Image
Grow Your Network & Refine Your Leadership Skills
WTS Philadelphia recently established a college-based student community that focuses on advancing women in transportation by building networking skills, fostering professional development, and refining leadership skills.  Student Chapter events provide supplemental education about the professional practice of transportation-related work by inviting distinguished lecturers, hosting leadership training events, and offering student mentoring and networking opportunities.  The Student Chapter is open to female and male students attending universities in the Greater Philadelphia region. 
Check Out Our Past Events
November 2021 - Broad Street Rail Park Tour hosted by Urban Engineer's 

Angelo Waters, PE, LEED AP
Image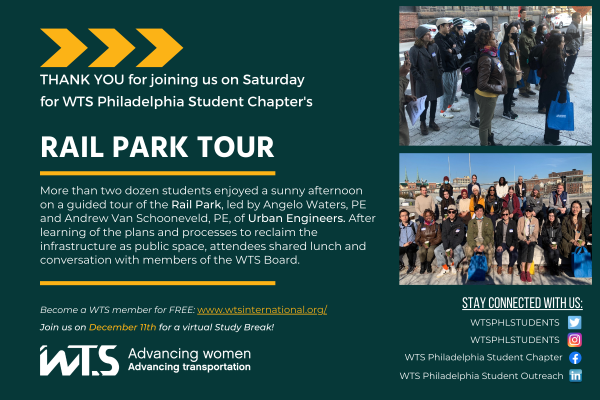 March 2022 - Personal Branding Event hosted by Moore College's Shakeyia Kersey and The Lighting Practice's Darcy Veneziale, CPSM
Image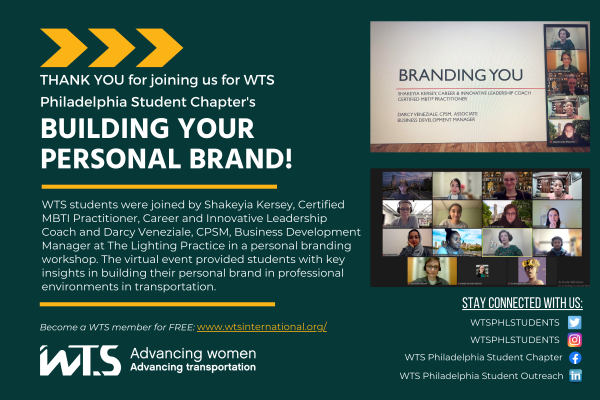 June 2022 - Schuykill River Trail Bike Tour hosted by Gannett Fleming's Carrie Long
Image
Interested in learning more?