Image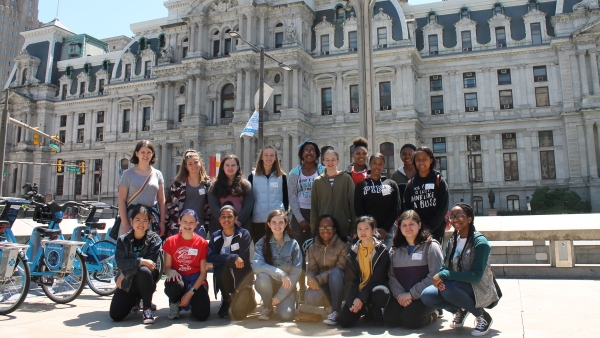 What is Transportation YOU Program?
Transportation YOU is a hands-on, interactive, free mentoring program that offers young women ages 13-18 an introduction to a wide variety of transportation careers. Through the program, WTS chapters work to make a difference in the lives of young girls by offering programs and activities that will spark their interest in all modes of transportation and encourage them to take courses in math, science, and technology, which are the stepping stones to exciting careers that can change the face of the transportation industry.
Our program is led by over thirty women professionals (engineers, planners, marketing, and finance professionals) who volunteer their time as mentors*. Throughout the program year, both mentors and mentees have the opportunity to explore what makes the transportation industry so important and learn about how it impacts their every lives. 
What are the goals and benefits of Transportation YOU?
Educate and empower young women regarding opportunities in the transportation industry

Connect mentees with role models through mentorship programs with professional women

Provide internships and career development opportunities

Help mentees build leadership skills and self-confidence

Make STEM education more accessible through scholarship opportunities

Build awareness of transportation as an exciting and rewarding career option

Contribute to the diversity and creativity of our transportation workforce

Create network of professionals in the public and private transportation industries
Anticipated Upcoming 2022 Programs
April: 4/2/22, Schuylkill River Bike Tour/Planning Activity

June: 6/11/22, End of Year Celebration
Events run from 10AM - 2PM in the Philadelphia region. Program Schedule subject to change, updates to be provided via email.
Questions?
Contact Studentoutreach@WTSPhiladelphia.org 
*Note that all of our mentors have undergone the background checks required by the Commonwealth of Pennsylvania.