Diversity, Equity & Inclusion
WTS Puget Sound DEI Committee Charter
Purpose: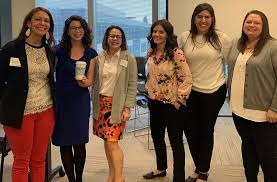 The purpose of the WTS Diversity, Equity, and Inclusion (DEI) Committee is to help define and implement the DEI strategic objectives of the Puget Sound Chapter. Our mission is to promote differences and similarities between all categories of ethnicity, race, age, gender, gender identity, sexual orientation, diverse ability, geography, socio-economic background, education, and profession.
Committee Goals and Objectives:
Develop a WTS DEI Plan and related policies and procedures.

Promote DEI as a core value of the WTS Puget Sound Chapter.

Identify strategies to attract, recruit

,

and retain diverse committee and board leadership.

Evaluate future workforce trends and assess gaps in the needs of the chapter membership and the transportation industry.

Develop and recommend communications strategies and public relations messages that reach and connect with diverse audiences  .

Incorporate DEI topics and challenges into annual retreats, and local chapter events and initiatives.

Encourage young women and professionals of diverse backgrounds and capabilities to pursue careers in transportation.

Develop metrics for monitoring DEI advancements.

Collaborate with industry partner organizations and their diversity, equity and inclusion programs, such as the Conference of Minority Transportation Officials (COMTO), Society of Hispanic Professional Engineers (SHPE), American Society of Civil Engineers (ASCE), American Public Works Association (APWA), Washington State Department of Transportation (WSDOT), the American Association of Airport Executives (AAAE), and more.