WTS Presents . . . Inclusion Confusion No More
December 6, 2022
The Washington State Department of Transportation (WSDOT) Northwest Region Diversity Advisory Group (DAG) invited us to share the presentation we did for the ASCE/WSDOT Innovations Conference earlier this year.  If you're interested, take a look at the slides or watch all or portions of the recording to follow along the agenda:
0:04:48 Introductions

0:06:30 Definitions

0:14:25 Roles for Driving inclusion:

0:15:07 Individual – Owning your story

0:28:08 Company

0:34:32 Leaders

0:42:11 Allies

0:53:01 Q&A
Image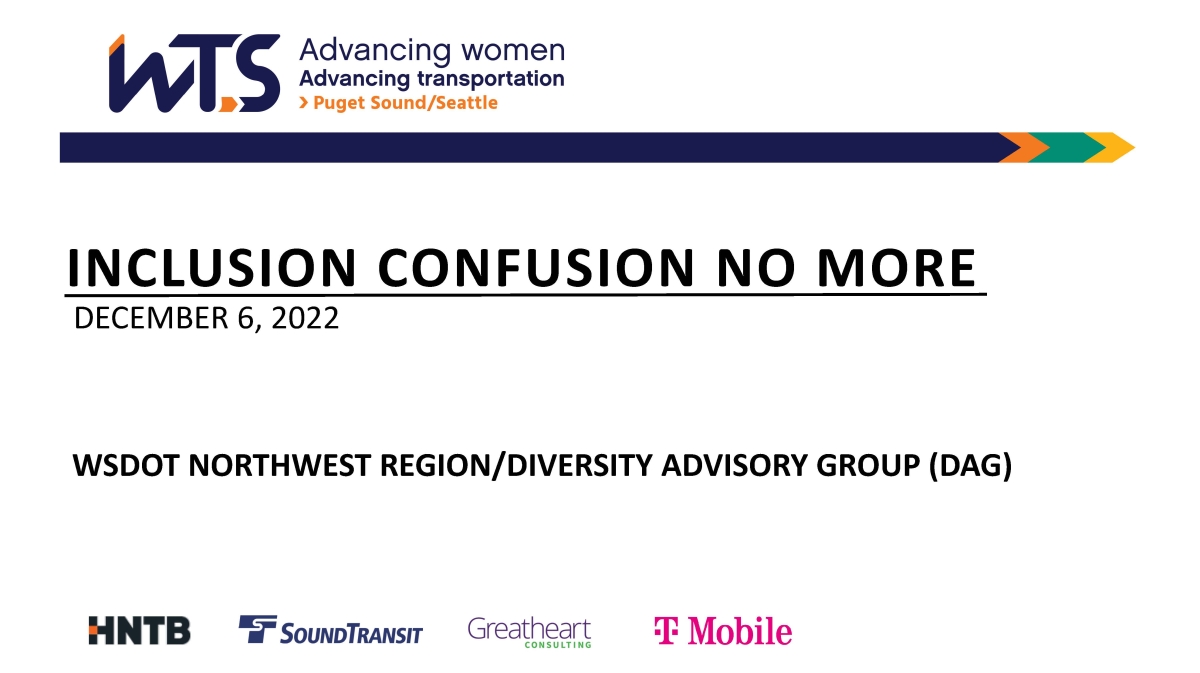 Recorded presentation
Investment Strategies for Women
March 30, 2022
Local investment advisor Nancy Dienes with Arrivity Financial Planning presented a program on March 30, 2022, which highlighted important financial strategies for retirement and beyond with a lens specifically focused on issues and trends that matter to women. Subjects included life expectancy, caretaking responsibilities (especially for aging parents), kids in college, and retirement plans.
This program embraced a culture where women could talk and share insights about investment strategies without judgement.
Below is a video from the event.