WTS-GNY 2022 Learn From A Leader Series
WTS-GNY is excited to introduce our 9th Annual Learn from a Leader Series. The program features leaders from both the public and private sectors sharing their experiences and insights in an informal small group setting.
Please click the button below to register for one or more of this year's roundtables. You can also submit a question to the speaker in advance!
Links for the virtual sessions will be provided on the day of the event and address for the in-person session will be shown on the registration form.
Tuesday, August 23, 2022
Virtual
Paige Graves
General Counsel
Metropolitan Transportation Authority
5:30 p.m.- 7:00 p.m.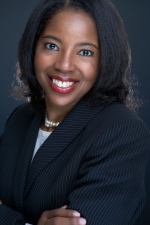 Paige joins the MTA as General Counsel, after serving almost two years as Vice President and General Counsel of LIRR, four years as Vice President and General Counsel of MTA Bus Company and four years in NYC Transit Law Department. As the MTA Acting General Counsel, she is responsible for developing high-level legal and policy strategies for the MTA and senior staff regarding key MTA initiatives and priorities. In this position, Paige also directly manages a law department of more than 350 attorneys and staff, who provide a wide range of legal services to the MTA and its subsidiaries and affiliates. Paige has over 25 years of legal experience. She started her legal career as a prosecutor for the Manhattan DA's Office; afterwards, she joined the Forensic Litigation Group of the accounting firm, KPMG, as a consultant providing investigative and integrity advisory services. She then went back into the legal field as senior counsel for an insurance defense firm handling various complex litigation matters, and as an adjunct professor at Monroe College School of Criminal Justice. Paige holds both a Bachelor of Science in Economics from the Wharton School of the University of Pennsylvania and a Juris Doctorate Degree from Hofstra University.
 POSTPONED.  
 T

uesday, August 30, 2022 - In-Person
Amanda Rogers PE, CCM, LEED AP
Chief of Aviation Construction-
Deputy Chief of Construction
Port Authority of New York & New Jersey
Time: 5:30 p.m.-7:00 p.m.
Amanda is the Deputy Chief of Construction| Chief of Aviation Construction within the Engineering Department at the Port Authority of NY & NJ. Amanda assists to manage the Construction Management Division which oversees all construction programs and initiatives at the Port Authority facilities. The Port Authority facilities are broken into groups based upon line departments. The line departments include Aviation, Tunnels, Bridges and Terminals (TB&T), PATH, Ports, and World Trade Center. Amanda is a graduate from Manhattan College with a degree in Mechanical Engineering, is a licensed professional Engineer, a certified construction manager and a LEED accredited professional. Amanda started her career at the AirTrain Terminal at Jamaica Station. She was responsible for coordination with the Long Island Rail Road, general field inspection and contract administration.  Amanda has extensive experience on major capital programs including alternate delivery methods such as the 2 Billion Dollar Restore the George Program, LaGuardia Airport Redevelopment and JFK AirTrain. 
Thursday, September 8, 2022
Virtual
Chitra Radin
Principal
Radin Consulting
Time: 12:00 p.m.-1:30 p.m.
Chitra Radin, ENV SP, has more than 30 years of experience in planning, design, and construction of transportation infrastructure. Chitra founded Radin Consulting, Inc. (Radin) in 1998 and her firm is committed to assisting clients and lending expertise in the areas of planning, environmental compliance, engineering, construction management, and public outreach.  Radin often consults clients on streamlining opportunities, regulatory approvals and action thresholds.  Radin has worked on several large multi-discipline projects including design-build initiatives. Radin's clients include the Port Authority of NY & NJ, Metropolitan Transportation Authority (MTA), NJ TRANSIT, Washington Metro (WMATA) and other transit agencies. Radin's recent projects include Newark Airport AirTrain Replacement, JFK Terminal One Redevelopment, Port Authority Bus Terminal Replacement and Newark Penn Station Modernization.
                  If you have any questions, please do not hesitate to contact us by emailing wtsgny@gmail.com.