Information for our 2023 Scholarship Gala can be found HERE.
Image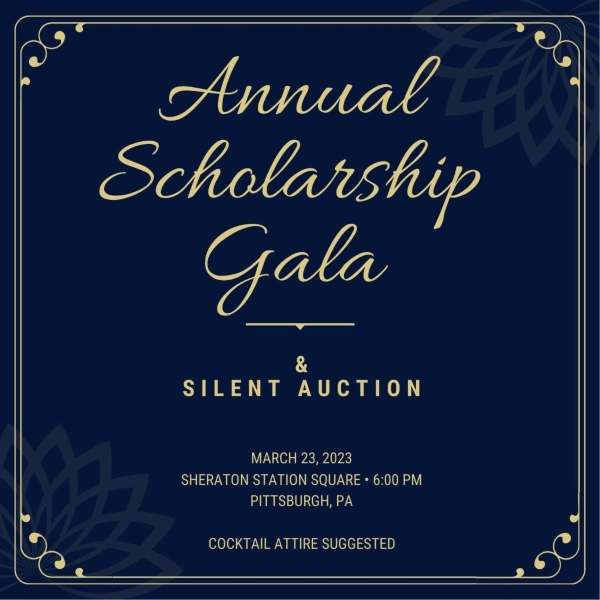 Congratulations to our 2023 Award Winners!
Image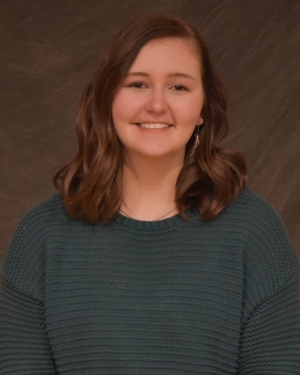 The recipient of the 2023 WTS Pittsburgh Chapter Sharon D. Banks Memorial Undergraduate Scholarship is Lauren Kretchman.
I am a student at Pittsburgh Institute of Aeronautics. In 2023 I will be beginning my third quarter, quickly approaching graduation in March of 2024. I am honored to be the recipient of the Sharon D. Banks Memorial Scholarship this year. As a woman pursuing a field mainly dominated by men, I appreciate opportunities directed towards women alone. I am excited to represent the WTS International Pittsburgh Chapter for the next year and the rest of my time at PIA. I cannot thank you all enough for this opportunity as I strive to achieve my degree in Aviation Maintenance.
Image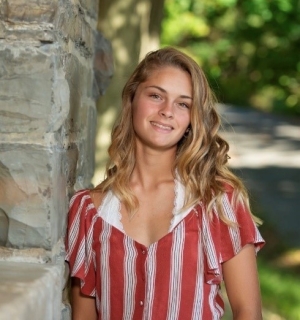 The recipient of the 2023 WTS Pittsburgh Chapter Molitoris Leadership Scholarship for Undergraduates is Haley Neidig.
 I am a third-year undergraduate student at the University of Pittsburgh at Johnstown studying Civil Engineering. I am from South Williamsport, PA. The past two summers I interned with PennDOT where I worked in the STAMPP and ROW units. Here I inspected storm water drainage pipes, guide rails, and surveyed permitted signs. Besides my schooling, I am a member of the UPJ Women's Soccer team, Phi Eta Sigma National Honor Society, and an athletic student worker. During my soccer career in 2021 I was awarded 2nd team all-PSAC West, and 2nd team all-Atlantic Region. The following year I was honored 1st team all-PSAC West. I am working to get another internship this summer with a Civil Engineering company located near me.
Image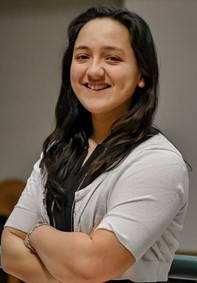 The recipient of the 2023 WTS Pittsburgh Chapter Leadership Legacy Scholarship for Graduates is Melina Hudson.
Melina Hudson is a graduate student at the University of Pittsburgh pursuing her master's degree in sustainable engineering. During her master's program, Melina is doing water quality research with Sustainable Design Labs at Pitt and is working remotely part-time for the Milford, Delaware office of Greenman Pedersen, Inc. (GPI) as a transportation design engineer. Melina will graduate in April 2023 and then begin working full-time for GPI, where she will focus on drainage and stormwater design. Prior to beginning her graduate studies, Melina graduated from Pitt with her bachelor's degree in environmental engineering in the spring of 2022. Melina is passionate about creating safe spaces for all individuals to be the most authentic versions of themselves and hopes to continue to create and foster those environments in her future. In her free time, Melina loves playing bass guitar and travelling - she looks forward to a future filled with meaningful work balanced with these hobbies and time spent with family and friends.  
Image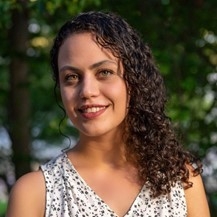 The recipient of the 2023 WTS Pittsburgh Chapter Helene M. Overly Memorial Scholarship is Taraneh Ardalan.
Taraneh Ardalan is a Ph.D. student, teaching, and research assistant at the University of Pittsburgh. With an M.Sc. in Civil Engineering focusing on Transportation Engineering from Florida Atlantic University (FAU), Taraneh has been working on several projects sponsored by the U.S. Department of Transportation (DOT), Florida DOT, and Pennsylvania DOT. She has received several prestigious awards including the WTS Pittsburgh Chapter Helene M. Overly Memorial Scholarship, WTS Pittsburgh Leadership Legacy, Best Master Poster Award at the Annual Academic Excellence, First Place in the 4th-Annual Three Minute Thesis (3MT®) Competition in FAU within the College of Engineering and Computer Science, as well as the FAU's 3MT® Championship Award. Taraneh has published and presented at different conferences including the TRB annual meeting. Her research interests include Traffic Simulation Modeling, Intelligent Transportation Systems, and Traffic Signal Control.
Student Scholarship Opportunities
Among the featured activities of the WTS Pittsburgh Chapter is our scholarship program which awaprds scholarships on an annual basis to Pennsylvania women* who are pursuing careers in transortation-related fields.  Scholarships are competitive with applicants being evaluated based on specific transportation goals, academic records, and transportation-related activities or job skills. 
For questions, please contact: 
Barb Sloan or Jennie McCracken, WTS Pittsburgh Chapter Scholarship Co-Chairs at: 
WTSPittsburghChapter@gmail.com