Image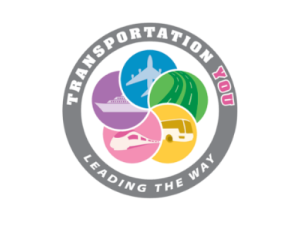 Transportation YOU is a hands-on, interactive, mentoring program that offers young girls ages 13-18 an introduction to a wide variety of transportation careers. In partnership with the U.S. Department of Transportation, WTS chapters work to make a difference in the lives of young girls by offering programs and activities that will spark their interest in all modes of transportation and encourage and inspire them to take courses in science, technology, engineering, and math (STEM), which are the stepping stones to exciting careers that can change the face of the transportation industry. To learn more about the program please visit:
Our New Jersey program was established in 2002 in conjunction with WTS GNY and is currently based out of Newark. The chapter has a dynamic year-round program that includes behind-the-scenes tours of Newark Liberty International Airport and Port Newark – Elizabeth Marine Terminal as well as professional development workshops and sessions. Through this program, students may apply to attend the Transportation YOU D.C. Summit, and gain access to opportunities such as summer internships in selected public and private transportation agencies as well as WTS high school scholarships.
What are the goals and benefits of Transportation YOU?
Educate and inspire young women to pursue opportunities in the transportation industry

Connect mentees with professional women as role models through mentorship programs

Help mentees build leadership skills and self-confidence

Make STEM education more accessible through scholarship opportunities

Build awareness of transportation as an exciting and rewarding career option

Contribute to the diversity and creativity of our transportation workforce

Create network of professionals in the public and private transportation industries

Opportunities to shadow a real world working professional women

Access to transportation resources
Events occur once a month throughout the academic year. All events and activities are held after school hours or on non-school days. See below for some examples of our exciting events:
TENTATIVE ANNUAL SCHEDULE
May: Interview/Information Session
June: Join the Program
September: Kick-off: Hear from the professionals
October: Light Rail Tour
November: Newark International Airport Tour
December: Professional Development Seminar
January: WTS Annual Dinner in NYC
February 1: Placemaking Workshop
February 2: Traffic Management Center Tour
March: Safety Audit Workshop
March/April: Shadow the Mentor Day
May: TBD (Weeknight/weekend)
June: Graduation & D.C. Summit
July & August: Summer Internship
For further information and to get involved please contact Sutapa Bandyopadhyay (sutapa.bandyopadhyay@dot.gov), Carolyn Brazier (cbrazier@Dewberry.com), or visit our New Jersey website: https://transportationyou.wixsite.com/newjersey