What is WTS Minnesota?
Celebrating Over 40 Years!
We are a group of transportation professionals—women and men—committed to the WTS mission of transforming the transportation industry through the advancement of women. All who support our mission are welcome!
Help us reach 40 new members for our 40th chapter anniversary!
---
Why You Should Become a Member!
What We Do
Programs. The backbone of WTS, our monthly programs facilitate member interaction with distinguished, thought-provoking speakers and current transportation topics. The programs are an intimate opportunity to engage transportation leaders and other members in discussions about the most vital transportation issues of the day.
Networking. Networking opportunities are a central offering of WTS Minnesota. We host several events throughout the year—including casual happy hours, a summer social, and a holiday party—to facilitate informal opportunities for members to expand and strengthen their networks.
Professional Development. WTS Minnesota fosters professional development by offering a diverse mix of contacts within and across transportation sectors. We provide specialized professional development training each year to our members, with recent topics including effective feedback, personal branding, and communication.
Scholarships. WTS Minnesota awards scholarships every year to assist young women who aspire to professional career in transportation. Over 50 women have benefitted from WTS Minnesota scholarships over the past 30 years.
Annual Recognition Awards. Each year, WTS Minnesota recognizes local members, women, and employers who embody the WTS pursuit of transportation excellence through the achievement and success of women.
Transportation YOU. Transportation YOU introduces young women to transportation careers through a one-to-one mentorship program. WTS Minnesota is partnering with the Center for Engineering, Math & Science at Blaine High School to bring transportation experiences to high school students.
Leadership Opportunities. Our volunteer board of directors and committee members build leadership skills through developing chapter membership, planning events, and executing the chapter's activities.
Why We're a Part of WTS MN . . .
Image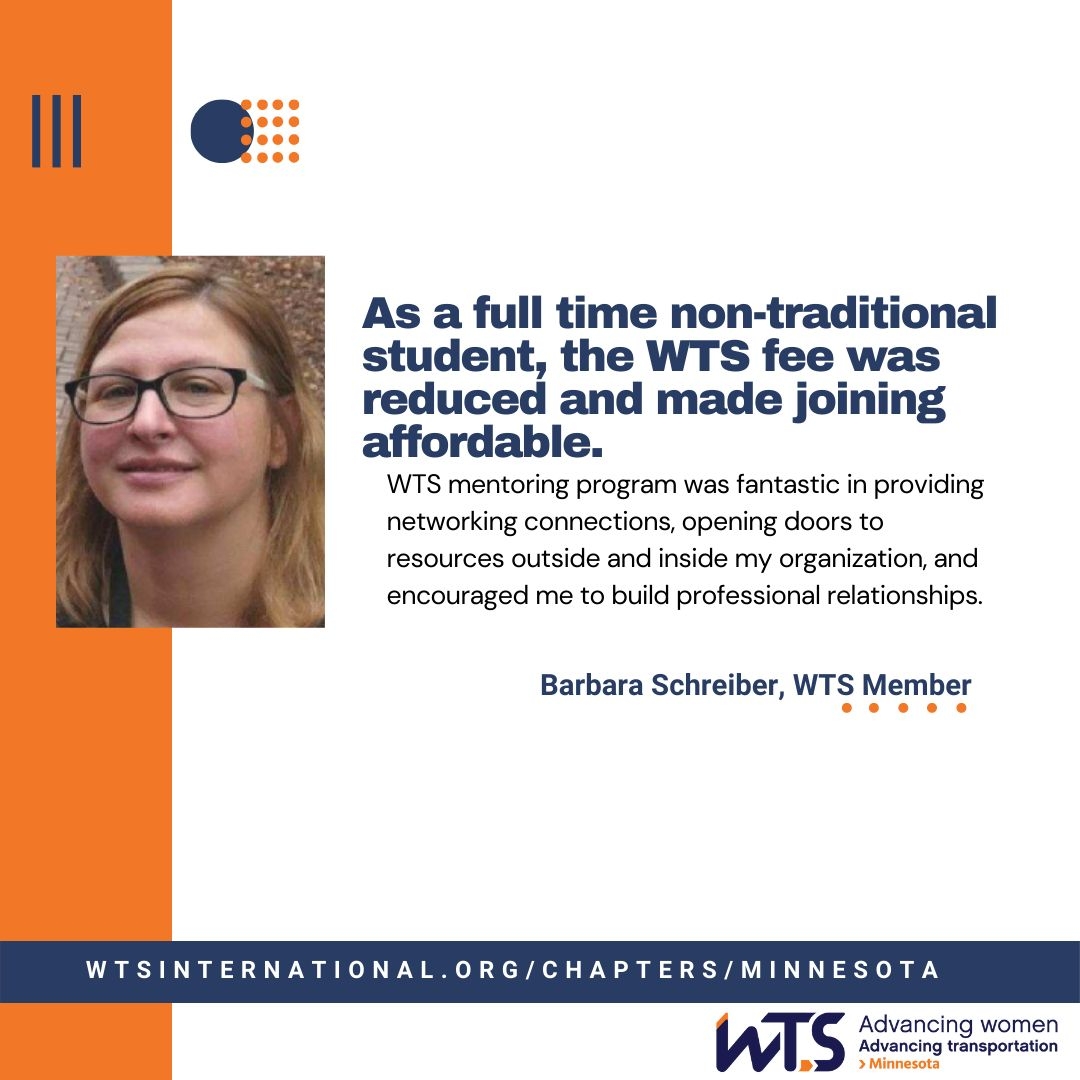 Image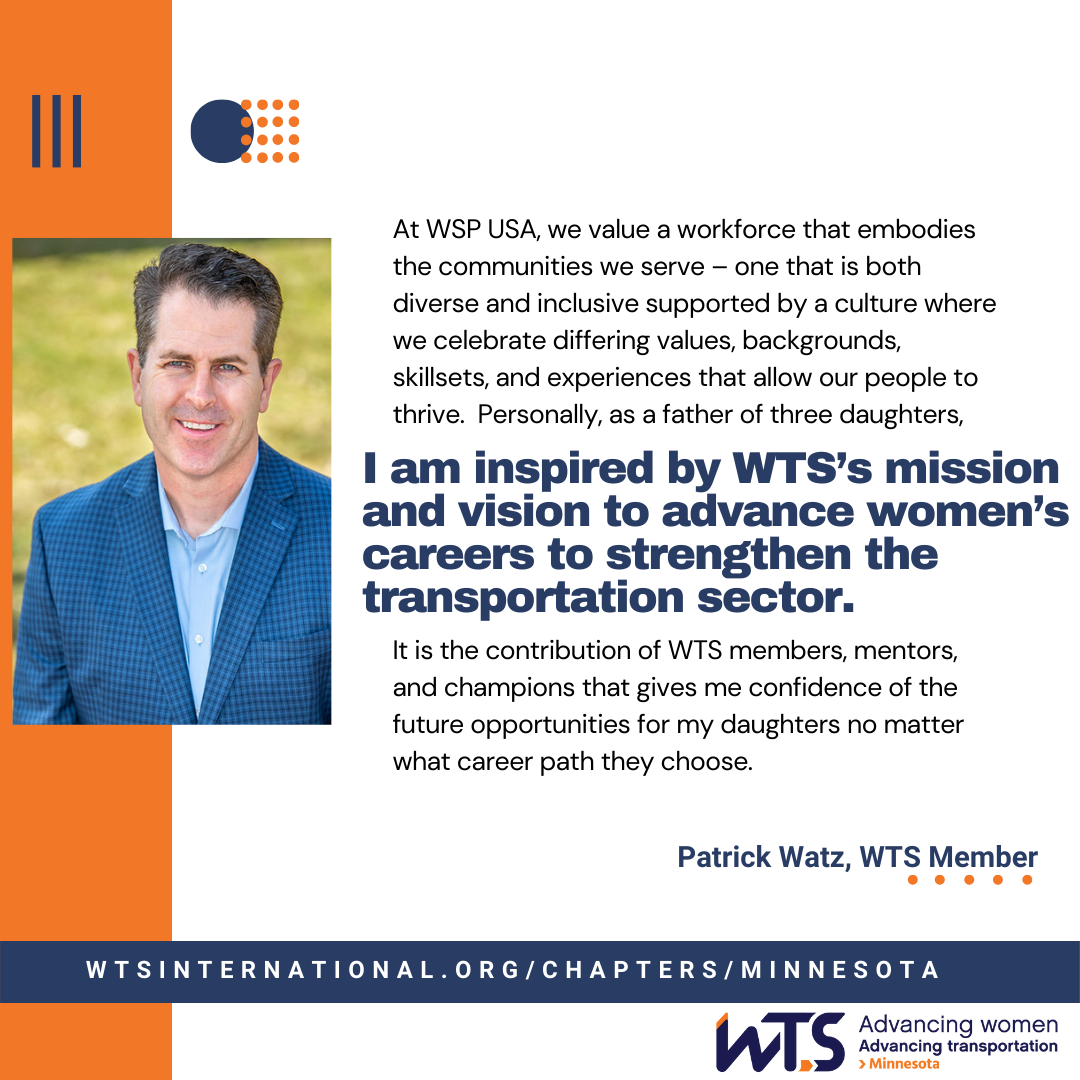 Image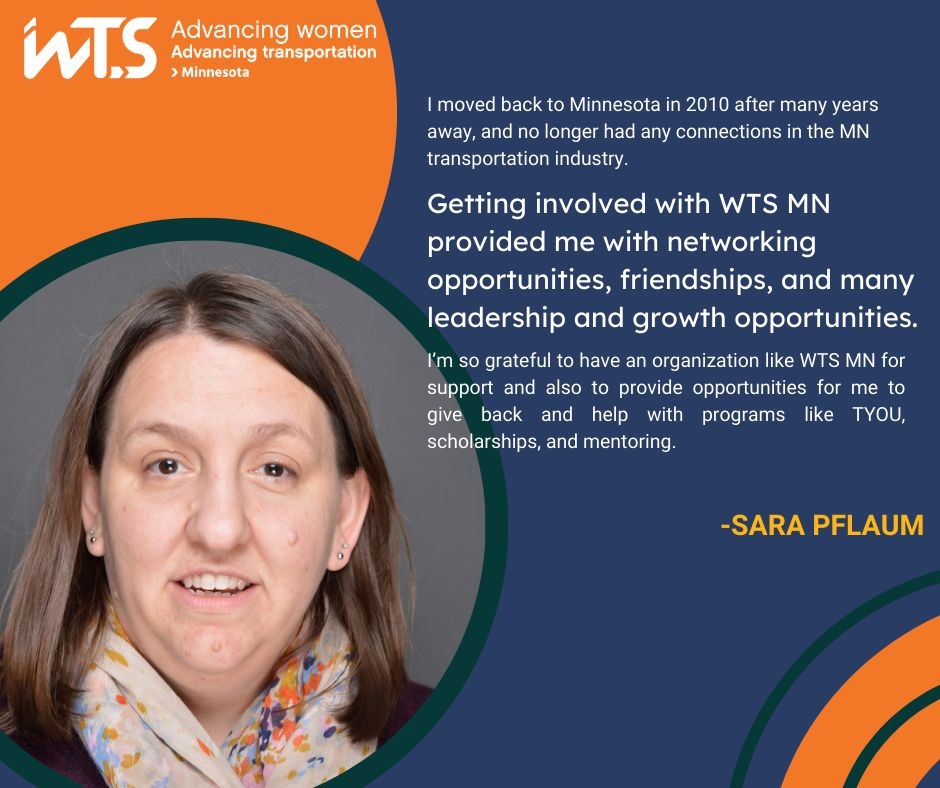 Image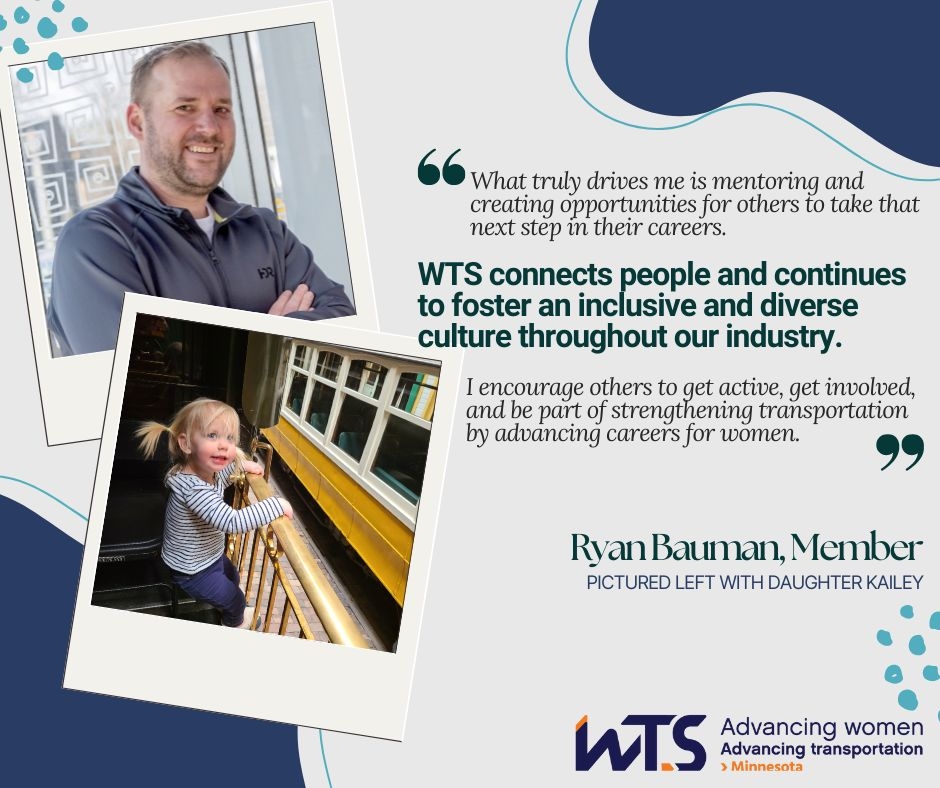 Image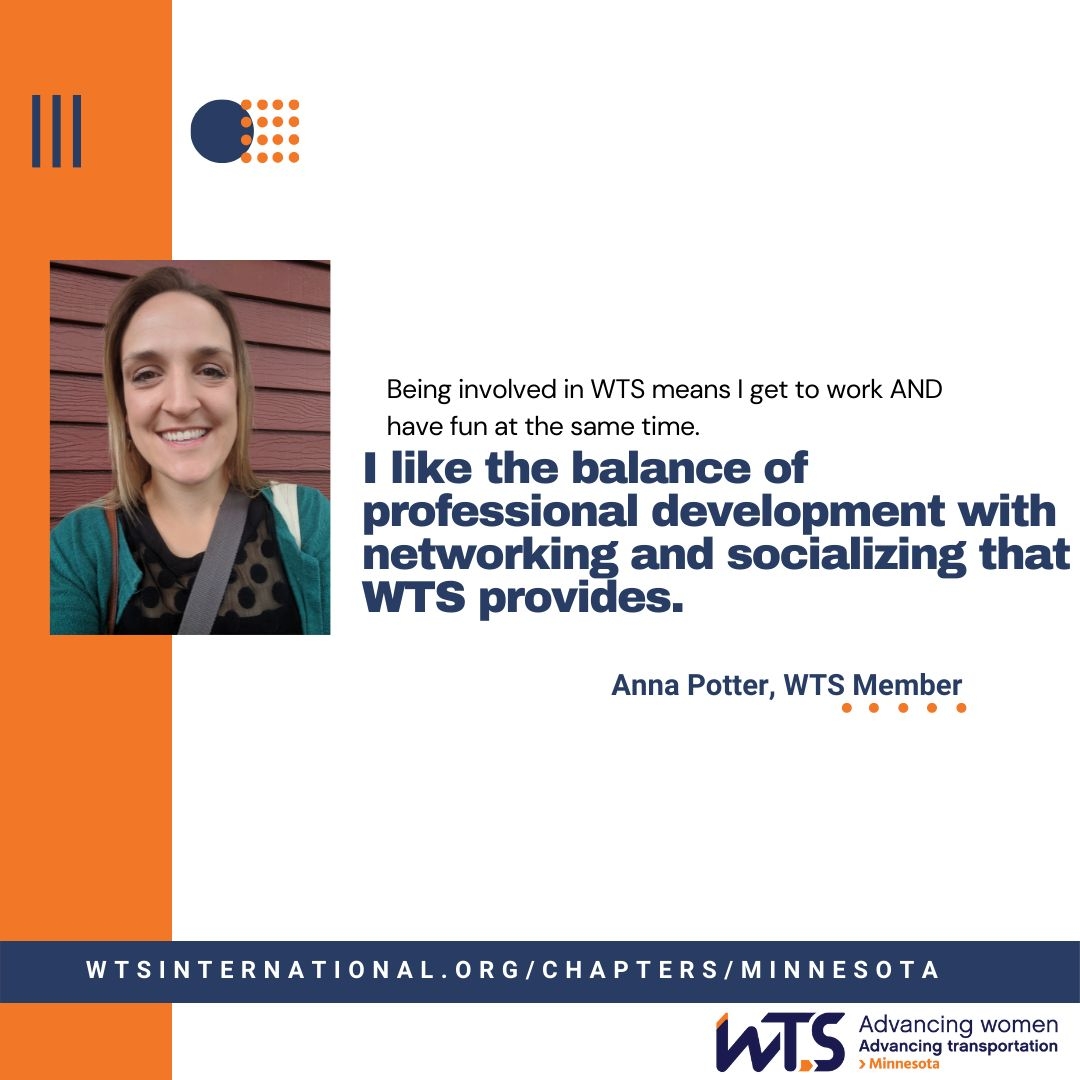 Image