WTS Tailored Leadership Coaching Series
WTS Colorado Tailored Leadership Coaching Series
September – November 2022
Image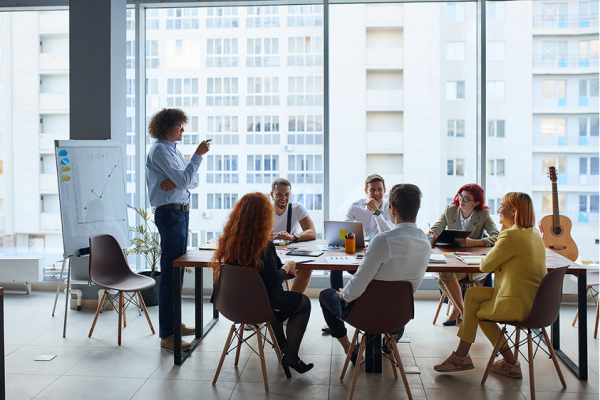 Facilitator:
Bob Tipton, a master leadership coach and Team Tipton's CEO and principal change architect.
Logistics:
Two cohorts of up to six leaders will meet in 2.5-hour, in-person collaborative sessions. Each participant will also be able to meet with Bob for two customized, 1:1, virtual coaching sessions as part of your registration. The collaborative coaching sessions will be hosted in person by various WTS members – the actual locations will be announced later. 
Custom Content:
Bob will use a crowd-sourced approach to choose the five specific topics for each cohort's collaborative coaching session. He'll do this by sharing a list of potential options in a pre-coaching survey. Based upon the ranked choice results, Bob will then assemble customized content for each cohort. 
Possible topics include:
Accountability, building a team culture/effective teams, collaboration/communication/communicating expectations, getting team alignment, goal setting, interpersonal relationships, listening skills and empathy, leading during times of change, managing conflict, motivation and engagement and leading with vision and purpose, presence, setting and maintaining boundaries, situational leadership and management, working with uncertainty and ambiguity, decision skills, and others.
Space is limited! A maximum of 12 leaders (two cohorts of six each) from Colorado will be accepted for this program.
Team Tipton's Approach
Team Tipton guides organizations and individuals through future-forward, results-focused, transformational change. We believe in our clients' ability to sustain outcomes – we purposely drive all activities to create anchors to be successful FAR beyond our time together.
We are proud to be a Certified B Corporation and registered Public Benefit Company – verifying our company's commitment to comprehensive sustainability and our ability to meet the highest standards of social and environmental performance. 
Cohort 1: Wednesdays 9/14, 10/5, 10/26, 11/16
Cohort 2: Thursdays 9/15, 10/6, 10/27, 11/17
3:30–6:30 p.m.
Locations: in-person, TBA later – hosted by various WTS members
Pricing information: $895
These in-person events are subject to state and local COVID-19 protocols. Registrants will be notified ahead of time if any details change. 
For questions, please reach out to Crissy Fanganello.