From the WTS International Chair: Mid-Year Momentum
Image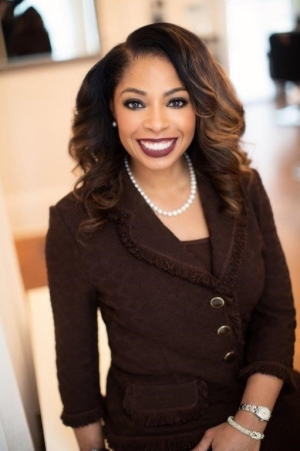 Where We Are 
It is a special time in our almost 50-year history.  We kicked off 2023 with a night of celebration and networking during our Chair's Reception at the Transportation Research Board (TRB) Annual Meeting, welcoming over three hundred of our members, including leaders like United States Department of Transportation (USDOT) Secretary Pete Buttigieg and Deputy Secretary Polly Trottenberg. Over the past year, we have started the process of re-evaluating our membership dues and value proposition for the first time in over a decade. We established a new set of Legislative Priorities and hosted our first Policy Symposium in over ten years. We have added new programming with our Distinguished Speaker Series and additional webinars, while continuing with established programs, like our Signature Leadership Training. WTS International leadership was honored to join in many chapter events and celebrations throughout the year, and we have welcomed two new chapters to the WTS community — WTS Nebraska and WTS North Dakota. The WTS Foundation has worked to provide over $700,000 in scholarships and re-establish our annual high-school student Summit under the leadership of Karen Good, Chair of the WTS Foundation. 
Our Legislative Priorities establish a collective voice that is vital to the development of good transportation policies. After our March Policy Symposium, which highlighted top leaders in WTS and in the sector, we publicly released a set of priorities that will drive WTS International's future advocacy work, with the Legislative Committee, chaired by Board Director MJ Maynard, advising on specific legislation. WTS is planning next steps for engagement on Capitol Hill, building relationships with the US Department of Labor and the Small Business Administration, and thinking carefully about how we use the power and influence of our Chapters in local and grassroots advocacy – elevating our voice not only in the United States, but also throughout our International chapters.  
WTS is committed to maintaining and reinvigorating our existing programs, including our Signature Leadership Training (SLT), offered each fall in Washington, D.C. The SLT curriculum offers both a mid-career and executive track that focuses on elements of leadership and strategic thinking, change management, and personal branding. Applications for this year's program are currently open.  

Growing Chapters and Chapter Support: As of July, WTS International stands at 69 chapters and over 8,600 members.  This growth proves the continued appetite for our advocacy work, professional development, leadership training, and networking of amazing women and allies.  

Taking care of ourselves: The pandemic changed us, and there are lingering effects: how do we strategically and effectively add benefits for our members, and tackle the changes required to support new and changing needs and expectations. Additionally, as WTS remains non-partisan, we also remain committed to our mission of advancing women, and ensuring the increase of rights and accessibility, and protecting the progress we've made.  
 
2023 WTS Annual Conference  
This May, over 1,100 WTS Annual Conference attendees departed Atlanta, tired but inspired. We dedicated several days out of our increasingly busy lives to connect — sharing our personal and professional stories, building crucial networks, educating ourselves and others about key developments in our sector, and growing in number, in body, and spirit.  
This year's conference was a record-breaker in so many ways — first time and returning attendees, increased programming and session offerings, more award and scholarship honorees, and innovative ideas to ensure our conference program was more easily accessible for parents and caretakers. With a first-ever family friendly policy, we welcomed families to the conference: offering childcare for those 6 months to 12 years of age, and welcoming students 13-17, as well as college students to attend sessions. We hosted our beloved Executive Women's Roundtable and our Women Business Owners Roundtable, with over 100 participants in both Roundtables.   
We are immensely proud of this growth, but even more proud that everything in the conference program was viewed through a lens of equity and inclusivity. We spoke with USDOT leadership across many Administrations on their work and connection to social justice, including a fireside chat with Federal Transit Administrator Nuria Fernandez.  We heard from the Chair of the National Transportation Safety Board, Jennifer Homendy, on the connection of equity and transportation with safety – including the need to remain vigilant in training and education. We spoke on innovation, and how technology can be utilized to provide equal access when strategic and well-implemented. We heard from CEOs from the private and public sectors on their challenges and forecasts for our industry and learned from new voices like S.J Glynn of the Women's Bureau, a division of the Department of Labor, on the current state of women in the workforce.  And we closed our Annual Conference with another first: an all-male panel that focused on allyship, holding tough conversations, and how to be both a leader and ally as Nat Ford, President & CEO, Jacksonville Transportation Authority moderated a discussion with other male CEOs of transit agencies and State DOTs.  
This year's success was a direct result of the continual support of our conference sponsors, local volunteers, session and workshop presenters, and staff.  I want to personally thank the WTS International Board of Directors for their continued support and vision for what this year's conference could be.  
WTS members are thought leaders in the transportation industry, but you are also technical experts, community specialists, front line workers, and practitioners in all modes, at all levels. We look forward to building on the momentum and success of this year's Conference as we head to New Orleans in 2024.  
2023 WTS Foundation Capital Summit 
Just last week, the WTS Foundation concluded our student-centered program, the WTS Capital Summit. 2023 marked a relaunch of sorts, the first in-person Summit since 2019. Rebuilding the Transportation YOU program, a wild success at so many of our chapters, has been a topic of great discussion by our Foundation leadership.  The effects of the pandemic have lingered in our school systems and youth relationships; however, we were thrilled to welcome 27 students, 18 mentors, two college assistants, and several sponsor representatives to the University of Maryland for a jam-packed week of leadership skills development, introductions to multi-modal careers in the industry, and student life on a college campus.  
Our students and mentors heard from panelists, participated in a ropes course challenge, bonded with one another as roommates and new friends, took a sunset cruise on the Potomac River; and visited the USDOT headquarters, Amtrak's Union Station, Baltimore-Washington International Airport, the U.S. Capitol, the Port of Baltimore, and the Federal Highway Administration's Turner-Fairbank Research Center.  
There are a lot of memories and lessons learned for the future of the Summit, and we cannot wait to start planning for 2024's cohort.   
Where We Are Going 
We are excited about the road ahead for WTS. Building on the momentum we've gained over the last few months; we remain committed as ever to serving our members and increasing our collective influence in the transportation sector at large. This includes: 
Maintaining and building upon our relationship with federal leadership and the Administrations of the USDOT. This includes remaining a resource for the Office of Civil Rights (OCR) and Office of Small and Disadvantaged Business Utilization (OSDBU), asking for increased support of our Transportation YOU initiatives.  

Continued industry collaboration, by strengthening the benefits associated with our seven current Memorandums of Understanding (MOUs) and exploring new connections.  We are thrilled to have added a formal partnership with the Eno Center for Transportation and Latinos in Transit (LIT) this past year, in addition to our long-standing memorandums with the American Association for State Highway Transportation Officials (AASHTO), the American Public Transportation Association (APTA), the American Road and Transportation Builders Association (ARTBA), the Conference of Minority Transportation Officials (COMTO), and the Transportation Research Board (TRB).  

Rebuilding and expanding the transportation workforce. We are committed to bringing women into and back to the transportation industry.  Through our partnerships, we continue to support training and education of women, and are working diligently to ensure benefits that make good jobs accessible to all. The charter for the WTS International Workforce Development Task Force, co-chaired by Board Directors Inez Evans and Karen Philbrick, was confirmed by the WTSI Board in May. The Task Force will reconvene later this month to focus priorities for the remainder of the term and establish a project list based on committee member input. 

Remaining future focused: How we grow and serve our current membership and position ourselves for supporting the next generation transportation workforce, anticipating the needs of future membership, and offering educational opportunities that provide insights into breaking technologies.

Inspiring the next generation: Building financial support for events, programming, and scholarships; validating that our actions are important for building and maintaining a diverse transportation industry. 

International Growth and support: Ensuring our business model is welcoming of our International chapters, including a specific Canadian membership rate that will launch in 2024.  Collaborating with global organizations that share in our mission of equity and access.  
 
With your support, we accomplished much in the first six months of 2023. We can only imagine what can be accomplished in the next six — the sky is the limit. Thank you for your continued dedication to #OneWTS. 
 
With gratitude,