WTS Central Virginia 2020 Fall Newsletter
Message from the President
Image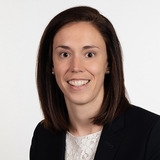 It's hard to believe that it is already November and Thanksgiving is quickly approaching. While this year has certainly had its challenges, there is also much for our Chapter to celebrate and give thanks.
We are thankful for the dedicated members of our Central Virginia community who are committed to supporting projects and programs that further the WTS mission of advancing the role of women and promoting diversity in the transportation industry. This year, the Central Virginia Chapter recognized an outstanding group of individuals and organizations as our 2020 Recognitions Award Winners. Congratulations to the WTS Central Virginia Chapter award winners:
Woman of the Year, Dr. Kerri S. Barile
Member of the Year, Muriel Rodriguez
Employer of the Year, ATCS, PLC
Rosa Parks Diversity Leadership Award, Dr. Janice Underwood
Sponsor of the Year, ARC Document Solutions, Inc.
We are thankful for our Corporate Sponsors who have continued to support us throughout this unprecedented year. Thank you to the Central Virginia 2020 Annual Sponsors:
Benefactor Level: CDM Smith, Dovetail Cultural Resources Group, Richmond Metropolitan Transportation Authority (RMTA)
Platinum Level: ATCS, PLC, Kimley-Horn
Gold Level: Schnabel Engineering
Silver Level: WSP
Heart of Gold: Summit Design and Engineering Services
In-Kind Sponsor: ARC Document Solutions, Inc.
And finally, we are thankful for our dedicated members who helped us adapt to new formats and virtually connected with us throughout the year. We were pleased to see many of you at our 2020 Virtual Annual Transportation Reception, where we heard from Virginia Secretary of Transportation, Shannon Valentine, celebrated our 2020 Recognition Award Winners, and discussed the state of transportation in the Commonwealth with Jennifer Mitchell, Director of DRPT; Julie Timm, CEO of GRTC; and Chet Parsons, Director of Transportation at PlanRVA.
I hope that you and your families are staying safe and healthy. Thank you for your continued support of the WTS Central Virginia Chapter.
Sarah Sciarrino, WTS Central Virginia Chapter President
---
Chapter Announcements
2021 Board of Directors Nominations are Now Open
The WTS Central Virginia Chapter is soliciting nominations for 2021 Board of Directors candidates. The following positions are available for solicitations:
President 
Vice President
Treasurer
Secretary
Director at Large (3 positions available)
The following eligibility requirements apply:
Any member of the Central Virginia Chapter, in good standing, shall be eligible to hold office.
Each member will serve for a minimum one-year term of office commencing January 1 through December 31.
The positions available for candidate nominations include President, Vice President, Secretary, Treasurer, and Director at Large (three positions are available).
Presidential candidates must have completed a term under a previous Board position.
A description of each position is available on the chapter website here. If you have any additional questions or concerns please email Unwanna Dabney, Immediate Past President and Chapter Elections Chair, at unwanna.dabney@aecom.com. 
Nominations are open until Wednesday, December 2, 2020.
2021 Recognition Awards Nominations are Now Open
The call for nominations for our 2021 Recognition Awards are now open! The awards recognize the outstanding achievements of individuals and companies/organizations that have advanced and supported women in the transportation field in the following categories:
Woman of the Year
Member of the Year
Ray LaHood Award
Rosa Parks Diversity Leadership Award
Innovative Transportation Solution Award
Employer of the Year
Sponsor of the Year
If you would like to nominate an individual or company for any of the categories, submit you nomination to Natalie Wilkins, Recognitions Chair, nwilkins@gltconline.com no later than Friday, December 11, 2020. Learn more here.
Scholarship Update
Our mission is to transform the transportation industry through the global advancement of women. To facilitate this goal, the next generation of leaders must be fostered and supported in their pursuits. Our Scholarship Program is one way that we demonstrate support.
This year, we awarded the following scholarships:
Molitoris Leadership Scholarship for Undergraduates, Emily Chen, University of Virginia
Helene Overly Memorial Scholarship, Erin Robartes, University of Virginia
Leadership Legacy Scholarship, Shraddha Praharaj, University of Virginia
The 2021 Scholarship Application Period is now open. Scholarships are available to high school, undergraduate, and graduate students. Applications are due Wednesday, December 30, 2020. Learn more here.
---
Program Recap
Transportation Trivia Goes Virtual
The third transportation trivia event took the virtual stage on Wednesday, September 30 to benefit the WTS Foundation Fund, which supports the Chapter's scholarship recipients and Transportation YOU programs. Thank you to all who attended! Without the support of the WTS Foundation Fund, the Chapter would not be able to offer unique opportunities to the future transportation professionals of the Central Virginia region.
Chat with Henrico County Department of Public Works
On Tuesday, October 20, we hosted a virtual event to hear from Henrico County Department of Public Works (DPW). Terrell Hughes, Director of Henrico County's DPW, and Sharon Smidler, DPW Division Director of Transportation Development, presented on current and future projects in the County.
2020 Virtual Annual Reception
The 2020 WTS Central Virginia Virtual Annual Reception was held on Thursday, November 12 to recognize this year's outstanding students, professionals, and projects in the transportation industry.
Secretary of Transportation, Shannon Valentine, kicked-off the event by delivering opening remarks. The Secretary was followed by President, Sarah Sciarrino, and Scholarship Chair, Olivia Mobayed, who recognized the 2020 award winners and scholarship recipients.
The night concluded with a panel discussion on the State of Transportation in the Commonwealth of Virginia with Jennifer Mitchell, Director of DRPT; Julie Timm, CEO of GRTC; and Chet Parsons, Director of Transportation at PlanRVA. 
Thank you to all who attended! Couldn't make the event? The Secretary's Opening Remarks and the State of Transportation Panel Discussion are available on the Chapter's Youtube Channel.
---
WTS International Update
WTS Celebrates Hispanic Heritage Month
September 15 - October 15 was Hispanic Heritage Month, a time to acknowledge the achievements by Hispanic and Latinx Americans in transportation aligned fields, including government, environment, and research. Read more
Submit an Abstract for the 2021 Annual Conference in Richmond, Virginia
We need your expertise for the 2021 WTS Annual Conference. Share your knowledge with us by submitting an abstract by Monday, November 30, 2020. Submit your abstract here.
---
Kudos Corner
Welcome to the following new members of the WTS Central Virginia Chapter:
David Barnes, WSP
Stephanie Van Dyke, RS&H
Ryland Potter, WDM USA
Lauren Zuend
Felicia Woodruff, Woodruff Company Engineered Solutions, Inc.
Caroline Rice, Parsons
---
Thank you to our Annual Sponsors
Sponsor Spotlight
Spotlights on our website are offered to Benefactor and Platinum-level sponsors. Take a look at this year's Sponsor Spotlights: