2020 Recognition Award Winners
We are excited to announce the 2020 WTS Central Virginia award winners. These individuals and organizations have demonstrated dedication to supporting projects and programs that advance the role of women, equal opportunity and equal representation in transportation in Central Virginia.
Woman of the Year
Kerri S. Barile, PhD, Dovetail Cultural Resource Group
Image
Dr. Barile has more than 27 years of experience in the transportation industry- including serving as a Preservation Program Coordinator for VDOT prior to opening Dovetail Cultural Resource Group (Dovetail).  Dovetail is a small, woman-owned business/DBE that garners more than 60 percent of its revenues from the transportation industry.  Dr. Barile personally has supported the full gamut of surface transportation projects such as new road/alignments, road widening, interchange improvements, bridge/culvert replacements, drainages, bridge rehabilitation, stormwater management facilities, parking areas, bus rapid transit corridors, all forms of rail services, aviation facilities, and space-related launch sites. Dovetail (as a prime or sub) has open-end contracts with numerous transportation agencies (e.g., VDOT, NCDOT, MDOT, DelDOT) and has worked with other federal, state, and local transportation agencies for more than 14 years.  She recently completed the nearly 5-year Southeast High Speed Rail project, for which she received commendations from clients and regulators.
In addition to her commitment to the transportation industry, she is an ardent supporter of community involvement.  She volunteers hundreds of hours each year to local, state, and national organizations and offers staff a paid day each year to volunteer.  She donates company services pro bono to at least one major preservation project each year- typically between $20,000 and $40,000 of labor annually.  This year, she is working with the Fredericksburg Nationals baseball team to develop a history pavilion in their new stadium and associated educational materials. As a result, thousands of patrons and school children will be educated about America's favorite pastime, from Civil War soldiers playing games together while in camp to America's first female playing in the minor league. Lastly, Dr. Barile ensures that 10 percent of Dovetail's annual profit goes towards charitable donations - Dovetail has donated almost a quarter million dollars to dozens of very deserving charities.
---
Member of the Year
Muriel Rodriguez, Schnabel Engineering
Image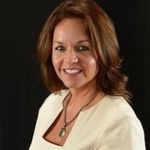 In 2019, Muriel's commitment to the goals and growth of WTS was particularly evident through her leadership of the Central Virginia Chapter Programs Committee. Muriel organized and executed a highly successful program calendar for 2019 that provided a variety of topics appealing to various audiences. The programs highlighted a range of transportation modes, including one program that focused on vertical space transportation featuring Virginia Space and NASA representatives. Additional events featured women leaders in highway, rail, and transit. Other programs included a tour of the newly opened Pulse BRT in Richmond, a presentation highlighting the work of one of the local counties, and joint socials with peer organizations. Muriel's focus on a diversity of events helped to grow the WTS brand in the Central Virginia region. She also used her industry connections and persistence to attract new program sponsors and increase the number of attendees. Muriel's leadership of the Central Virginia Chapter's Program Committee was a significant factor in the overall success of the Central Virginia Chapter in 2019. She revitalized the committee, brought new ideas, and grew the number and size of the Chapter's programs. Muriel's strong commitment to WTS and to advancing the Central Virginia Chapter was reinforced by her election as Vice President for the 2020 term.
---
Rosa Parks Diversity Leadership Award
Dr. Janice Underwood, Commonwealth of Virginia
Image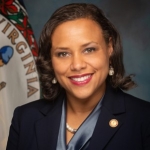 On September 9, 2019, Governor Ralph Northam announced the appointment of Virginia's first-ever Director of Diversity, Equity and Inclusion to Dr. Janice Underwood, former Director of Diversity Initiatives at Old Dominion University.  This senior-level position required an extensive candidate selection process that involved numerous agencies, stakeholders, and highly-qualified applicants.  The newly titled position requires the development of a sustainable framework to promote inclusive practices across Virginia state government; implement a measurable, strategic plan to address systemic inequities in state government practices; and facilitate ways to turn feedback from state employees, external stakeholders, and community leaders into concrete equity policy.
Dr. Janice Underwood earned her bachelor's and master's degrees from Hampton University in 1998 (B.A. Psychology) and 2002 (M.A. Learning and Behavior Disorders), respectively. In 2015, she earned her Ph.D. in Curriculum and Instruction from Old Dominion University (ODU), where her research focused on culturally relevant pedagogy.
Prior to her appointment, Dr. Underwood served as Old Dominion University's Director of Diversity Initiatives and as the chair of the President's Task Force on Inclusive Excellence. Dr. Underwood previously served as the Executive Director and Co-Principal Investigator for the ODU Teacher in Residence master's program, a collaborative partnership between ODU, Norfolk Public Schools and Newport News Public schools. Dr. Underwood also served for a number of years as a national board-certified teacher for students with exceptionalities, and has extensive expertise in the cultural contexts of our public education system.
In these roles, Dr. Underwood has worked to create inclusive work and learning environments, and has collaborated with outside groups—such as the Virginia Community College System, the Chesapeake Public Library, and more—on professional development related to racial and cultural diversity.
---
Employer of the Year
ATCS, PLC
Image
As an engineering consulting firm, ATCS believes in and fosters the promotion of women in transportation. The firm is committed to the professional development and advancement of its employees and the communities it serves. Focused on the continual growth of its staff, ATCS encourages its employees to pursue professional growth opportunities and continuing education while continuously playing an active role and giving back to their local communities. ATCS also provides greater opportunities for women to advance professionally in their careers and within the company through a robust mentoring program and tuition reimbursement fund. At ATCS, women are at the forefront of the company's growth and success, from interns and entry-level employees to senior management.
ATCS has been an active participant and supporter of local WTS chapters for many years, most recently sponsoring the WTS Central Virginia Chapter. Richmond-based employees Brennan Collier and Emily Onufer have served on the Central Virginia Chapter Board of Directors for the past several years with the full support of ATCS. The company also supports WTS at the regional level, with Brennan Collier serving on the Southeast Region Council as Chair for the past two years. ATCS frequently financially supports employee attendance at WTS programs, trainings, and conferences, and currently covers employee's membership in the Central Virginia, Hampton Roads, Washington, D.C., and Baltimore chapters.
---
Sponsor of the Year
ARC Document Solutions
Image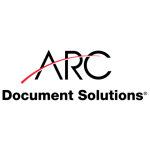 ARC Document Solutions, Inc., a technology and document-related services company, has been a strong supporter of the WTS Central Virginia Chapter for over 10 years. ARC provides its services to all business types, with an emphasis on the architecture, engineering and construction (AEC) industry. ARC served as an in-kind printing sponsor for the Central Virginia Chapter in 2019 (as well as several prior years), assisting the chapter with the development of promotional material such as banners, flyers, presentation boards, business cards, and certificates of completion. In addition, ARC employees attended Central Virginia Chapter events in 2019, helping to further promote and support WTS.