Image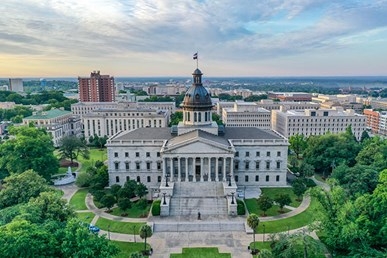 Welcome to the WTS South Carolina Chapter!
WTS is a collaborative, future focused and inclusive professional organization committed to the development and advancement of women and transportation.  The South Carolina Chapter was founded by a group of professional women in 2019 and was proud to become the 62nd chapter of WTS International.  Our membership, sponsors and partners working toward this shared vision continues to grow as our chapter matures.  Advancing women in transportation is a key to creating a more diverse, inclusive and equitable workforce that reflects the communities we serve.  
WTS South Carolina offers diverse professional programs and networking opportunities to cultivate professional skills, mentor and build relationships.  We are committed to furthering the WTS mission of creating equity and access for women in transportation.  WTS SC advances this vision by attracting, sustaining, connecting and advancing women's careers to strengthen the industry.  We attract more women through education, offering scholarships, and community outreach activities that expose young girls and women to the difference they can make in the transportation industry.  We sustain women in the industry by advocacy, professional development, mentoring, exposure to diverse modes and disciplines, and promoting future job and leadership opportunities.  We connect women to industry leaders through conferences, events and networking opportunities.  We strive with all of these strategies to advance women by influencing their professional leadership growth as they get more involved with WTS SC.
Please consider supporting our mission and SC by partnering with WTS South Carolina to influence the future of transportation in our region and create opportunities to advance women in transportation.
Follow us on our Facebook page or our LinkedIn page to learn more about our upcoming events!
You can also email us for more information.
On behalf of the South Carolina Chapter Board of Directors, we look forward to seeing you at a future event and working with you to grow the WTS South Carolina Chapter.
Joy Riley
South Carolina Chapter President