Welcome to WTS International - South Carolina
Image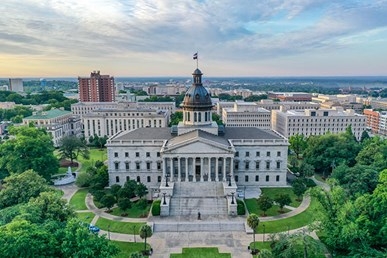 The South Carolina chapter was ratified on September 17, 2019 and became the 62nd Chapter to join WTS International.
WTS South Carolina offers diverse professional programs and networking opportunities to cultivate professional skills, mentor and build relationships.  We are committed to furthering the WTS mission of attracting, sustaining, connecting and advancing women's careers to strengthen the transportation industry.  In 2021, we are incorporating a SC Chapter Scholarship, expanding professional development opportunities and incorporating community outreach activities.  Please consider supporting our mission and our state by partnering with WTS South Carolina to influence transportation policy and decisions in our region and create opportunities to advance women in transportation.
Please follow us on our Facebook page or our LinkedIn page to learn more about our upcoming events!
You can also email us for more information.
On behalf of the South Carolina Chapter Board of Directors, we look forward to seeing you at a future event and working with you to grow the WTS South Carolina Chapter.
South Carolina Chapter President