We are accepting scholarship applications through December 16, 2022!
The Northeast Ohio Chapter of WTS is pleased to announce the availability of three scholarships to qualified female students interested in pursuing careers in transportation.  
Founded in 1977, WTS is an international organization dedicated to building the future of transportation through the global advancement of women. The local winners' applications will be sent to the WTS Foundation to compete for the national-level scholarships. 
Local Award - $2,000, National Award - $5,000
Local Award - $2,000, National Award - $5,000
Local Award - $1,500, National Award - $10,000
Minimum criteria for all scholarships include:
Must be female

GPA of 3.0 or higher (on a 4.0 scale)

Ohio resident OR currently enrolled in an Ohio college or university

Currently enrolled in an undergraduate or graduate degree program in a transportation-related field such as engineering, construction management, aviation, planning, finance, public policy or logistics

Plans to pursue a career in transportation
Please submit applications and attachments by mail or email to:
Jacob Wroten - Scholarship Chair
c/o HDR Engineering
600 Superior Ave. East, Suite 1700
Cleveland, Ohio 44114
---
Undergraduate Scholarships
Sharon D. Banks Memorial Scholarship
WTS fosters the development of women in the transportation field by encouraging bright 
new professionals to undertake careers in the area of transportation. One way it does this is 
by awarding the WTS Sharon D. Banks Memorial Scholarship to women pursuing 
undergraduate studies in transportation or a related field. 
 
The scholarship honors Sharon D. Banks, chief executive officer of AC Transit in Alameda-Contra
Costa County, California. As its CEO throughout most of the 1990's, Banks led the 
agency in a pioneering effort to introduce cultural and organizational changes aimed at 
motivating the public-transit work force. She was a member of the WTS Advisory Board 
and received the WTS San Francisco Chapter Woman of the Year and Employer of the Year 
awards.
Molitoris Leadership Scholarship
Part of the WTS goal of fostering the development of women in the transportation field can 
be realized by encouraging bright new professionals to undertake careers in the area of 
transportation. The WTS Molitoris Leadership Scholarship is awarded to women pursuing 
undergraduate studies in transportation or a related field who demonstrate leadership 
skills, ability, and interest. 
 
The purpose of the WTS Molitoris Leadership Scholarship is to motivate and reward women 
who demonstrate leadership in the transportation industry. The leadership, skills, and 
perspectives of women are essential to assure that the transportation systems of the future 
respond to the needs of all. 
---
Graduate Scholarship
Helene M. Overly Memorial Scholarship
The WTS Helene M. Overly Memorial Scholarship was established in 1981 by WTS 
International to encourage women to pursue career paths in transportation. The 
scholarship is awarded to women pursuing graduate studies in transportation or a related 
field. 
 
In memory of Helene M. Overly, the first Executive Secretary of WTS, the Board of Directors 
voted to name the annual WTS graduate scholarship, the Helene M. Overly Memorial 
Scholarship, to honor Helene for her dedicated service to WTS. Helene became a WTS 
member in 1981. She brought with her 15 years of experience in public service, tremendous 
organizational abilities, and a spirit of determination that helped WTS nearly double its 
membership in two years.
---
Congratulations to our 2021 Scholarship Winners:
Paige Miserandino
Sharon D. Banks Memorial Undergraduate Scholarship
Image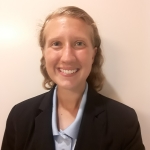 While studying Mechanical Engineering at the University of Cincinnati, Paige has found her passion for engineering in the automotive field.  Her interest in robotics provided her with an opportunity to compete at the World Championship of the FIRST Robotics Competition.  As a co-op in the Quality Engineering Department at Ford's Sharonville transmission plant, she has demonstrated excellent problem-solving skills, grasped each manufacturing operation, and was described by her manager as one of the strongest co-op students. 
Rebecca Gilligan
Molitoris Leadership Scholarship for Undergraduates
Image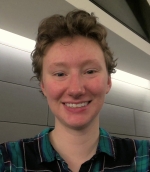 Rebecca is pursuing a degree in Mechanical Engineering at the University of Cincinnati with a focus on Robotics and Intelligent Autonomous Systems.  She has demonstrated her leadership skills as captain of a robotics competition team, Vice President and Flight Engineer for the University of Cincinnati's Aerial Vehicles team and working at the UAV MASTER Lab on collaborative research.  She hopes to one day work at the NASA Jet Propulsion Laboratory and provide strong female leadership to guide the next generation of innovation. 
Rachel Wiggins
Helene M. Overly Memorial Graduate Scholarship
Image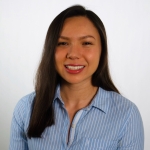 In pursuing her PhD in Aerospace Engineering and Engineering Mechanics at the University of Cincinnati, Rachel has demonstrated an interest in improving the thermal efficiency of aviation and aerospace propulsion systems.  Her research is an innovative approach to improving the fuel efficiency of gas turbine engines.  She aspires to have a career at NASA and to teach part time at a university level.  At the University of Cincinnati, Rachel established Women in Flight, a student organization with the mission to support, promote engagement and foster a positive environment for women in STEM programs. 
Lucia Rodriguez
Northeast Ohio Chapter Undergraduate Transportation Achievement Award
Image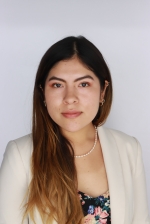 Lucia was born in Peru and traveled to the US to study Civil Engineering with a focus on transportation at the University of Cincinnati.  Her personal experience with poor road conditions in Peru has been a driving force for her desire to develop better roads in mountainous high-altitude areas and her passion for the transportation industry.   She has immersed herself in Civil Engineering and demonstrated her commitment through co-ops, the Latinx Mentorship Program, and the Society of Hispanic Professional Engineers where she mentors her classmates. 
---
2020 Scholarship Winners:
Image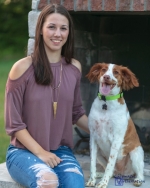 This year's Banks recipient is Abigail Schauer, who is currently attending Ohio Northern, studying Mechanical Engineering with a focus on Aerospace.  Upon graduation, Abigail plans to pursue her dream job as an investigator with the National Transportation Safety Board.  She is passionate about helping people and knows her career choice will benefit the public by preventing future accidents through new regulations and safety procedures.  She plans to integrate the female perspective into crash testing and recognizes that not only do women enhance design teams, but they are a necessity. 
Image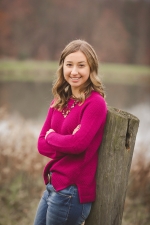 This year's Molitoris recipient is Olivia Galigher who is also attending Ohio Northern, and is double majoring in Applied Mathematics and Mechanical Engineering with a concentration in Aerospace.  After graduation, Olivia plans to further her education with a Masters Degree.  Her aspirations include a career in aeronautical engineering, using the skills she learned by being the Fuselage Component Lead for ONU's Aeronautics Club.  She recognizes that leadership requires collaboration and the discussion of ideas, assigning tasks appropriately and making educated decisions based on calculations and data. 
Image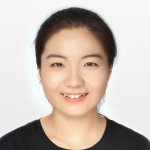 This year's Overly recipient is Xijin Zhang who is currently attending Case Western Reserve University where she is working towards a PHD in Bio-mediated Durable Infrastructure.  Xijin's passion is in transportation research and education and plans to one day become a professor at a university.  She is committed to training a new generation of transportation engineers, developing new technologies and helping develop a sustainable and safe transportation infrastructure.  One area where she is already making strides, is in her research in bio-mediated materials.  She is investigating the use of bacteria and fungi spores which produce carbon precipitation, enabling the self-healing of cracks in concrete pavement and structures. 
---