Congratulations to our 2023 WTS Greater Chicago Area Chapter scholarship recipients!
The WTS Greater Chicago Chapter and Advisory Board of Directors are pleased to announce the recipients of 2023 Chapter scholarships. These 14 outstanding female high school and college students are seeking undergraduate and graduate degrees in transportation-related career fields.
---
Image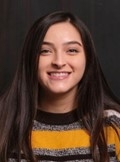 Diversity in Transportation
Catherine Lopez
Catherine is a junior studying Civil Engineering at the University of Illinois at Chicago (UIC). She is involved in the American Society of Civil Engineers (ASCE), the Concrete Canoe team, Society of Hispanic Professional Engineers (SHPE), and Society of Women Engineers. Catherine was first introduced to the transportation industry in high school through the ACE Mentor Program. Through this experience, she learned about the engineering world along with other disciplines and gained valuable experiences such as a summer design-build. Catherine ultimately got an internship with HNTB through the ACE Mentor program and enjoyed the journey.
---
Image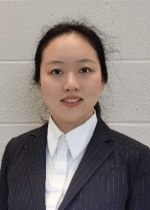 Executive Partnership
Jiewen Luo
Jiewen is pursuing a Master of Civil and Environmental Engineering at the University of Illinois at Urbana-Champaign. Her interests include sustainable transportation systems and emerging technology. She was involved with the State of Illinois Electric Vehicle Infrastructure plan, developed by the Illinois Department of Transportation (IDOT).
---
Image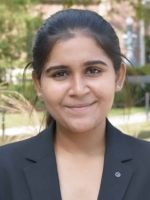 Helene M. Overly Memorial
Vinothni Shammugam Narayan
Vinothni is pursuing her Master of Construction Engineering and Management from the University of Illinois and working as a project engineer for a Chicagoland-based engineering consulting firm. Vinothni holds a Bachelor of Engineering with a major in Civil Engineering from a university in India. She wants to target opportunities and shape the future in growing infrastructure and built-environment markets to improve urban sustainability, resilience, equitable social and economic growth to promote and enable long term well-being of the planet and people.
---
Image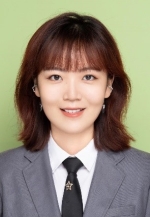 Leadership Legacy Scholarships for Graduates
Ruolin zhang
Ruolin is pursuing a Doctorate at the University of Illinois at Urbana-Champaign. She is interested in electric vehicle and sustainable transportation systems and is currently working on a project funded by Department of Energy (DOE) involving integrated modelling and techno-economic assessment on charging hubs in multi-unit dwellings (MUDs).
---
Image
Molitoris Leadership Scholarship for Undergraduates
Haley Dahl
Haley is currently a civil, materials, and environmental engineering major with a minor in sustainable cities at the University of Illinois at Chicago (UIC). Concurrent to her studies, she is competing as a member of UIC's NCAA Division 1 women's track and field team and creating an independent research podcast titled, "Green Exploration: Rockford" featuring interviews with various environmental and municipal leaders across the Rockford region to raise awareness of local environmental issues and explore sustainable and equitable solutions. Haley has partnered with the Region 1 Planning Council presenting Resilient Rockford Region (R3), which is a series of live community chats and expert discussions conducted over Zoom. Professionally, she is working as a water resources engineering intern at Stantec Inc. with an interest in becoming a sustainability-focused civil engineer directly involved in the design and implementation of inclusive, green, and resilient/sustainable infrastructure to help solve the environmental and social issues society faces today. With this experience, she intends to apply her knowledge to the political sphere as an informed leader and directly influence environmental legislation and make a positive difference within this country and across the globe. 
---
Image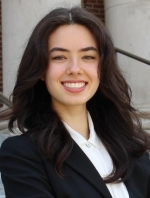 Sharon D. Banks Memorial Scholarship for Undergraduates
Ariette Jiana Kaberlein
Ariette is a sophomore pursuing a Bachelor of Aerospace Engineering with a minor in Computer Science at the University of Illinois at Urbana-Champaign. She loves engaging with the engineering community on campus and is the president of Theta Tau, a professional fraternity for engineers. Ariette is also a member of the Contextual Engineering research group, where she is contributing to research on the accessibility and equity of electric vehicles in different communities. She is passionate about emerging sustainable technologies and is motivated to work on the electrification of transportation in her future career.
---
Image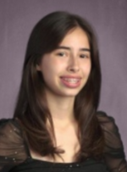 Transportation You
Stephanie Vega
Stephanie is a senior who will be pursuing a Bachelor of Computer Science at the University of Chicago in the Fall of 2023. Stephanie is involved in her school and community through clubs and organizations such as Student Council, National Honor Society, Fermilab TARGET internship, and the Young Scholars Program. Her goal upon graduating from the University of Chicago is to create sustainable living for all and meet with youth in her community to teach them about transportation, STEM, and how to apply our knowledge of science to our everyday lives.
---
Image
Transportation You
Jacianna Lendor
Chicago is home to one of the busiest airports in the world; as a result, Jacianna frequently sees airplanes throughout the sky, helping her decide on her area of study. She intends to major in aviation flight technology. When it comes to the things that are most important to me, she states that she "tends to be strong-willed, a quality that will be useful as I pursue higher education." Currently, she tutors at her school, assisting underclassmen in their troublesome areas. Jacianna enjoys sharing knowledge and teaching people, which she hopes to do in the future with all of her newfound knowledge.
---
Image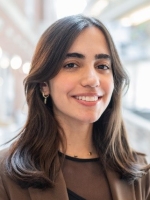 President's Scholarship
Lara Diab
Lara is pursuing a Master of Civil and Environmental Engineering at the University of Illinois at Urbana-Champaign. She is a graduate research assistant at Illinois Center for Transportation. Lara's research focuses on pavement sustainability as she works on bringing environmental, social, and economic factors into decision-making related to pavement analysis, design, and construction.
---
Image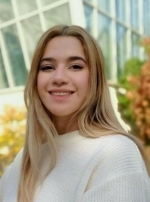 President's Scholarship
Sahar Bayat
Sahar is a civil engineering student at Illinois Institute of Technology (ITT) and an intern at the Illinois Tollway. As the Vice President of the Illinois Tech Railroad Club, she holds railroad modeling work sessions for students. Professionally, Sahar hopes to advance the engineering and transportation industry by implementing innovative solutions that can allow civil engineers to design and construct structures that are safer, more efficient, and more sustainable.
---
Image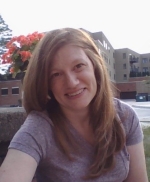 President's Scholarship
Amy Hofstra
Amy is a Ph.D. candidate at the University of Illinois Chicago. She is completing her research on the design and evaluation of public rideshare service. Amy's thesis develops performance metrics to address equity, among other important goals of public transit. Amy has master's degrees in both Chemistry and Community Planning, and has worked as a planner for historic Greenbelt town in Maryland and Chicago's Regional Transportation Authority (RTA).
---
Image
President's Scholarship
Chi-ya Chou
Chi-Ya Chou is a Ph.D. student in the Department of Civil and Environmental Engineering at Northwestern University. She completed her Bachelor and Master of Civil Engineering at National Taiwan University (NTU). Her research interests mainly lie in transportation planning, travel behavior, and disaster management. She aspires to explore strategies for future transportation systems and develop more sustainable and resilient urban environments.
---
Image
President's Scholarship
Motahare (Yalda) Mohammadi
Yalda is pursuing a dual degrees, a Ph.D. of Civil Engineering and a Master of Statistics, at the University of Illinois at Chicago (UIC).  Her research interests lie in travel behavior analysis, sustainable transportation systems, choice modeling, and applied econometrics. Her current research is aimed at understanding changes in activity-travel behavior since the proliferation of technological devices. Through her work, she hopes to provide valuable insights into how technology is shaping transportation systems, and how we can optimize them for efficiency, sustainability, and equity.
---
Image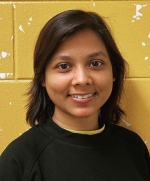 President's Scholarship
Uttara Sutradhar
Uttara is a Ph.D. candidate in the Complex and Sustainable Urban Networks (CSUN) Laboratory at the University of Illinois Chicago. She studies population dynamics and associated infrastructural challenges with a focus on transport. She earned her Bachelor and Master of Civil Engineering from the Bangladesh University of Engineering and Technology (BUET). Before her Ph.D., she worked as a project engineer at BRTC, BUET in Bangladesh, where she gained valuable experience in the feasibility and planning of transport infrastructure projects. She brings this practical knowledge to her research, combining it with cutting-edge data analysis, to gain insights into the challenges faced by urban areas today. Ultimately, her research contributes to making cities more equitable, sustainable, and resilient.
---
Previous Scholarship Recipients
Image