Image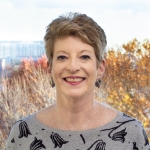 Sheri Coven - Immediate Past President 
Sheri has 26 years of experience in government and non-profit operations, legislative affairs, program and policy implementation, strategic planning, member and stakeholder relations, and customer service.  She is a Senior Associate and Office Director for Cambridge Systematics, Inc.  Sheri brings to the company an expertise in stakeholder outreach and rural and community planning.  Before joining Cambridge Systematics, she was Senior Vice President for Marlin Engineering, responsible for the daily operations and management of the company's Tallahassee office. Prior to that, she spent over 10 years as Director of a statewide advisory board of Florida's Regional Planning Council Executive Directors and a related statewide policy board of elected officials and Governor's appointees.  Her career also includes serving as the Director of Intergovernmental and Public Affairs for the Florida Department of Community Affairs and Executive Director of the Florida Chapter of the American Planning Association.  Ms. Coven has degrees from Florida State University and Florida Atlantic University and is Immediate Past President of Women's Transportation Seminar – Florida's Capital Area Chapter. 
Image
Anita Vandervalk- Ostrander - President
Ms. Vandervalk-Ostrander, PE, PMP serves as Vice President of Business Development at Iteris, Inc.  where she also serves as a mentor for younger women engineers.  She has over 30 years of experience managing transportation programs and projects in the disciplines of planning, engineering, Intelligent Transportation Systems (ITS) and data management.  She advances research and application of her passion – implementing technology and data for transportation safety and mobility.  Anita is a leader in her field, nationally recognized for her contributions in transportation engineering through projects for national, state, provincial, regional and local Departments of Transportation. During her career, Anita has consistently been involved in transportation professional societies and is passionate about developing the profession.  She served two terms as Chair of the Transportation Research Board (TRB) Statewide Data and Information System Committee and continues to serve on several committees.  She has been heavily involved with Intelligent Transportation Society (ITS) of Florida and served as President in 2008.  She co-founded the Capital Area chapter of the international Women in Transportation Society (WTS) and serves as Vice President.  Anita graduated with a degree in Civil Engineering from Queen's University in Kingston, Ontario, Canada.
Image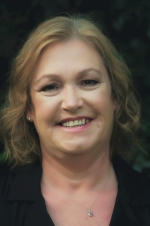 Kimberly Lamb - Vice President
Kimberley Lamb has been a part of Capital Area WTS since its start in 2016. Just elected as Vice-President of the Chapter, Kimberley personally connects with members, guests, speakers and sponsors of not only our chapter but other chapters as well.  She was the Director of Events and Partner Engagement from the start, where she personally oversaw the logistics and so that all events ran smoothly with her organization and creativity! She was awarded 2019 Member of the Year.
Professionally, in her more than full time career Kimberley is the North Florida Data Collection Manager for MARLIN Engineering, Inc. where she has been for the past 18 years. Starting out as a Data Specialist in-house at FDOT she was responsible to developing and training district staff and consultants throughout the state of Florida how to collect and input roadway data (such as RCI and HPMS) into the database that is required by FHWA. Her teams collect motorized and non-motorized data for traffic and feasibility studies. She has had the privilege to work alongside of top FDOT, FHWA and private professionals. She has learned about the transportation industry from the group up and credits her many mentors in the field for her skills and knowledge she has obtained.
In her personal life, Kimberley is the proud mother of two young adults that are carving their own professional career in the transportation field. She loves gardening, camping, and fishing just to name a few.
Image
Ana Richmond - Secretary
Ms. Richmond is a professional planner with over 25 years' experience working to make communities a better place to call home.  At CDM Smith, Ms. Richmond has worked with various offices within the Florida Department of Transportation, the Texas Department of Transportation, the Town of Mount Pleasant, and the Glynn County Georgia.  Prior to joining CDM Smith Ms. Richmond was responsible for the implementation and administration of the requirements of Florida's Community Planning Act (Chapters 163 and 380, F.S.), on a statewide basis. She oversaw the review of local government comprehensive plans and plan amendments, as well as evaluation and appraisal reports submitted to the Department of Economic Opportunity. In addition, she oversaw the review of applications of development approval, notices of proposed change, development orders, binding letters, agreements and other documents submitted to the Department for developments impacting more than one county. Ms. Richmond represented the Department at local public hearings, local and state committees, and provided expert legal testimony. During her time with the Department Ms. Richmond worked on many landscape level planning projects including the Sector Plans adopted in Florida for Bay Walton County (75,000 acres); East Nassau Community Planning Area (24,000 acres); and North Ranch Sector Plan (130,000 acres) (Osceola County). These plans were for long-range (up to 80 years) and included both a conceptual framework and detailed implementation strategies for urban form and infrastructure (roads, water, wastewater, schools, fire) and environmental preservation. Ms. Richmond is the proud mother to Laurel (17) and Heather (16) as well as three dogs, Huck (an AKC Canine Good Citizen), Poppy, and Charlie.
Gabrielle Matthews - Treasurer
Gabe Matthews has 12 years of experience in transportation and transit planning in both the private sector and public sectors.  She currently serves as the Transit Research, Planning and Commuter Programs Administrator for the Florida Department of Transportation, and she and her team are responsible for providing transit technical support, research, training, and policy guidance to Florida's transit agencies, FDOT staff and other transportation agencies.
Prior to working with transportation, she worked in Florida's public education system as a teacher in Franklin County and as a teacher certification specialist with the Florida Department of Education. She earned her Bachelor of Arts in International Affairs and a Master of Science in Planning from Florida State University.
Image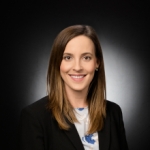 Martha Hodgson - Director of Membership
Martha is a Professional Engineer working with HNTB Corporation.  She currently supports the state managed lanes program at the Florida Department of Transportation Traffic Engineering and Operations Office focusing on providing innovative solutions to solve mobility problems.  Prior to joining HNTB she worked for the Florida Department of Transportation in the areas of Planning and Environmental Management.
Image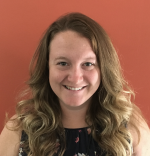 Julie Conn Christesen - Co-Director of Communication 
Julie Conn Christesen is an AICP certified Transportation Planner with the Tallahassee-Leon County Planning Department. Professionally, she focuses on planning for many different modes of transportation, studying the correlation between transportation and land use, and conducting public outreach in the community. She can often be found researching new multi-modal infrastructure and considering how to better connect people to the places they want to go. Previously, she focused on seaport planning, working as an in-house consultant for CDM Smith in the FDOT Freight, Logistics, and Passenger Operations Office. She holds an Undergraduate Degree in Business Management and Master of Science in Urban and Regional Planning, both from The Florida State University. 
Image
Dara Osher - Co-Director of Communication 
Dara Osher is a transportation planner in Michael Baker International's Jacksonville office with a dual master's degree in Urban and Regional Planning and International Affairs from Florida State University. Ms. Osher has two years of combined experience in transportation planning and is a candidate for certification through the American Institute of Certified Planners. Ms. Osher's expertise to date includes work related to mobility planning, multimodal integration, complete streets and active transportation, policy and academic research, travel demand modeling, analysis of regulatory framework issues, map and document design and visualization, as well as safety and access to transit.
An active volunteer, Ms. Osher has served on the Capital Region Transportation Planning Agency's Citizens Multimodal Advisory Committee and plays a leadership role in her local sections of Women in Transportation Seminar and the American Planning Association's Florida Chapter. She previously served as the Region III Representative for the APA National Student Representatives Council Executive Committee (2017 – 2019). Ms. Osher strives to be an advocate for women in transportation planning through continued education, mentorship, community engagement, and networking.
Image
Allison Silverman - Director of Events and Partner Engagement
Allison Silverman is an AICP certified Transportation Planner with HNTB Corporation.  During her nine-year career, she has predominately focused on travel demand modeling, project traffic forecasting, and managed lanes.  She currently supports the state managed lanes program at the Florida Department of Transportation Traffic Engineering and Operations Office.  Under this Program she is helping to develop statewide and project-specific guidance for managed lanes in Florida.  Allison holds an Undergraduate Degree in Landscape Architecture from the University of Florida and a Master of Science in Urban and Regional Planning from Florida State University.  
Image
Shannan Schuessler - Director of Professional Development 
Shannan Dunaway Schuessler serves as a principal to The Fiorentino Group, where she provides invaluable insights to clients on a variety of issues before state and local governments. Shannan joins the firm after serving most recently as the Chief of Staff and Legislative Affairs for the Florida Department of Transportation.  As Chief of Staff, Shannan worked closely with the Department's Secretary regarding the supervision and operation of all department activities, including policy development and legislation, responsibility for 6,200 employees and development and implementation of a $10B annual budget.  Shannan also served as the primary liaison for FDOT with other state agencies, local governments and the Florida Legislature to advance multimodal transportation projects and priorities.
 Prior to serving as Chief of Staff, Shannan was the Director of Legislative Affairs where she was responsible for day-to-day interactions with state and local elected officials on a variety of transportation issues, working with legislative committee staff on proposed legislation, and navigating Department proposed policies through the legislative process.  During this time, Shannan also successfully managed the Senate confirmation process for 2 Department Secretaries. 
 Shannan resides in Tallahassee, with her corgi puppy, Penny.