Erica Blonde selected as the WTS-Boston 2022 Member of the Year
Image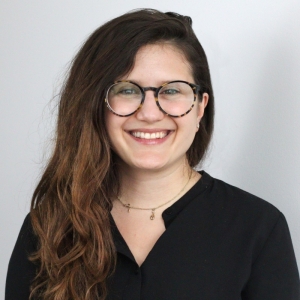 Erica Blonde embodies the WTS mission of attracting, sustaining, connecting and advancing women's careers to strengthen the transportation industry.
Erica is an Environmental Planner and Community Engagement Group Leader at HNTB. She approaches her work with a lens for equity and inclusion. Erica understands the importance of performing effective community engagement, and the positive impact it has on design, the project team, and stakeholders. She understands that urban and environmental planning encompasses many elements, including community engagement and that a diversity of voices makes us all better professionals. For her commitment to these principles, Erica was just named to the 2022 ENR New England's Top Young Professionals list and presented at the 2022 Transportation Research Board Conference on Transportation Equity.
Erica consistently steps up to assist and promote WTS-Boston and has frequently worked with HNTB to provide event space for WTS events. Erica lends her support to multiple WTS committees at the same time. She continued to support the Mentoring Program while she co-chaired the Scholarship & Awards Committee for the past three years. Erica takes great pride in recognizing and promoting the successes of her peers in the industry.
Erica is always open to improving the WTS-Boston chapter. She led a large outreach effort with area colleges and universities to revitalize the WTS-Boston Scholarship Program. This effort yielded more than 40 applications and made connections with our higher education partners.
Erica has also demonstrated her dedication to young women through her participation as a lifetime member of Girl Scouts and former co-leader of a local troop.
Erica will be recognized at the WTS-Boston Annual Awards and Scholarship Event in June 2022. For more information on the Awards and Scholarship Event and to register, please visit this link.