WTS NC Triangle Chapter Professional Connections Program
Image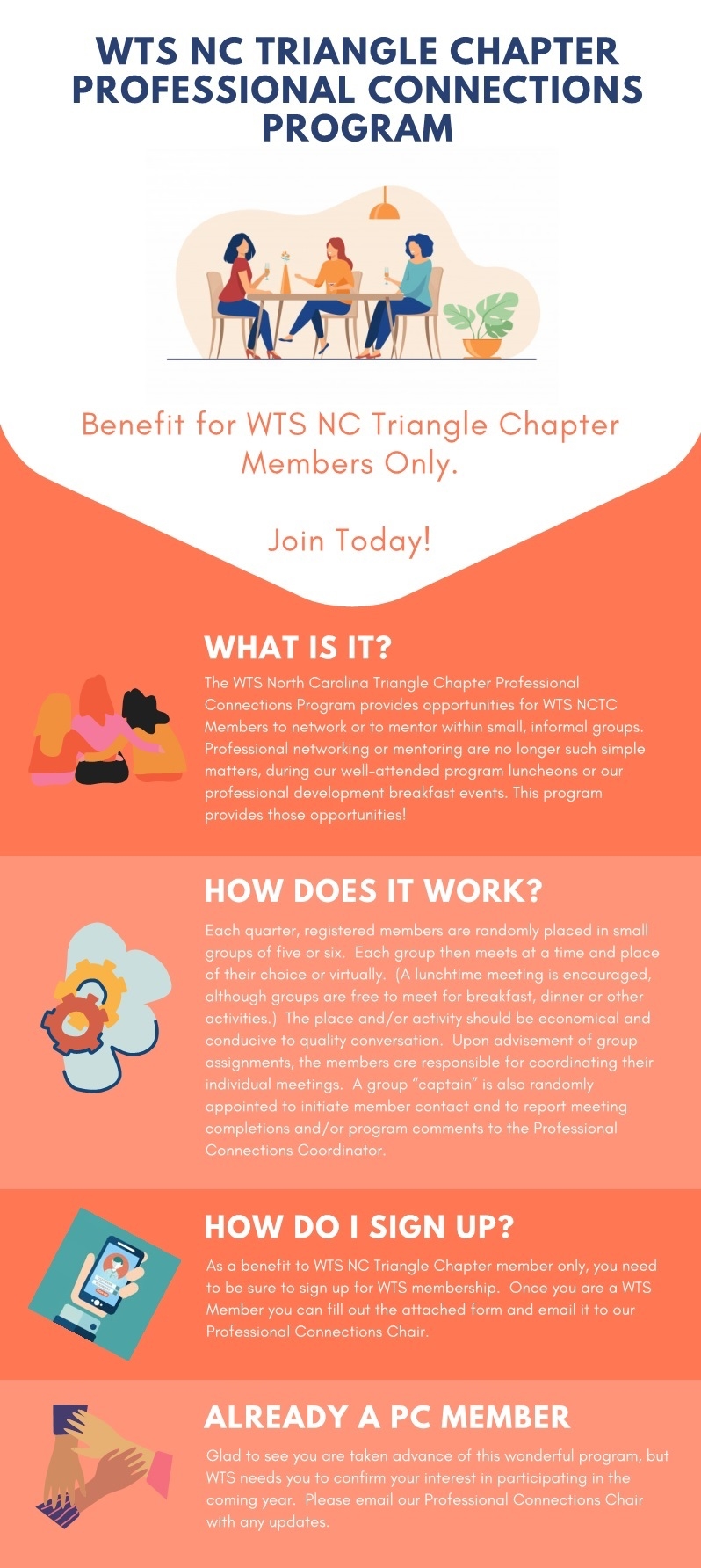 As we come to the end of the year and look forward to 2021, WTS wants to confirm your interest in participating in Professional Connections next year. 
If you would like to participate or update your information please download the Professional Connections Form, complete and return it to Jennifer Brandenburg.
Please reply by December 18th to Our Professional Connections Chair; Jennifer Brandenburg at jbrandenburg@agileassets.com.