WTS Metropolitan Phoenix announces 2022 Annual Awards Recipients
The WTS Metropolitan Phoenix Chapter announces its annual awards recipients, on International Women's Day. These awards recognize individuals and organizations that have contributed to the success of the transportation industry and the advancement of women in the industry.
Women are notably underrepresented and underrecognized in the transportation industry.  Through its annual recognition program, the WTS Metropolitan Phoenix Chapter aims to honor, recognize and applaud the women in our industry who are creating the path for future generations of women to enter, succeed and thrive.
"Our chapter is committed to encouraging diversity, equity and inclusion in the transportation industry," said April Trevett, WTS Metropolitan Phoenix Chapter President. "One way we can do that is to honor those who are making a difference. This year's recipients bring a wealth of knowledge, experience and passion for transportation and for advancing women in transportation. We thank them for their commitment and their leadership."
The 2022 WTS Metropolitan Phoenix Chapter Award Recipients are:
Woman of the Year: Candace Huff, City of Phoenix Aviation Department
Image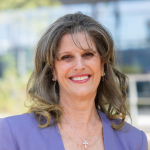 This award honors a woman who is an outstanding role model in transportation. Candace Huff is the is a professional engineer who was recently named the Deputy Aviation Director over the Design & Construction Services (DCS) Division for Phoenix Sky Harbor International Airport (PHX).
Candace's career has spanned 30 years initially as a transportation engineer working on floating bridges for the Washington State Department of Transportation. She moved to Phoenix in 1995 to work for the Arizona Department of Transportation before transitioning to aviation at Phoenix Sky Harbor International Airport where she has played a major role in several, high-profile projects at PHX. She recently served as construction manager of the new, $250 million final concourse being built at Terminal 4.
Honorable Ray LaHood Award: Michael Book HDR
Image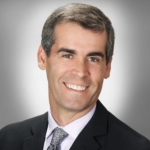 This award recognizes the men that have been key to WTS International's effort to attract, retain, and advance women in transportation. Michael Book, a Senior Strategic Communications Specialist at HDR, has served as the WTS Metropolitan Phoenix Chapter's Transportation YOU Chairperson for many years. The Transportation YOU initiative provides opportunities for girls ages 13-17 to learn about and engage with careers in the transportation industry. Michael's tireless promotion of the transportation industry with high school students, teachers, and parents will create the future of our industry.
Rosa Parks Diversity Leadership Award: Kuniklo Corporation
Image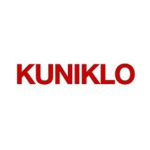 This award recognizes astute organizations, companies and innovative individuals that are broadening their multi-cultural initiatives, changing corporate cultures and philosophies. Kuniklo Corporation is known for its expertise in diversity and inclusion. The company provides diversity outreach, inclusion, and compliance services for contractors and agencies that build transportation infrastructure. Kuniklo is committed to hiring, training and coaching women and minorities for opportunities in the industry.
Innovative Transportation Solutions Project of the Year: City of Phoenix Cool Pavement Pilot Project
Image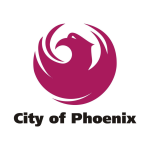 This award salutes the creative work of an organization whose outstanding and innovative transportation project or service has improved the quality of life for its users and the community. The City of Phoenix Cool Pavement Pilot Project aimed to solve the problem of heat rising from asphalt in a city already known for its hot summer temperatures. A reflective asphalt coating called cool pavement was applied in the summer of 2020 in eight neighborhoods and one city park. The city partnered with ASU researchers to conduct scientific tests of the cool paved areas, studying how it performed and how it might be used to mitigate the urban heat island effect. After one year of scientific study, the City of Phoenix Street Transportation Department was able to announce that cool pavement lived up to its promise. Cool pavement reflects the light that hits it, resulting in cooler surface temperatures, less heat retention and lower sub-surface temperatures.
Employer of the Year: Hensel Phelps
Image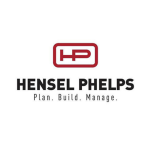 This award recognizes businesses for their support of the goals and mission of WTS. Hensel Phelps is an active transportation contractor in the Phoenix area. The organization goes above and beyond to recruit a diverse group of employees and, once hired, the company prioritizes an inclusive and supportive workplace to aid in retaining these diverse employees throughout their careers. Hensel Phelps is known throughout the industry for its exceptional training program and encouragement of all employees to take advantage of the program to further their careers. Hensel Phelps encourages women to enter the construction industry. When they do, they will have many opportunities to participate and take a leadership role on many different transportation projects in their career.
Member of the Year: Nicole Moon, WSP USA
Image
This award recognizes a WTS member who has made extraordinary contributions to the success of the organization. As communications director for the WTS Metropolitan Phoenix Chapter since 2020, Nicole Moon, a Public Involvement Coordinator with WSP, has been instrumental in ensuring the visibility of the WTS Metro
Phoenix chapter throughout the past two years. At the onset of the pandemic, shifting rapidly to a virtual environment presented many challenges. Nicole stepped up to lead our communication efforts and ensure that the presence of the organization was felt in the industry even as everyone adjusted to a new normal.