WTS Hampton Roads Chapter Newsletter - March 2022
Happy 2022 Hampton Roads Chapter!
We have had a great start the New Year here in Hampton Roads and we are excited to share with you some of the highlights and memories we have made so far! 
- WTS HRC Communications Committee
---
Letter From the President
March is Women's History Month and I am so thankful for the wonderful women who have become friends, colleagues and mentors through WTS Hampton Roads Chapter.
There has been so much positive momentum surrounding our chapter as we begin our 2022 programming. In February, we hosted our largest annual strategic kickoff meeting to date, and it is exciting to have new members partner with the mission of WTS and become part of our committees. We are poised to take our Chapter to the next level and I welcome any interested individuals to reach out to our committee chairs for opportunities to become more involved.
Our Chapter fosters so many networking opportunities and authentic relationships in the transportation industry and this was evident when we kicked off the new year with a membership social at Three Notch'd Brewing. It was fun to see members stick around well after the social officially ended to keep conversations going.
Lastly, I would like to acknowledge our Corporate Sponsors that have supported our Chapter throughout this year. We would not have been able to continue the mission of WTS – to attract, sustain, connect and advance women's careers to strengthen the transportation industry – without your generous support.
Emily Seay, PE
WTS Hampton Roads Chapter President
---
2022 Recognition Award Winners 
The WTS Recognition Awards celebrate leaders and organizations that emulate the mission and vison of WTS International. We thank everyone who took the time to nominate each of these exceptional individuals and teams and we are excited to announce this years winners!
Dominion Energy
Rosa Parks Diversity Award 
The company's mantra is "Actions Speak Louder" and Dominion Energy has certainly put these words into action when it comes to the company's emphasis on Diversity Equity and Inclusion (DE&I). More information about the company's commitment to DE&I can be found on their website here. 
Cathie J. Vick
Woman of the Year 2021
As the Chief Development and Government Affair Officer for the Virginia Port Authority, Cathie goes above and beyond by building and leading top-performing teams while consistently supporting and mentoring the growth of women in the transportation industry at the national, state, regional and local levels. Cathie's leadership within the Port of Virginia has opened possibilities for women in our organization to advance their careers and we are elated to recognize her as Woman of the Year 2021. 
Brian Stickles 
Honorable Ray Lahood 
Brian Stickles is committed to supporting women in the transportation field and portrays this through his leadership at JMT. As an office manager, he makes sure to dedicate time to the career development, continuing education and advancement for women into senior-level positions. Brian has also attended several WTS events himself and has also encourages his employees to become involved as well. We are thankful to have such a great advocate!
Carly Goldsborough 
Member of the Year 
After joining the Hampton Roads Chapter in 2018, Carly quickly took on a leadership role by volunteering for the Membership Chair position. She has been dedicated to organizing successful events that have welcomed new members and celebrated existing members. She has been an integral member of the board and has exceled in her own role while also assisting with other aspects of our organization such as the scholarship fund. Her dedication to WTS HRC and her creativity has allowed our chapter to continue to grow amidst the COVID climate. 
---
March Member Showcase
This month's spotlight is on our Member of the Year Carly Goldsborough from JMT.  Read below to learn a little more about Carly and her WTS journey!
Carly Goldsborough
Image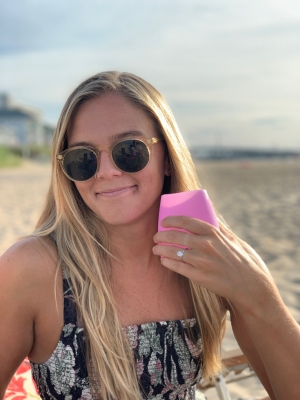 JMT
Position/Title at Company - Design Engineer
Hometown - Virginia Beach
When did you join WTS? 2018
Why did you join WTS? I joined after attending a social event at Wasserhund and after attending an annual kick off meeting. These events made me realize the organization could help my growth in my career in many ways. The networking opportunities and interesting events is what sold me!
Do you hold a position in WTS HRC or International? What is your role? I currently hold the WTS HRC Membership Committee Chair.
What do you like best about your job? I like collaborating with a team to complete a quality product. I also enjoy being able to work in many different states from Virginia to North Carolina, to Florida to Ohio.
Favorite project you have worked on - As of now, my favorite project I have worked on is the I-95 Rappahannock River Crossing in Fredericksburg, Virginia. This was a fast paced design build that required frequent communications with the contractors. We all know how bad the traffic is along 95, so it was great being a part of making that corridor more efficient.
How do you like to spend your free time? In my free time I enjoy going to the beach, traveling, hanging with friends, visiting local breweries and wineries, and exercising.
Tell us an interesting fact about yourself. I have a Siamese cat named Nixon :)
---
Looking Back - Winter 2021/2022 Events
Image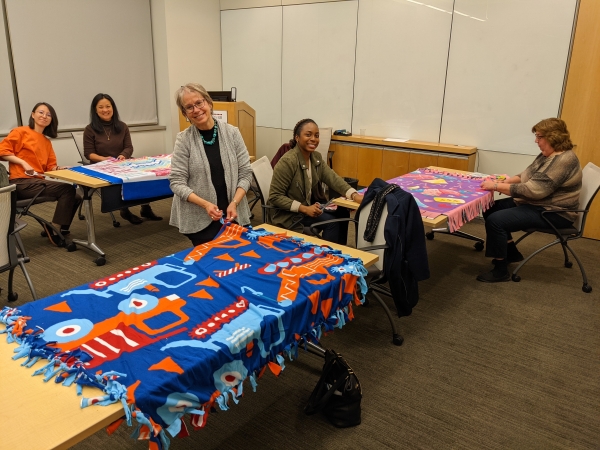 December Blanket-Making Event at ODU
We celebrated the holiday season by getting together to make blankets to be donated to the St. Mary's Home for Disabled Children. This event was a great way to not only spend quality time together but also to benefit a great cause! The pictures below showcase some of our members cozy creations!
February Membership Social at Three Notch'd Brewing Co.
What better way to kick off 2022 than getting together with new and old friends to enjoy local brews and tasty treats? In order to celebrate our active members who attended, gift cards prizes were distributed at the event. A huge thank you to Carly, our Membership Committee Chair, for planning such a wonderful evening!
Image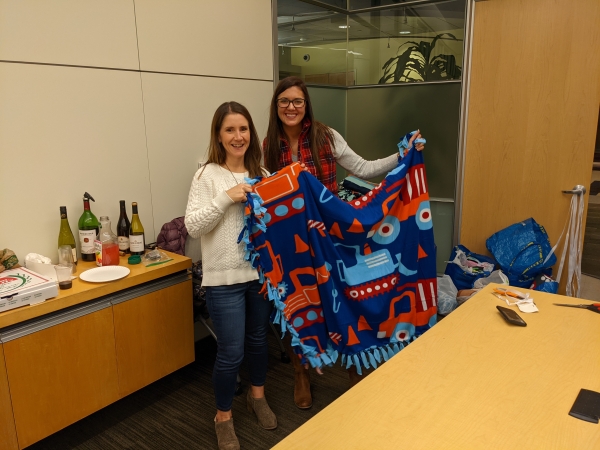 February STEM Outreach Event 
The Tidewater Regional Fair was held on February 26th at Grassfield High School in Chesapeake where middle and highschool students presented projects based on a wide variety of STEM topics including a structural and transportation-themed competition. Several of our members volunteered as judges for this event and pictures can be seen below.
Image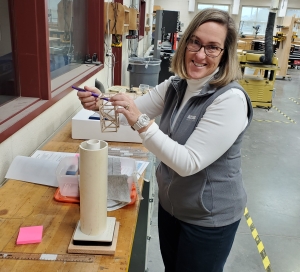 Image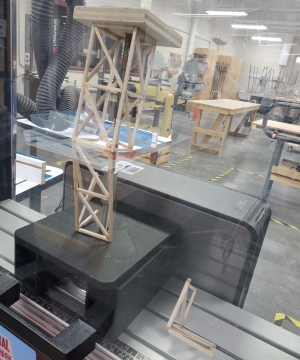 Winter Planning Event 
To learn more about the interests of our member base, as well as share information about upcoming events and our organization as a whole, the WTS HRC Leadership Team invited the entire member base to a group planning meeting. During this meeting, the Board and Committee Chairs shared their roles and how members could get involved. We then had an open forum discussion to brainstorm events for the year. Thank you to all who attended. Missed the event and have something to share? Please contact us to share your thoughts!
---
Committee Updates
Below is our current leadership team. Interested in joining one of our Committees, or leading our Recognition Committee that is currently vacant? We would love to have you! Please email our primary email ([email protected]), or reach out to the current committee chair(s) on our Chapter Leadership page.
Image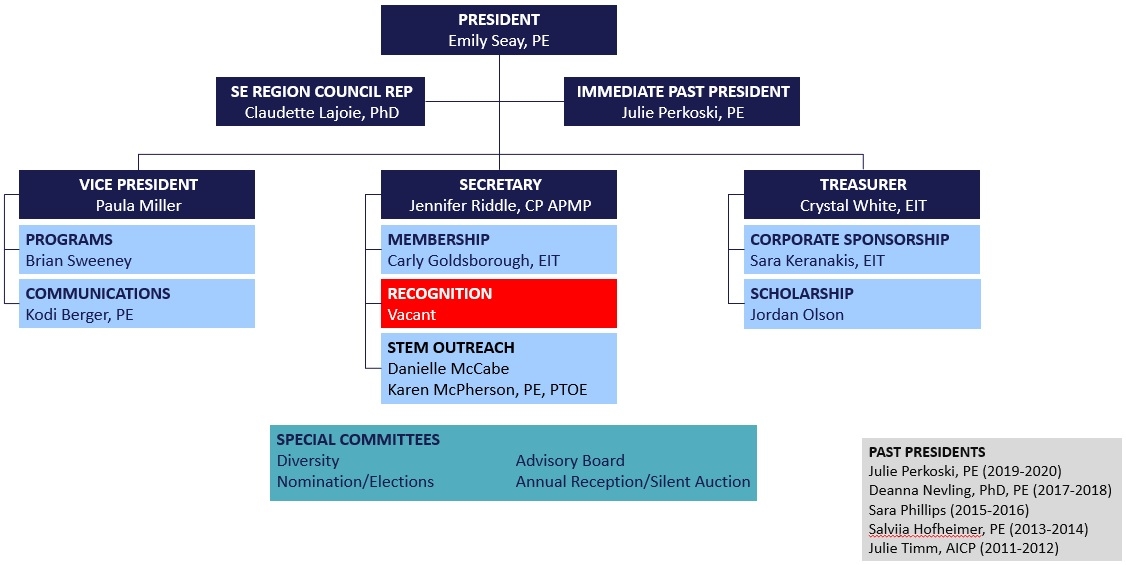 ---
2022 Annual Conference
For the first time in nearly three years, WTS International will come together in person for our annual conference, Expedition Northwest: Mapping Transportation For All, on May 18–20, 2022, in Seattle at the Hyatt Regency Seattle and Hyatt at Olive 8!  Join your peers on May 18–20, 2022, for the premier transportation experience, which brings together diverse professionals from across North America to discuss the industry's cutting-edge conversations and most pressing issues. The experience will offer engaging learning and peer-to-peer networking opportunities designed to elevate professional and career development, leadership, and business development for professionals and their firms. The website can be found here to learn more and to register for the event. 
To Register: 
On the registration site, when you click "Register Now," you will be taken to your MyWTS Profile Page to log-in, and you will be redirected back to registration after log-in. If you do not have an account on MyWTS, you can create one on the next page. 
To Make a Hotel Reservations: 
The discounted conference hotel room rate are also open through two hotel options. Please note that there is a limited amount of availability in the conference room block. Registrants are encouraged to reserve their room with their conference registration.
Image
---
Upcoming Events
Mark your calendars! Our committees are hard at work planning some very exciting events for this year! Stay on the look out for updates on the website and E-blasts for the following: 
March: Aiming High - Women in History Luncheon
Wednesday, March 23 at 12 p.m.
REGISTER HERE
April: City of Virginia Beach Drainage Presentation
May: Diversity Panel
October: Joint Chapter Diversity Event
November: Annual Reception
December: Charity Event  
Interested in sponsoring an event? Contact our Corporate Sponsorship Chair at [email protected].