WTS Hampton Roads Chapter Newsletter - August 2021
Letter from the President
Image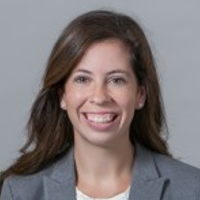 It is truly an honor to serve as the President of WTS HRC. I am immensely thankful for the partnerships and connections formed as we pursue our mission - to advance women and advance transportation.
As we slowly emerge from COVID-19 restrictions and continue to follow state-mandated safety protocols, it has been a joy to restart our programming, including in-person chapter events.  I would like to thank Dominion Energy for generously providing a fascinating boat tour of their Coastal Virginia Offshore Wind Project. I also was delighted for our Chapter to host our in-person membership social at COVA Brewing Company.
There are so many opportunities to become involved in our local chapter. With fall approaching, we will be looking for volunteers to serve on many of our committees, including planning our annual reception, facilitating STEM outreach events, and assisting our scholarship program.
Lastly, I would like to acknowledge our Corporate Sponsors that have supported our Chapter. We would not have been able to continue the mission of WTS – to attract, sustain, connect and advance women's careers to strengthen the transportation industry – without your generous support.
Emily Seay, PE
WTS Hampton Roads Chapter President
---
Looking Back - Summer 2021 Events
June In-Person Event: Virginia Port Authority Presentation and Window Tour
Image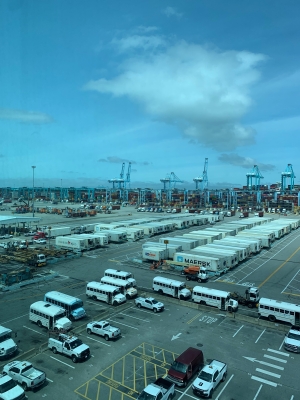 Image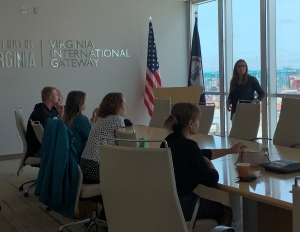 Image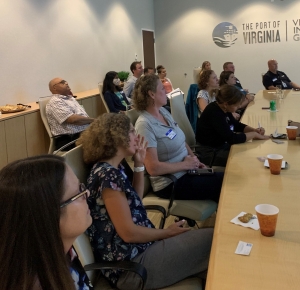 July 

Virtual Project Showcase feat. City of Virginia Beach: The Lakes,

Princess Anne Plaza and Windsor Woods Combined Drainage Improvements
Image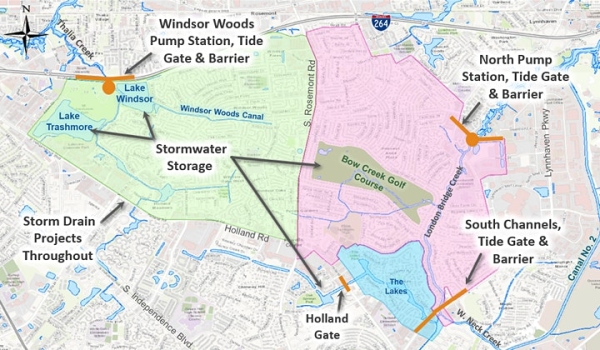 July Project Visit: Dominion Energy's Coastal Virginia Offshore Wind Boat Tour
Image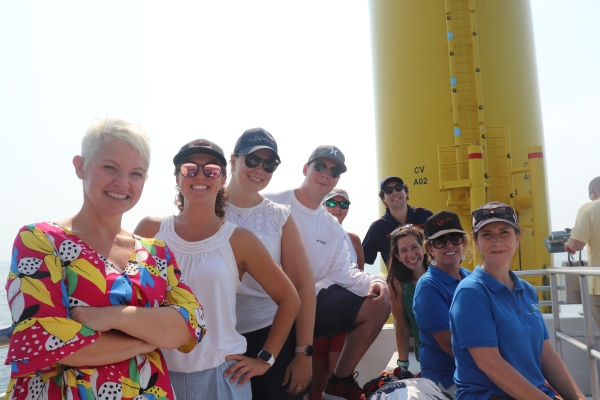 Image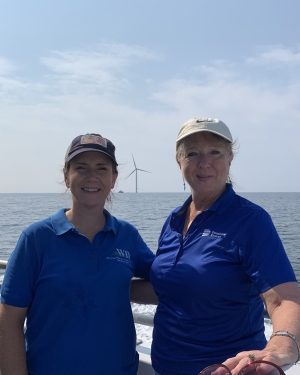 Image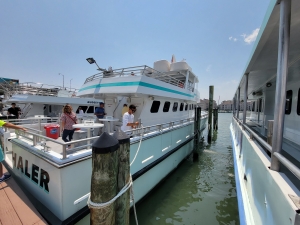 Image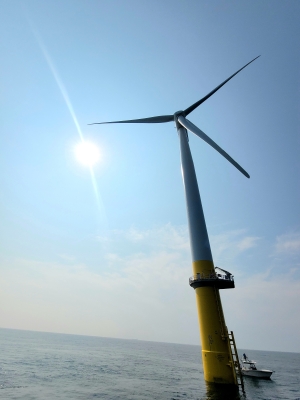 July Membership Drive and Networking Event 

COVA Brewing Co.
Image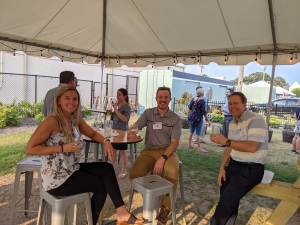 Image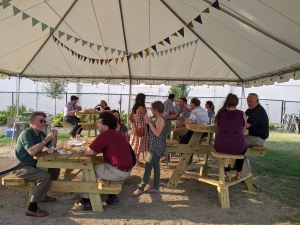 Image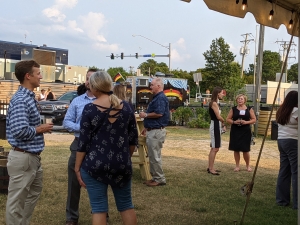 Check out our Chapter Photo Gallery page for more event photos!
---
Member Showcase
John Gaul
Jacobs
Image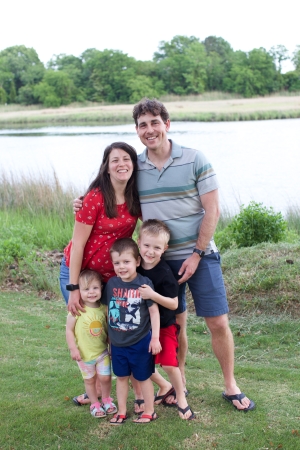 Position/Title at Company – Senior Structural Engineer/Project Manager
Hometown – Norfolk
When did you join WTS? – 2019
Why did you join WTS? – To be a better ally to women and gain new perspective.
Do you hold a position in WTS HRC or International? What is your role? – Scholarship Chair
What do you like best about your job? – I enjoy the variety of projects and people I get to work with being that I dabble in inspection, design, and project management. It's also nice to get a change of setting from time to time being that I am able to get out into the field quite a bit.
Favorite project you have worked on – Pier 5 Replacement at Norfolk Naval Shipyard. It was a large project that involved a variety of disciplines and working around existing infrastructure dating back to the early 1900s. I was able to be involved with a lot of design and also in developing a Revit model for the project at the very early stages of BIM. Here is an article I coauthored on it several years ago:
https://www.aecbytes.com/feature/2016/BIM-PierBulkheadDesign.html
How do you like to spend your free time? – Doing anything with my family: wife Sara, kids Ethan (6), Neal (4), and Stella (1); playing music; physical activity (especially yoga); and watching the NBA.
Did you start a new hobby in the COVID-19 pandemic? – No new hobby, but I gave up coffee and tea.
Tell us an interesting fact about yourself – I recently taught myself piano because it was the one instrument I could effectively play music on with one hand while holding a kid in the other hand.
Interested in nominating someone for our next Member Showcase? Contact our Communications Committee.
---
Looking Ahead - Upcoming Events
- Stay tuned! -
Interested in sponsoring one of our next events? Contact our Corporate Sponsorship Committee.