WTS Hampton Roads Chapter Newsletter - April 2021
Letter from the President
Image
While we are hopeful that we may meet in person someday soon, the WTS Hampton Roads Chapter has been able to transition to provide exciting programming in a virtual environment. Last month, we celebrated International Women's History Month with Women's History Trivia and successfully raised $340 to our scholarship foundation, which was made possible due to a generous matching donation from Solstice Environmental.
Our Chapter received exciting news that the WTS Hampton Roads 2020 -2021 Junior College/Trade School Scholarship recipient was selected for a $2,500 International scholarship award – Congratulations to Ebony Chernique Myers-Grimes!
She will be officially recognized during our 2021 WTS Annual Conference: Our Future in Transportation May 10-14, 2021. The conference will be held virtually with a Richmond, Virginia location theme and bring together transportation professionals from across North America.  Registration is now open, and we encourage you to register early to receive the early bird rate and your complimentary WTS Conference kit.  For more information on the conference, registration, speakers, and tours visit: www.wtsinternational.org/events/2021-wts-virtual-annual-conference
Lastly, I would like to acknowledge our Corporate Sponsors that have supported our Chapter throughout this year. We would not have been able to continue the mission of WTS – to attract, sustain, connect and advance women's careers to strengthen the transportation industry – without your generous support.
Emily Seay, PE
WTS Hampton Roads Chapter President
---
Highlights from the 10th Annual WTS HRC Transportation Reception
December 2020 Virtual Edition
---
Thank you to our speaker!
Image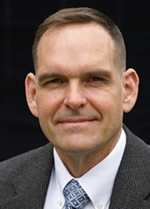 Christopher Hall, PE
VDOT Hampton Roads District Engineer
---
Congratulations 2020 Scholarship Winners!
Morgan Harvey
WTS Transportation YOU High School Scholarship Awardee
Image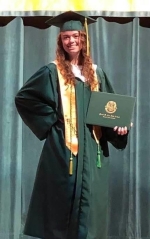 2020 Cox High School Graduate

Attending Virginia Tech to study Environmental Science

Founded "Literacy Mentors" club at Cox which strives to improve literacy through reading to K-2

nd

Grade students at John B. Dey Elementary School & military children at the Fort Story Youth Center

Was a member of Cox's Crew Club & Wind Ensemble
Image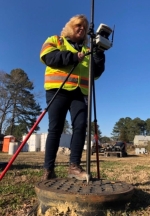 Kellie Burchfield
WTS Junior College Scholarship Awardee
Studying Civil Engineering Technology at Tidewater Community College

Engineering Technician for the City of Suffolk Public Utilities capturing assets in the field by GPS and approving ROW permits

Previously worked for Suffolk's Roadway Division working closely with VDOT on infrastructure and road assets

Member of the TCC STEM Program

TCC Presidents Honor Roll award recipient
---
Congratulations 2020 Recognition Award Winners!
Woman of the Year
Martha Gross, PhD, PE, VDOT
Member of the Year
Paula Miller, VDOT
Service Award
Jennifer Riddle, CP APMP, Michael Baker International, Inc.
Honorable Ray LaHood Award
Jim Murray, PE, Jacobs
Employer of the Year
Image

---
Member Showcase
Image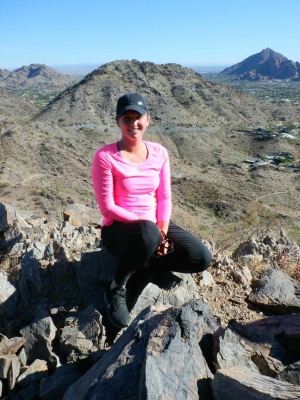 Danielle McCabe
ATCS, PLC
Title – Senior Construction Lead
Hometown – Hampton, VA
When did you join WTS? May 2019
Why did you join WTS? To make personal and professional connections in Hampton Roads, VA
Do you hold a position in WTS HRC? What is your role? STEM Committee Co-Chair
What do you like best about your job? Problem Solving
Image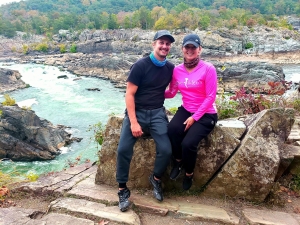 Favorite project you have worked on – Jefferson Ave. Phase II Utility and Streetscape Improvements
How do you like to spend your free time? Outdoors with family
Did you start a new hobby in the COVID-19 Pandemic? Reading motivational books
Tell us an interesting fact about yourself – I enjoy fishing
Want to nominate someone for our next Member Showcase? Contact our Communications Committee.
---
2021 Annual Conference
Conference Committee Still in Need of Volunteers
May 10-14, 2021
Four tracks for the conference:
One Size Does Not Fit All: Ingrain Equity and Inclusion in Workplace Culture

The Future of Innovation in Transportation

Mobility Redefined: Evolving Transportation Through Creative Innovation

The Silver Tsunami: Riding the Wave Toward the Workforce of The Future
While this year's WTS International Annual Conference will be virtual, Virginia is honored to be hosting!
Since the majority of the conference will be pre-recorded with live Q&A, the conference planning committee is looking for 10-15 volunteers to help with mostly behind the scene logistics and coordination for the recordings and participants both before the conference (April timeframe) and during the conference. 
For example, the programs committee will have about 4-5 different sessions in each of the 4 tracks, and each session will have between 2-4 speakers. A volunteer might be asked to coordinate with each of the panel members in that session to verify their availability to pre-record the panel in April, make sure they show up, and then work with them to be ready to go for the live Q&A during the conference. Similarly, for the evening receptions, the hospitality committee could use assistance to make sure the right people are where they need to be. The tours committee is also looking for assistance with planning and logistics for the pre-recorded tours and live Q&A.
If you're willing to help in some way, even if you are not attending the actual conference, please consider volunteering.
If you're interested, please complete this survey.
Learn More about the Conference
---
2020 Events
January:

Social at Blue Moon Taphouse

February:

Doug Wilson "More than just Tunnels" 

Image

December Blanket Making

March:

Smartmouth

Membership Event (CANCELED) 

July:

Virtual Meet & Greet with Scholarship Recipients 

September:

Border Collies Keep Migratory Birds at Bay for HRBT Expansion Project 

November:

WTS International Chapter Leadership Training

December:

Blanket Making for Charity

December:

WTS HRC Annual Reception
---
Image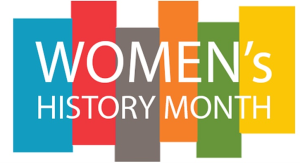 Spring 2021 Events
January: Annual Chapter Strategic Planning Meeting
March: Spring Membership Event - Women's History Month Virtual Trivia
Image

Thank you to our March Membership Event Sponsor Solstice Environmental! 
Image

Interested in sponsoring one of our next events? Contact our Corporate Sponsorship Committee.
---
Upcoming Events
Virginia Museum of Transportation Presentation with Christine Williams - Tuesday, April 27
-More information to come-