WTS-Boston Announces 2021 Scholarship Recipients
WTS-Boston congratulates our 2021 scholarship recipients! WTS-Boston awards scholarships to women pursuing careers in transportation through undergraduate and graduate programs. The winners below will be recognized at the WTS-Boston Annual Awards and Scholarship Celebration.
Tuesday, October 26, 2021
5:30 PM to 7:00 PM
Virtual via Zoom
Image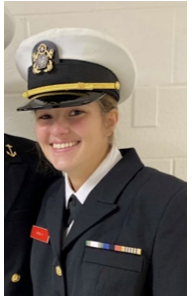 SHANNON ESTUS
WTS-Boston 2021 Jacquelyn R. Smith Memorial Undergraduate Scholarship
Shannon is currently enrolled as a junior at Maine Maritime Academy in the Marine Transportation Operations Program.  She is set to graduate in 2023 with a Bachelor of Science in Marine Transportation. She serves as a Student Ambassador for the Admissions Department and a member of Training Staff, as well as an active member of the Women on the Water Club. Outside of academics, Shannon enjoys the outdoors and hopes to spend several years sailing on trans-ocean marine vessels before pursuing her career as a harbor pilot.
Image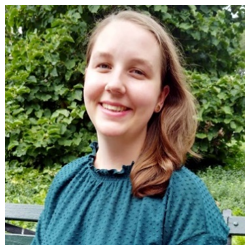 MARY GESCHWINDT
WTS-Boston 2021 Ann Hershfang Scholarship for Graduates
Mary is currently pursuing her Master's in urban planning from the Harvard Graduate School of Design. Prior to attending the GSD, Mary earned her B.S. Architecture from NJIT and practiced as a designer for a NYC-based architecture firm specializing in infrastructure and civic projects for several years. She is interested in transportation planning and implementation for cities at the human-scale and aims to focus on improving urban bicycle, pedestrian, and transit infrastructures throughout her career.
Image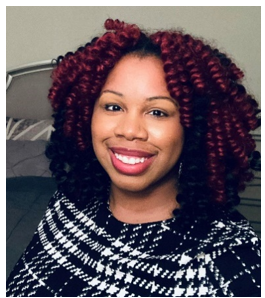 JASMINE MEADOWS 
WTS-Boston 2021 Mary Jane O'Meara Member Graduate Scholarship
Jasmine is currently pursuing a dual Master's Degree in Business Administration and Project Management from Elmhurst University, Elmhurst, Illinois. Over the course of her years of experience within the transportation industry, Jasmine has learned that she has a passion for project management, and aspires to become a Project Manager upon graduating.

Jasmine joined WTS in 2018, getting her start as an Emerging Professional, and then continuing to progress within the organization as a co-chair for the Membership Committee. Since joining WTS, Jasmine has been able to gain an inclusive perspective of the transportation industry, while also stepping out of her comfort zone to focus on professional development opportunities. This was exhibited when she participated in the WTS-Boston Transportation YOU Annual Summit, as well as being a panelist speaker for the 'Parenting during the Pandemic' event. Jasmine continues to share an immense enthusiasm for WTS, and is excited about the continued opportunities for growth and development.