Spotlight: 2022 Employer of the Year Hensel Phelps
Image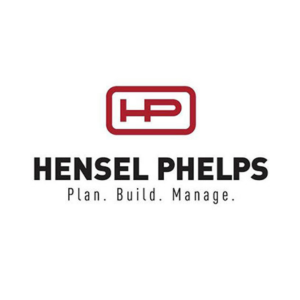 This year's Employer of the Year winner, Hensel Phelps, is committed to embracing diversity in its projects.  Tashi Hebel, spoke with us about the company's commitment to supporting women in the construction and transportation industries.
How did you hear about WTS and know you wanted to get involved?
Hensel Phelps sponsored the WTS Member Appreciation Mixer in 2019 after winning a job with Valley Metro. That event is where I met April Trevett and she introduced me to the organization. I attended a couple more events after that, and they really exemplified the diversity in the transportation industry. It really opened my eyes, as well as the other women within Hensel Phelps' eyes, that there is a support system out there for us and great networking opportunities we needed to get involved with, that's not solely for construction.
Image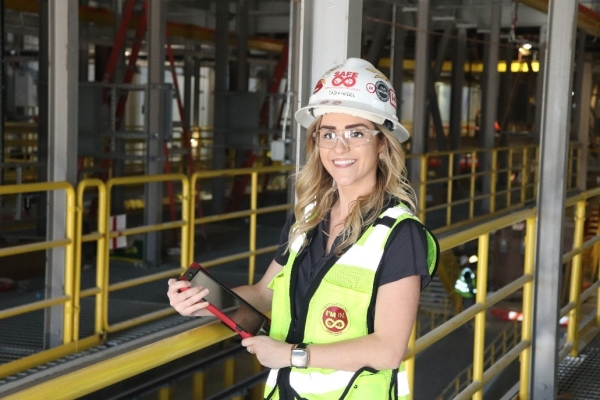 In an industry known for being male dominated, how does Hensel Phelps make women feel welcome and want to stay?
Our company is divided up into districts, fundamentally helping make smaller groups within a large company. We then go a step further, having a W-Net in each district. W-Net is a women's network which provides a space for the females within Hensel Phelps to have a support system. W-Net allows for flexibility in the objectives and needs of each group. We focus on having our diverse employees out on the forefront of recruiting. One example is ensuring there are opportunities for involvement in outreach and networking events. We recruit from schools all over the country, but work directly with schools in the area, so that students can connect with our employees from events to mentorship to employment. We found that if we create that relationship early on, it helps the students feel comfortable here as interns and beyond. It assures them that there's a place for them here. One of my mentor's is a female Project Manager, Julia Staten, who was highlighted in the Phoenix Business Journal's Top40 Under 40. She's very accomplished and heavily involved in the community. She strives to make Hensel Phelps as welcoming as possible. One of her priorities is making our company vision and goals known, so that the industry knows our brand, knows what we stand for.
Image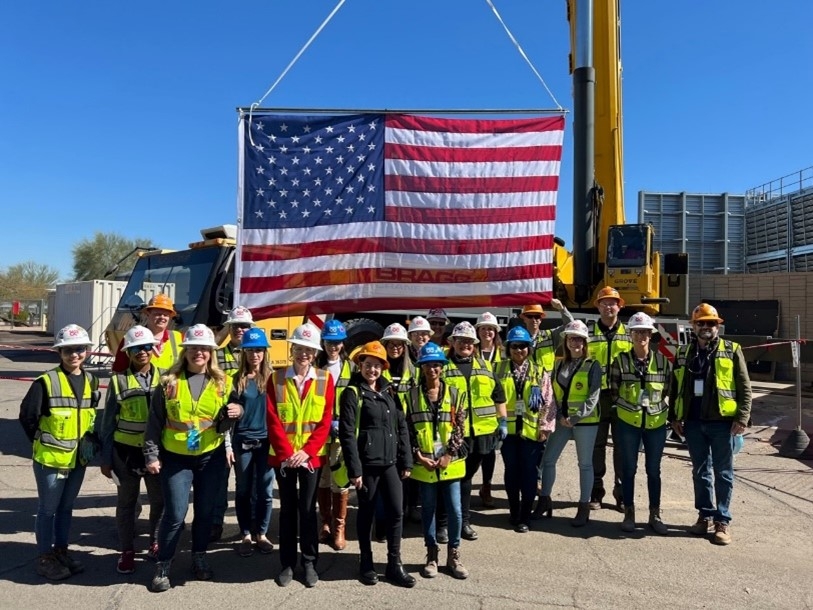 In terms of making females want to stay, I would say in general I have so much pride in bringing more women to the company. I take pride in helping the company be more diverse, it makes you want to stay and continue making a difference, being that difference. Hensel Phelps strives in growing from within. For the most part, we all started as a field engineer and have worked our way through all the positions. It helps you know what your colleagues are going through because you have gone through it yourself.
Hensel Phelps is known for your training program, could you tell me a little bit about the program?
Image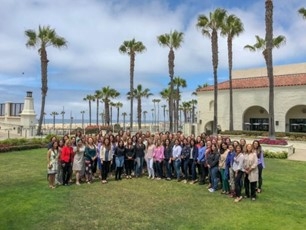 The goal is that you get to experience every role, and the challenges that come with it. In general, you start as a Field Engineer or Office engineer. Then, throughout your career, you will get to be in both the field and office to develop a well-rounded foundation. This also allows you to understand the impacts you can make in different stages and why things may happen. Ultimately giving you as much exposure as possible to help you understand where you want to take your career in the long term.,  
We have a lot of trainings. I think there's fifty-five trainings for each role within the industry, in our online portal alone. You can create a Development Path and then track your progress. It holds you accountable to learning what you need fundamentally for your role, but also your own personal goals. Allowing you to continue growing and learning even after the basic training. We also have a training program for soft skills, because these are just as important to having success for our teams and company. For example, in W-Net, we are doing a Leadership & Personal Development series as the focus for this year. Prior to COVID, we paired with our SoCal group for a networking & developmental event. It was great to meet and interact with the other fifty or so young professional females our company had at the time.
What benefit has your company gotten out of supporting WTS?
Exposure. A couple women, from Hensel Phelps, and I went to a WTS event last year. We felt very welcomed and quickly found commonality. This organization reminded us that we are not alone and that there's strength in numbers. WTS allows us to get not only people exposure, but new ways to learn and grow. The transportation industry is huge and faced very similar/relatable challenges. My network and outlook have grown beyond my focused discipline, with WTS. This opened the door to different opportunities, ways to get involved and make a difference, that I would have missed out on, without WTS.
Here at WTS, one of our favorite things to do is spotlight incredible women. This award is a bit different in that it recognizes your company, not just one individual. I know you could share many stories and spotlight many of the women at Hensel Phelps, but is there someone you would like to send a shoutout to?
Image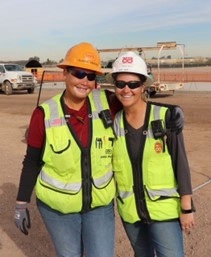 I would like to recognize one of my coworkers, Madison Christian. She has recently been put into the Superintendent role. A lot of the challenges that come with this role typically stem from going back out in the field after being conditioned to an office environment. Two very different environments, different personalities, and different responsibilities. The transition can be tough for some, but she has soared beyond expectation and makes it look easy. Her mentees have gone out of their way to tell me that she's always making them feel welcome, never invalidates them, and never makes them feel like they cannot do something. She embodies positive reinforcement to help her face challenges head on. She might not know the answer to everything that comes her way, but her response is always, "I don't know as of now, but let me find out, and get back to you." She has been thriving in her role and I am so proud of her.
I think its people like Madison who are setting an example. She is proving to others that you can do it, no matter what the "norm" may be.