South Florida Chapter Sponsor Spotlight: eSciences
Sponsor Spotlight: eSciences
Sponsorship Level: Platinum
Image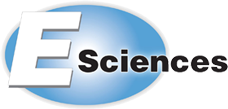 E Sciences, Incorporated provides a full range of environmental and ecological services to support the transportation design process. Our staff has worked on numerous corridor Project Development and Environment (PD&E) studies as well as provided design support for roadway widening, resurfacing projects and new highways, bridges and interchanges. We understand the process from conceptual study through construction completion, and our experience enables us to view projects from an engineering and environmental perspective.
Our PD&E and Efficient Transportation Decision Making (ETDM) experience covers everything from lower-level actions such as categorical exclusions to extremely complex environmental impact statements. We provide wetland impact analyses, wildlife and habitat analyses, and threatened and endangered species surveys. Our personnel routinely perform wetland delineations using the Florida unified and the federal delineation methods. Photointerpretations of color-infrared (CIR) and true color aerials, vegetation and land use cover mapping, geographic information systems (GIS), and GPS services greatly enhance our efficiency.
We have provided PD&E study and design support for projects ranging from local roads to interstate highways. Our clients include city and county governments, private developers and the Florida Department of Transportation (FDOT). We have successfully completed projects in FDOT Districts One, Three, Four, Five and Six, and the Turnpike Enterprise. We also hold continuing environmental services contracts with FDOT Districts One, Four and Five.
E Sciences has also built positive working relationships with regulatory agencies such as the U.S. Army Corps of Engineers; the Florida Department of Environmental Protection; the St. Johns River, South Florida and Southwest Florida Water Management Districts; and the United States Coast Guard. We provide close coordination with agency staff throughout the design and permitting process.
For more information please visit our website at www.esciencesinc.com or contact us at our Orlando office (407) 481-9006, Fort Lauderdale office (954) 484-8500, DeLand office (386) 734-1950; or Miami office (786) 517-2632.