SHIPPING IS INCLUDED: Supply Chain Dynamics & Impacts on Transportation
Image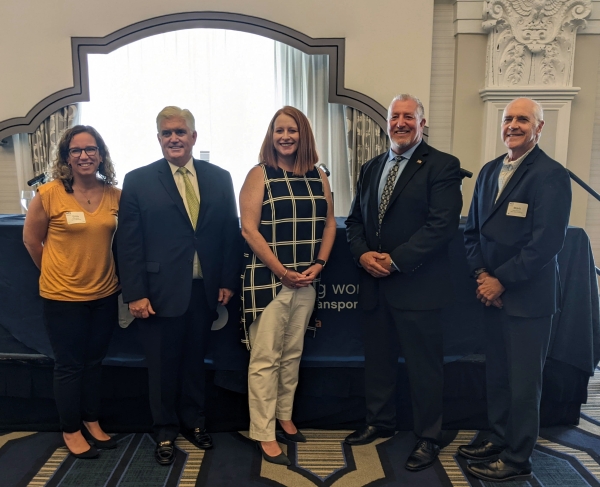 On Thursday, July 14th, 2022, we met for our first IN-PERSON PROGRAM since COVID-19 hit! Our panel of speakers from various public sector organizations did not disappoint!
Held at the The Notary Hotel across from City Hall, the panel of professionals discussed a range of topics including wish lists for infrastructure improvements, emerging technologies, how the consultant world can help agencies perform better, and the age-old topic of workforce development - among many others.
Pictured from left to right is WTS Philadelphia President, Erica Antoine (Burns Engineering Railroad & Transit Project Manager) and our fantastic panel: Sean Mahoney, PhilaPort Director of Marketing; Jennie Louwerse, PennDOT Deputy Secretary for Multimodal Transportation; Brian Gorton, Conrail President & COO; and Mark Capofari, Penn State University Supply Chain Instructor.
Click here to see photos from the event!