President's Message - February 2021
February 19, 2020
Image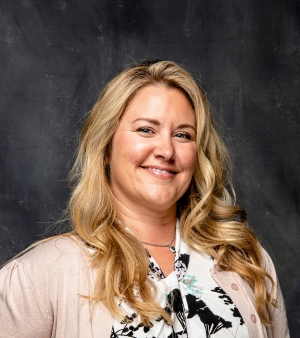 ---
By Erin Courtney,
WTS-Maine President
As I started to write this, I realized that last week marks one year since I officially became WTS-Maine Chapter President.  When I reflect on what the Chapter has accomplished over the course of the past year, it really is impressive, regardless of the pandemic.

We were lucky enough to squeak in one wonderful in-person event in February (thank you Past Presidents for hosting) before COVID-19 hit in March. The unforeseen challenges of the pandemic did not hold us back.  We were swift, we were resilient, and we adapted in order to make the most of what the chapter offered its members during this time.

Early on, we partnered with GPCOG to host a timely event on improving ZOOM skills, and towards the end of the year we offered a Principled Negotiation training held over the course of two-half days.  We had a handful of virtual happy hours filled with great breakout sessions so members could have opportunities to still "see" one another, and we even managed to have a few outdoor in-person events--including our annual summer planning session--and a fantastic walking tour of the newly installed Bus Shelter Art in downtown Portland.  We celebrated the holidays together virtually – playing our own version of holiday bingo and running around our houses to gather items for a team scavenger hunt – all with our drink bombs in hand.

In 2020, WTS launched a new Association Management System (AMS) platform and rolled out its new branding for International and Chapters alike. Thus, there was new software to learn, new reports to understand, and updates needed to conform with the new branding.  Our Chapter Leaders dove in to learn the system and procure newly branded swag that we are ready to show off when in-person events take place again!  Our chapter was one of the first to begin using the new system for event registration.  With the new system in place, we are now able to take payments online, thus simplifying the registration process for events.

2020 also brought growth to our Scholarship program.  For the first time, we offered a third scholarship – awarding a total of $5,000 annually.  We also reviewed our application process to ensure our scholarships promote diversity.  As a result, we have updated our application requirements to be more inclusive and made the decision to reserve one scholarship each year for a student who is Black, Indigenous, or Person of Color (BIPOC). I am so proud of our Chapter Leaders for the hard work that went into this.

While we have heard so much about 2020 being a lemon of a year, I really think that if people look back and reflect on their achievements, they will be surprised.  It might not have been easy, and it certainly was not ideal, but last year was by no means a lemon of a year for WTS-Maine; the resilience of our chapter leaders coupled with the devotion of our members made for plenty of lemonade in 2020.

I am hopeful that 2021 will bring us back to seeing each other in person again soon, but my goal will remain the same this year despite how we might interact:  I want to strive to "bring the good" forward – celebrate our members' accomplishments, recognize our sponsors, and find more opportunities to bring our members together in meaningful ways.  So if you are a member (or you know a member who deserves recognition), please share with us these accomplishments – and be on the lookout for profiles on each of our sponsors in the coming weeks and months. As for other member opportunities, we have some great ideas in the works that we will share soon enough – and we've got a great recipe for lemonade in 2021 if we need it.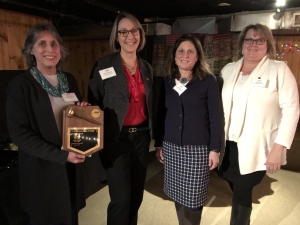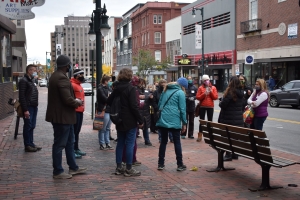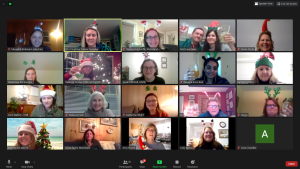 ---



CELEBRATING MEMBER ACCOMPLISHMENTS



Ania Chandler
Congratulations on passing the PE Exam!
Image

Ania passed her PE exam in the Fall of 2020 and we are all so very proud of her.

Congratulations Ania and thank you for all you do for our Chapter!
Ania Chandler is a Transportation Engineer at VHB. She graduated from Johns Hopkins University with a BS in environmental engineering in 2015 and worked for a couple years in that field after graduating. In 2017, Ania moved back to Maine and started working at VHB doing multimodal projects. During her interview with VHB, Ania met Mackenzie Bowe who is now the current Vice President of the Maine chapter but was then the chair of TransportationYou. In less than a minute Ania was sold on WTS and TransportationYou and is now the proud successor to the TransportationYou chair position with co-worker Cece Walton. Ania is excited for everything 2021 has to bring for transportation and WTS!
A GREAT BIG THANK YOU TO OUR CORPORATE SPONSORS!


 
Image