Letter from the Executive Director: A Year in Review
Image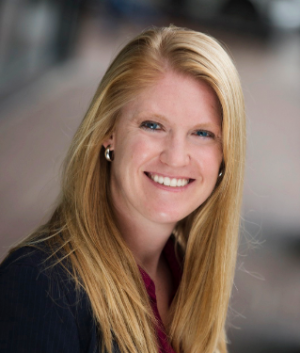 Dear WTS Community,
October marked one year as your Executive Director. If the saying "Time flies when you're having fun," is true, then this year has been my most fun yet!  During this time, I have met countless members, chapter leaders, and industry stakeholders.
After a year of listening, the power of WTS' intangible qualities has made the deepest impression on me. The hallmark WTS traits of connection, mutual-support, and excellence has established us as a respected institution in the transportation industry.
The work of both leadership at the International and chapter level has made that possible. Our dedicated group of volunteers are pushing the vision of WTS forward by hosting high-caliber events, offering meaningful mentor opportunities, and attracting the next generation of women through Chapter Transportation YOU programs.
Something that has been on my mind this year has been both the evolution and revolution required for great things to happen. A chapter's 45th anniversary celebration, a glass ceiling report, or even the first step taken by an all-female spacewalk, are preceded by countless hours and immeasurable effort.
This industry is no stranger to years of groundwork and the spark of the grand unveiling, and I want to take some time to highlight the groundwork laid by WTS headquarters as we continue to evolve:
WTS International Staff
A priority of my first year has been in developing a team that is experienced in association and nonprofit management, with diverse skillsets and experiences to help lead the organization into the future. We are supporting the initiatives of the WTS strategic growth plan by aligning our staffing resources with those priorities. I am extremely proud of the team, and I look forward to you collaborating with them.
Communications and Transparency
We have increased our two-way communications with our members and chapter leaders by scheduling check-in calls with 60+ chapters, hosting webinars on internal processes, implementing chapter feedback through surveying, and improving our reporting processes. April Rai, Director, External Affairs- Membership & Chapter Relations, has led this effort with the assistance of MeKayla Washington, Coordinator- Chapter Relations.
Strategic improvements to online content were implemented to better reflect what matters to members as seen on social media, TranShorts, and on our website, led by Haley Diamond, Manger, Communications & Programs with assistance from Katie Galbo, Engagement Specialist, Digital Design & Data Analytics.
Programs & Member Benefits
Our members will have a more customized experience with WTS through software updates, revitalized membership portal, personalized content, and staff support, led by Keith Wells, Manager, Membership.
The conference this year in Boston was marked by record attendance and until May 2020, I can officially say, was the best WTS Annual Conference I have attended! The Signature Leadership Training has been redesigned to meet the modern needs of industry professionals and we are headed into my second Chapter Leader Training with over 150 chapter leaders attending in Denver. Our events are continually improved by Shelby Blashford, Engagement Specialist, Meetings & Events, who is driven by growth and surpassing attendee expectations.
WTS Foundation
We welcomed a new class of Transportation YOU mentors and mentees to Washington, DC this year for our annual D.C. Summit for four-days of transportation themed tours, activities, and discussions.  Through the Foundation, WTS and our Chapters have awarded over $459,000 in scholarships this year alone.  Additionally, the Foundation helped inspire a Mineta Transportation Institute report on Attracting and Retaining Women in the Transportation Industry.
These are just a few highlights of a busy but productive year. As far as revolutions are concerned, we are excited to be launching a refreshed WTS brand in late Q1 of 2020, which will coincide with the launch of a new member database, revamped member portal, and new website.
In just under 6 months, WTS will look a little different than we do today, and our new systems will allow us to operate differently and better than we do today, but the heart of what we do will remain the same.  I am proud to serve as your Executive Director, and I, along with my team, are honored to represent the women and men that are advancing the transportation industry.
Respectfully yours,
Sara Stickler