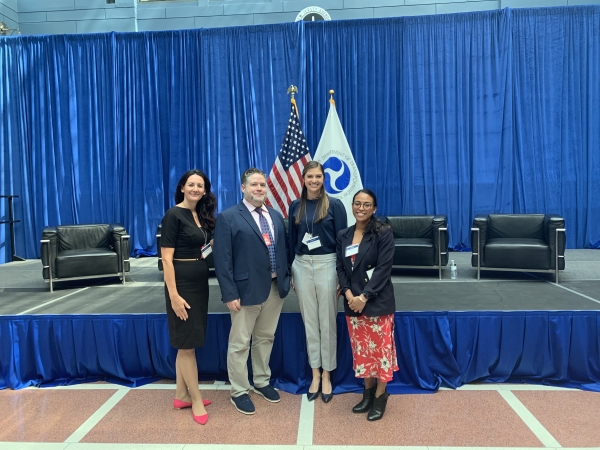 Advancing Equity in Infrastructure
By Athena Ullah, Chief of Staff, STV 
 
Today, more than ever, it is important that we leverage our diversity of experiences to deliver the most inclusive and equitable transportation solutions possible.
To do this, leaders must work to steer the industry in the right direction by taking action that is both bold and measured. Firms can lead by joining larger initiatives, like the Equity in Infrastructure Project or contributing to the efforts of the Justice 40 initiative to advance equity in our infrastructure projects. Social equity encourages a totality of perspectives with the end goal of inclusive placemaking. As we are designing infrastructure for the next century, we can think about bolstering the communities we serve by:
Creating greater opportunities for historically underutilized businesses (HUBs) to contribute to what we build and reducing their barriers to participation.

Streamlining administrative processes that can be obstacles for HUBs.

Supporting policy reforms that help reduce the racial wealth gap.

Educating peers about the importance of equity in infrastructure.
STV stands ready to advance the role of small and disadvantaged businesses in rebuilding, maintaining and creating the roads, bridges, ports and transportation systems of tomorrow. Our team was proud to join U.S. Department of Transportation Sec. Pete Buttigieg and national leaders at the recent USDOT Business Forum 2022 to help connect and promote historically underutilized businesses participating in infrastructure projects to benefit our communities.
The mark of strong leadership is "acta non verba" – actions not words.