Image

Image

ARE YOU PREPARED FOR THE FUTURE OF TRANSPORTATION?
The Transportation Industry is experiencing technological advances, and innovation, while adapting to these challenging times. Are you staying informed on the latest trends in technology, policy, and implementation shaping the future of transportation?

Register today for the 2nd Annual WTS Online Learning Series, to learn from industry experts on what is trending and how to adapt to an everchanging landscape. 
The series will run every Wednesday between September 8 and October 6
from 2:30PM - 4:00PM ET.
WTS Entrepreneurship 3-Part Webinar Series
Image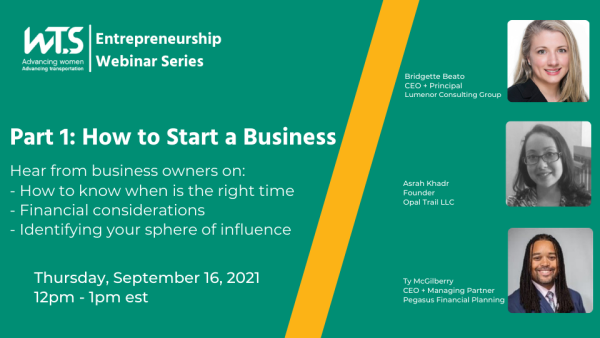 The WTS Entrepreneurship Committee will be offering a 3-part webinar series! Business owners will discuss "How to Start a Business" for part 1 on Thursday, September 16th from 12:00PM - 1:00PM ET.

Register here!
Virtual Career Fair
Image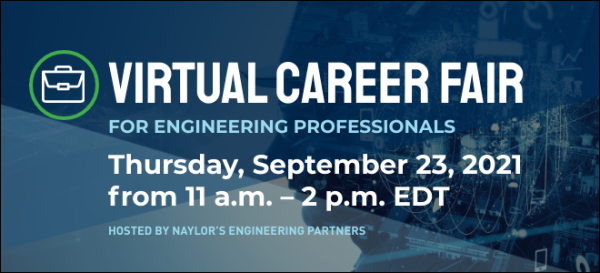 September 23, 2021 from 11:00AM - 2:00PM, join us for the Virtual Career Fair hosted by WTS International in partnership with the Engineering & Science Career Network to take you career to the next level! The event is geared towards both job seekers and employers.

Register here.
2021 Chapter Leadership Development
Image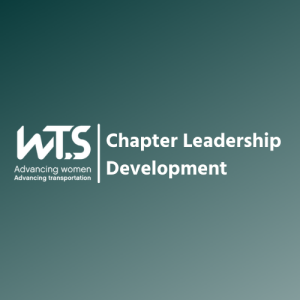 November 18 - 19, 2021, join us this fall for Chapter Leadership Development! This virtual program will focus on professional development for WTS chapter leaders with sessions on: Understanding Roles and Responsibilities of Board Members + Succession Planning, Best Practices in Event Planning + Hotel Contract Negotiation, Herding Cats: Working within All Volunteer Organizations, Burn Out: How to Prevent and What to do When it Comes and so much more!

Registration will open in September 2021!

Learn more here.
Image

Honorable Jennifer Homendy confirmed as the 15th Chairman of the National Transportation Safety Board (NTSB)

Tanya Adams elected as the 2021-23 Chair of the National Board of Directors for WTS MOU Partner, the Conference of Minority Transportation Officials (COMTO)
 
Image

U.S. Department of Transportation Announced $38 Million Funding Opportunity for Passenger Ferries & Facilities
FTA

U.S. Department of Transportation Proposes Improved Fuel Economy Standards for MY 2024-2026 Passenger Cars and Light Trucks
NHTSA 
 
100 Percent of Applicable Transit Agencies and States Now Have Public Transportation Agency Safety Plans
FTA
Thank you to our Strategic and Trailblazer Partners
View all WTS Corporate Partners here.