2022 WTS-IE Woman of the Year Award: Erin Rogers
Image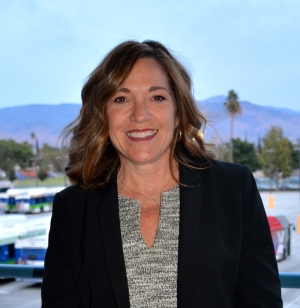 Erin Rogers is the CEO General Manager for Omnitrans in San Bernardino, California. Erin was appointed the CEO/General Manager in July 2020, after serving for two years as the agency's Deputy General Manager. Erin has been working in the transit industry for nearly 30 years, with time spent in both the public and private sectors.

Erin previously held a Regional Vice President position for MV Transportation and spent 16 years at the Orange County Transportation Authority (OCTA), among them ten years as Assistant General Manager.

As Omnitrans' leader, Erin focuses on people, both employees and customers, on ensuring a strong safety culture, smart use of technology, and ensuring efficient, cost-effective, customer-centered transit service delivery.

Erin is the President of the American Bus Benchmarking Group, a member of the California Transit Association Executive Committee, and serves as the Secretary of the American Public Transportation Association CEO Committee. A native of Syracuse, New York, Erin is a graduate of the State University of New York, Geneseo. She is committed to industry education and development and is a graduate of the Eno Center for Transportation's Executive Seminar and the American Public Transportation Association's Leadership APTA program. Erin also has been an active participant in the Women's Transportation Seminar by presenting for Inland Empire Chapter events.