2022 Recognition Awards Winners
We are excited to announce the 2022 WTS Central Virginia award winners! These individuals and organizations have demonstrated dedication to supporting projects and programs that advance the role of women, equal opportunity and equal representation in transportation in Central Virginia.
Woman of the Year
Cathy McGhee, Virginia Department of Transportation
Image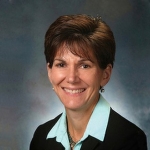 Cathy McGhee is trailblazer for the transportation industry in Virginia.  Through her work at the Virginia Center for Transportation Innovation and Research, the Virginia Office of the Secretary of Transportation, and most recently in her role as Deputy Commissioner of the Virginia Department of Transportation, Cathy has proven to be a solution-oriented and innovative leader. Additionally, she contributes to the industry by acting as a mentor and role model to those around her. Congratulations, Cathy!
---
Member of the Year
Sadie Pope, Timmons Group
Image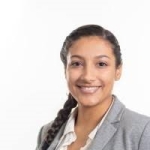 Sadie Pope, a project engineer at Timmons Group, is being recognized as member of the year for her unwavering commitment to the WTS Central Virginia Chapter.  Sadie has served as the Chapter's Secretary and Communications Chair, her organizational skills and professionalism helped strengthen our chapter's operations and outreach. Her work was instrumental in maintaining our gold ranking in the WTS International circle of excellence.  Thank you for all of your hard work, Sadie!
---
Rosa Parks Diversity Leadership Award
Timmons Group
Image

Timmons Group has shown a dedication to fostering a positive work culture that values the diversity of their employees through inclusive representation.  In addition, Timmons actively works with minority-based organizations to promote equal opportunity in recruitment.
---
Employer of the Year
StreetLight Data
Image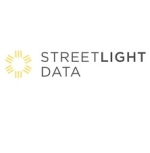 StreetLight Data, a woman founded company, strives to create an uplifting community of inclusion and innovation.  This has been demonstrated by StreetLight's sponsorship of employee's WTS membership and their role in the 2021 WTS International Conference. StreetLight Data is committed to uplifting women in the transportation space through inclusive employment, internships, professional development, and mentorships.
---
Innovative Transportation Solution
Transportation Navigator, Virginia Department of Rail and Public Transportation
Image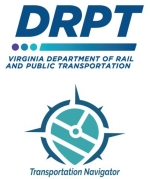 Transportation Navigator is a free, one-click tool that provides comprehensive information about publicly available transportation service in the Commonwealth of Virginia. This project was launched by the Virginia Department of Rail and Public Transportation through partnership with Michael Baker International, Kimley-Horn, Trillium, and Virginia Navigator.