2020 Chapter Circle of Excellence Winners Announced
The Chapter Circle of Excellence Awards honors outstanding WTS Chapters. WTS International has been recognizing WTS Chapters achievements since 2014.
The criteria for earning an award includes achieving benchmarks in membership recruitment and retention, operations, communications and events, and professional development programs. Updated criteria now consider chapter size, compliance and usage of WTS International systems.
These chapters are recognized in earning gold, silver, and bronze levels. This year, each chapter received recognition. Congratulations to all WTS Chapter Circle of Excellence Award Winners!
Image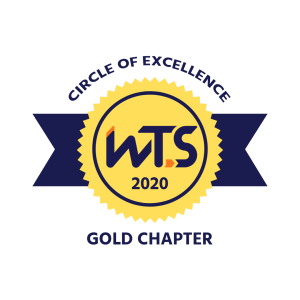 2020 Gold Winners
Atlanta
Baltimore
Boston
Central Florida
Central Pennsylvania
Central Virginia
Greater Chicago
Colorado
Greater Indianapolis
Greater New York
Heart of Texas
Houston
Kansas City
Maine
Michigan
Minnesota
NC Triangle
Northeast Ohio
Northern Utah
Orange County
Philadelphia
Pittsburgh
Puget Sound/ Seattle
Sacramento
San Antonio
San Diego
San Francisco
Southwest Idaho
Washington, D.C.
Image
2020 Silver Winners
Columbus
Connecticut
Dallas/ Ft. Worth
Florida's Capital Area
Hampton Roads
Los Angeles
Metro Phoenix
Northeast Florida
Oklahoma
Portland/ Oregon
Rhode Island
South Florida
Southwest Ohio
Spokane/ Coeur d'Alene
St. Louis
Tampa Bay
Toronto
Tucson
Vermont
Western North Carolina
Wisconsin
Image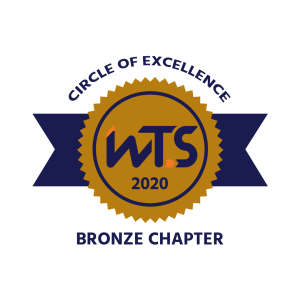 2020 Bronze Winners
Arkansas
Charlotte Metro
Greater Baton Rouge
Hawaii
Inland Empire
Iowa
Middle Tennessee
Nevada
New Orleans
South Carolina
 
Congratulations to all WTS Chapter Circle of Excellence Award Winners!