2020-2021 South Florida Chapter Sponsor Spotlight: Tindale Oliver
Sponsor Spotlight: Tindale Oliver
Sponsorship Level: Silver
Image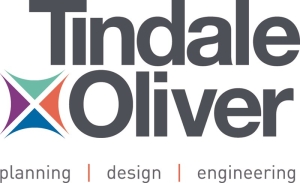 Founded in 1989, and established as an S-Corporation in the State of Florida, Tindale Oliver has developed a reputation as a leader in providing quality, innovative planning and engineering services to its public and private sector clients. The founders and subsequent leaders of the firm come from public sector backgrounds that translate to a practical understanding of issues that government officials face in planning, designing, financing, and implementing projects and policies. The firm's major business activities involve four primary solution areas:
> Transportation
> Transit
> Community Planning & Design
> Public Finance
Tindale Oliver has grown from a firm of 3 employees in 1989 to 100+ employees in 2019, with staff certifications including professional engineers, certified planners, LEED and GIS professionals, and accessibility inspectors, among others, as well as numerous planners, economists, and GIS analysts. Tindale Oliver has staff located throughout Florida (Bartow, Fort Lauderdale, Jacksonville, Miami, Naples, Tampa ), Maryland (Baltimore), Washington (Seattle), and has supported clients in 12 states, the District of Columbia, and Puerto Rico.
To learn more please visit https://www.tindaleoliver.com