Image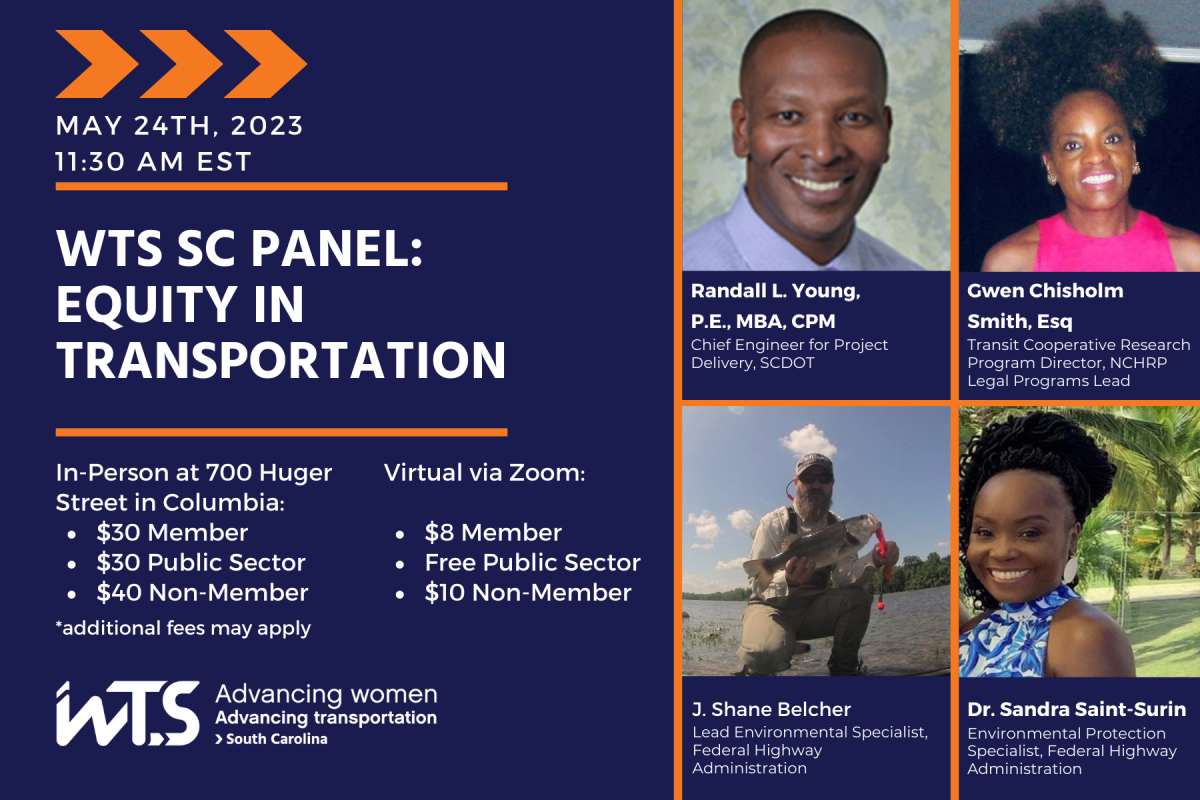 The WTS SC Chapter ED&I Committee is hosting a panel discussion/workshop on "Equity in Transportation." The panel features speakers representing both the Federal and State public sectors to discuss their respective organizations initiatives to consider equity in their planning and delivery of transportation services/projects.
Panelists:
Randall Young, PE, MBA, CPM, SCDOT Chief Engineer for Project Delivery

Gwen Chisolm-Smith, Esq., Transportation Research Board Cooperative Research Programs

Sandra Saint-Surin, FHWA - SC Division Environmental Protection Specialist

J. Shane Belcher, FHWA - SC Division Lead Environmental Specialist
Come to hear what these leaders have to say about how equity is being implemented within their organization as they share best practices, challenges, and opportunities.
Lunch will be provided at the in-person event.  For virtual attendees, a zoom link will be provided the day of the event to access the virtual meeting.  Register now to reserve your seat at this event!
Members:  $30 in person, $8 virtual
Public Sector/Students:  $30 in person, Virtual attendance is FREE
Non-Members:  $40 in person, $10 virtual
Note:  Corporate Sponsors may utilize their free program tickets for this event using the sponsor promo code provided.  If you do not remember your code or need additional information on the number of tickets available, please contact Petrina.Butler@mbakerintl.com .