Image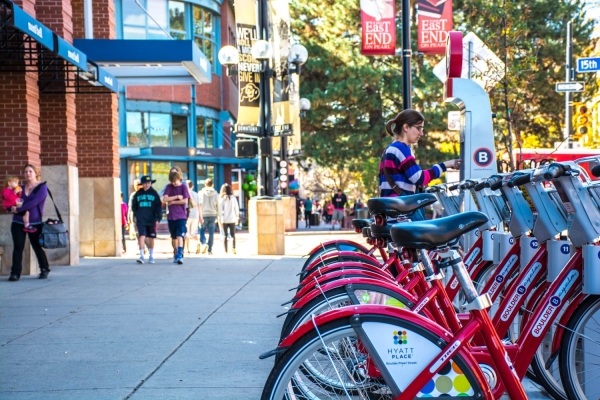 Boulder's Transportation and Mobility Department is dedicated to building a people-first transportation system where everyone of all mobility levels can get where they need to go safely and efficiently. Join us on a bike tour around the city to learn about a few of the bike/ped projects the city worked on. Bring your own bike or rent an ebike from Bcycle. Also bring your own helmet if you are planning on renting an ebike with BCycle.
When: Thursday, September 22nd, 3:30 - 6 pm
Where: meet us at the BCycle station right by Penfield Tate II Municipal building (1777 Broadway). The group will take off by 3:40 pm.
We will end our ride at Avanti's in downtown Boulder at 5 pm for appetizers/food.
Price: free!
Ticket purchase includes: snacks, appetizers
Thank you to RS&H for being a sponsor for this event!
This in-person event is subject to state and local COVID-19 protocols. Registrants will be notified ahead of time if any details change.