WTS-Boston's Professional Development Committee invites you to join a virtual Negotiation & Compensation Workshop by The Thoughtful Co. (link to website: https://www.thethoughtfulco.net/) on Tuesday, July 19 from 6-7pm. 
Image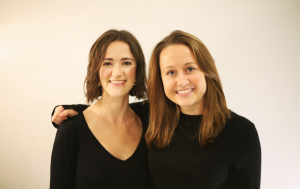 This workshop will help you understand your full compensation package, and empower you to confidently negotiate for the compensation you deserve. Led by Jillian Climie, who has spent her career in compensation, it will teach you how compensation decisions are made within employers and what you should be thinking about before you enter a negotiation. Key takeaways from this workshop include:

• Understanding your full compensation package (beyond base salary), and what components may be negotiable
• How to think strategically about your compensation over the long-term
• What biases women face in negotiations, and how to overcome them
• How to negotiate in a powerful, positive way
• Knowing your non-negotiables and risk/reward profile
• How to articulate your strengths
This workshop will include a presentation by the Thoughtful Co., breakout rooms to have meaningful discussion, and a question and answer session.
The Thoughtful Co. supports women in understanding and negotiating their compensation, and advises employers on policies to improve gender equity in the workplace.  It was founded by Jillian Climie and Sophie Warwick. 
 
Jillian has spent her career advising individuals and leading teams in executive compensation and corporate governance, both as a consultant, and in-house at two global retailers. Most recently at Lululemon, she led the global equity compensation and executive compensation programs. After taking a pause, she realized she wanted more of three things in her professional life: thoroughness, passion and freedom. She Co-Founded The Thoughtful Co. so she can leverage her niche and technical experience, coupled with her passion for gender equity, to empower women to get paid what they deserve.
Sophie has spent her career in structural engineering consulting where she designs multi-use and residential buildings, from early conception to project completion. In 2018, she Co-Founded Women in Consulting Engineering (WCE), a non-profit organization to support and empower women in engineering. At The Thoughtful Co., she specializes in developing in-house gender equity policies and chairing Employee Resource Groups and advocacy groups. Additionally, she uses her data analysis expertise from her engineering background to define targets and track growth and retention.
Find the Thoughtful Co on Instagram (https://www.instagram.com/thethoughtful.co/) and LinkedIn (https://www.linkedin.com/company/the-thoughtful-co).