WTS-Boston December Luncheon Seminar and Annual Meeting
Please join WTS-Boston on for an IN-PERSON Luncheon Seminar and Annual Meeting.  This Annual Meeting will include the announcement of WTS-Boston Leadership for 2023.
Our luncheon keynote speaker is Monica Tibbits-Nutt, Executive Director, 128 Business Council. Monica will provide a response to the question of "What do we want the future of transportation in MA to look like?". 
Anne Aylward, the previous luncheon keynote speaker, was called to DC for a meeting with the Secretary of Transportation and regretfully is no longer able to participate in our December Luncheon and Annual Meeting.
Monica G. Tibbits-Nutt, AICP, LEED AP BD+C is the Executive Director of the 128 Business Council. Monica also recently completed her tenure on the Massachusetts Department of Transportation (MassDOT) Board of Directors and as the Vice-Chair of the Fiscal Management and Control Board that oversaw the MBTA from 2015-2021.
Image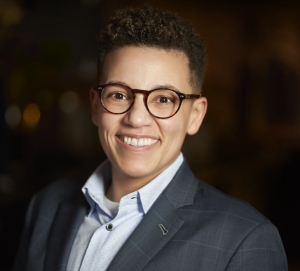 Working in regional planning and transportation, Monica's areas of specialty are transportation planning, urban design, and transit equity. In both her work and research, Monica is particularly interested in capitalizing upon every opportunity to better educate transportation stakeholders and the public about all aspects of the planning process. As part of this focus on education, she serves as the Vice President of the non-profit Youth Engagement Planning (YEP!), which brings urban planning and community advocacy into K-12 environments. Monica also commits a significant portion of her time to mentorship through her roles as a member of the Board of Advisors to The Rappaport Institute for Greater Boston, and, less officially, by making herself available to the students and young professionals she has met through guest lecturing and through her membership in the American Planning Association, the Transportation Research Board, and other professional associations. Monica serves on the Board of Directors of WTS International and the WTS Foundation, which seeks to create a more inclusive and equitable transportation industry and provides scholarships to female-identifying professionals and students, respectively; and on the Board of Trustees of TransitCenter, which works to support, inform, connect and fund civic and public leaders working to truly make transit better.
Monica is an active member of the research community. Her publications include "Technology for All: How Equity, Access, and Affordability Must Feature in Next-Generation Vehicle Policy" (TR News, May-June 2019), "A Road To Somewhere" (Architecture Boston, Spring 2017), and "What Intersectional Equality Really Looks Like" (Equal Pay Massachusetts, July 31, 2017). She is also a frequent speaker at public forums, conferences and educational institutions locally, nationally and internationally. She is a gubernatorial appointee to and current Vice President of the Board of the Metropolitan Area Planning Council (MAPC), and formerly served as Vice-Chair of the Regional Transportation Advisory Council (RTAC). She is an active member of the American Institute of Certified Planners and a LEED Accredited Professional in Building Design & Construction with the U.S. Green Building Council. 
Her past work experience includes public sector transit planning at both the MBTA Advisory Board and as Executive Director of TransitWorks. In addition, Monica has worked in regional planning and development for the Mid-Ohio Regional Planning Commission (MORPC), the City of Columbus Planning and Development office, and the Greater Linden Development Corporation. She received a Masters of City and Regional Planning from the Ohio State University in Columbus and a Bachelor of Science in Political Science and Sociology from the University of Southern Indiana.
Note: Mask use at this event is optional for fully vaccinated and boosted attendees. Out of concern and respect for immune-compromised individuals, unvaccinated attendees are urged to wear masks. The CDC recommends wearing a mask at a COVID-19 Community Level of High. However, at all levels, people can wear a mask based on personal preference, informed by personal level of risk. We ask that people with symptoms, a positive test, or exposure to someone with COVID-19 to refrain from attending the event.
The event will be hosted upstairs in the UMass Club. As needed, please allow ample extra time for parking and registration at the venue.