WTS Philadelphia

presents
Elevating the Airport Guest Experience
Image

Airports are no longer just places for passengers to access flights. Passengers' expectations of the airport experience have grown and changed significantly in the last decade, and continue to evolve alongside broader national and global trends.

This shift has spurred airports, traditionally structured solely around safe and efficient transportation operations, to expand the focus into a new realm: hospitality. Across the world, airports are rethinking and redesigning facilities, business practices, and staffing with an eye toward the guest experience.

Learn how the Division of Aviation developed its strategic vision for a holistic guest-centric approach and worked with major airport stakeholders to build the collaborative infrastructure to achieve it.
Presenters:
Image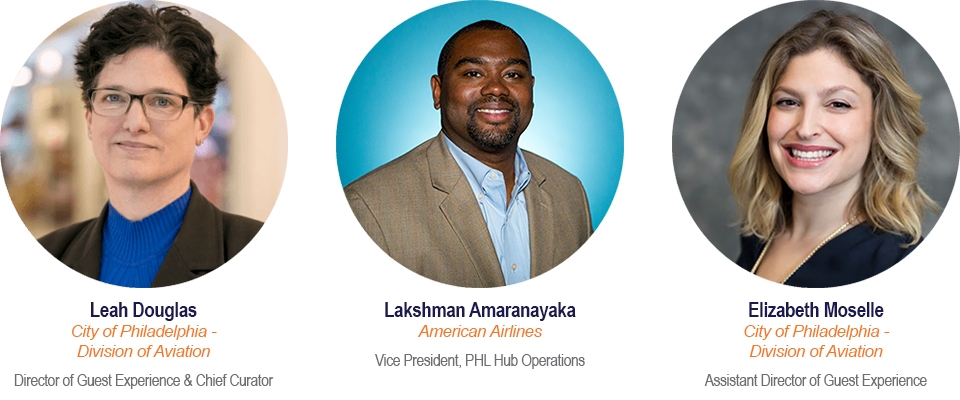 ---
Date
February 1, 2022
Location
Zoom
Time
2:30 PM - 3:30 PM
Cost
FREE
RSVP By
February 1, 2022
Questions