Image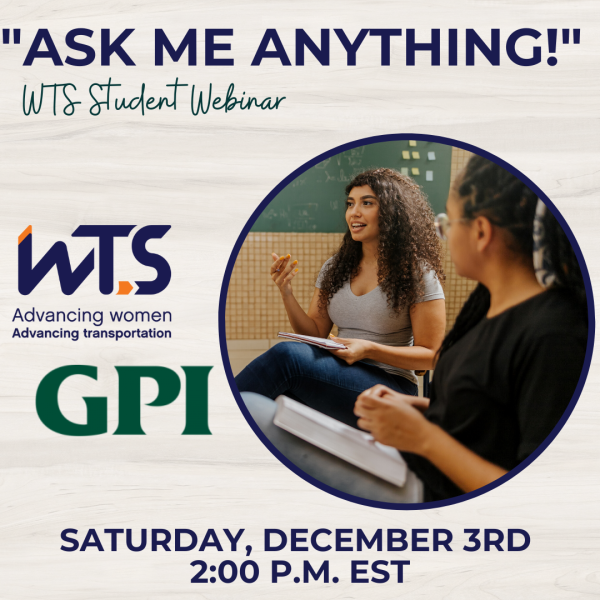 Join WTS International for the "Ask Me Anything!" Student Webinar, where transportation professionals from GPI will moderate an exciting program of expert panels and facilitate open discussions about how students can become the next generation of industry leaders.
Registration for students is free! 
---
Meet our Panelists:
Image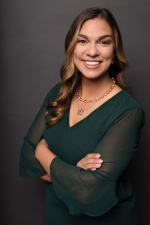 Ashley Reed, PE
Project Manager, Wastewater
Ashley is a Cleveland native with a Bachelor's in Civil Engineering from the University of Akron. Upon graduation, she relocated to West Virginia to work as an engineering consultant helping communities maintain safe and reliable drinking water and wastewater systems. Ashley's passion put her on the fast track to becoming a project manager, and she quickly became a natural leader for her colleagues. During her time in West Virginia, Ashley was appointed as a board member of the local section of the American Water Works Association, where she still serves as the Assistant Secretary-Treasurer. Her involvement has transcended to the national level as well, participating in conferences across the country. Ashley found a new home at GPI, relocating to Pittsburgh. There, Ashley is helping to grow the water practice for the company. Her role at GPI is evolving beyond project engineering, allowing her to engage in client relations, business development, and public outreach.
Image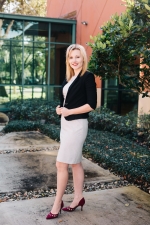 Caitlyn Hemmes, PE
Project Engineer, Civil/Highway
Caitlyn is a Project Manager and Engineer of Record for roadway projects within the Central Florida Area. She earned her Bachelor of Science in Civil Engineering from the University of Central Florida in 2011. During my first year out of school, Caitlyn traveled up and down the east coast of the United States, focusing on the maintenance of CSX Railyards and military airfield facilities. Although the travel was exciting, she came to appreciate a reliable office environment centered in Orlando, Florida. She spent the next five years designing major interchange projects, including the World Drive near Disney. In 2018, Caitlyn joined GPI as a Project Manager shortly after earning her Professional Engineer License. Managing a team and developing young engineers is a gratifying endeavor. Civil Engineers design facilities that make travel safer for all users, whether drivers, bicyclists, or pedestrians. The improvements they build last long after they are gone and impact a generation of the community around us.
Image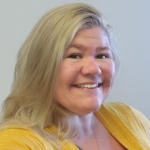 Mary Johnson
CADD Technician, Survey
Mary is a Survey CADD Technician in GPI's Buffalo, NY office. She received her Bachelor's in Surveying and Geomatics from Alfred State. During her summers and after college, Mary accumulated almost ten years of working outside as an instrument operator and crew chief. Her career has been in the field (rain, sleet, snow, and sunshine) until three years ago when she switched to drafting to complete the office hours required to earn her Licensed Survey credentials. When at work, Mary has a small cake business and loves to cook, travel, watch hockey, enjoy life, and spend time with her partner and their two mini dachshunds. Mary is passionate about educating and advocating for women in non-traditional fields and would love to see more women in the surveying field.
Image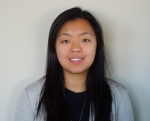 Kayne Cheung, PE
Senior Transportation Engineer, Traffic
Kayne is a Senior Transportation Engineer working mainly in traffic simulation and modeling in the NYC Manhattan office. Many of her projects evaluate potential safety and traffic operation impacts when new roadway geometry, new real estate development, or new technology (such as Transit Signal Priority or pedestrian countdown signal) are implemented. The tools she uses most often are Aimsun, Vissim, Synchro, and HCS, all of which she learned through her 14-year tenure with GPI. Kayne attained her Bachelor's in Civil Engineering and Masters in Transportation Engineering and Management at Polytechnic University (now known as NYU Tandon School of Engineering). Before the birth of her two little girls, she tried to explore as many hikes as she could with her camera. A few of her favorites are Machu Picchu in Peru and El Chalten in Patagonia. These days she sticks with more kid-friendly local activities and explorations while trying to foster a passion for learning in her girls.