2023 Chapter Leadership Development
Image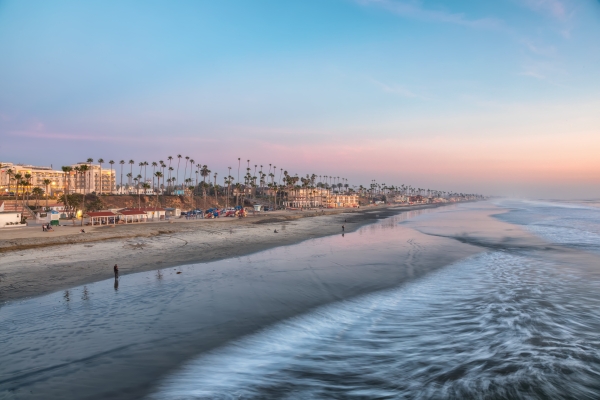 November 15 - 16, 2023 | Newport Beach, CA
A Premier Experience | Creating Leaders at All Levels
 
The WTS Chapter Leadership Development program, held in Newport Beach, CA on November 15th - 16th, 2023, focuses on chapter leader development — practical and tactical organizational skills, board responsibilities and governance, contract management for events, communications best practices, and opportunities to become proficient in your roles and responsibilities. 
---
Chapter Leadership Development Registration & Pricing 
Registration includes admission to the program plus meals, but does not include travel to/from the program and hotel. 
Individual cost:
$275 Per Attendee
 
GROUP DISCOUNTS:
Tier 1:  3 attendees for $700
Tier 2: 5 attendees for $1,125
Tier 3: 7 attendees for $1,550
Tier 4: 10 attendees for $2,025
---
Agenda
DOWNLOAD THE PRELIMINARY AGENDA (PDF)
---
Breakout Session Abstracts
WTS invites chapter leaders in all roles to submit abstracts to present at 2023 Chapter Leadership Development breakout sessions. The following topics serve as general themes for submissions:
•   Managing Board Dynamics and Running Effective Board Meetings
•   Creating Welcoming & Inclusive Environments
•   Delivering Content and Programming Creatively
•   Effective Communications with Your Members
•   Growing a Diverse Membership
Read the full guidelines and submit by Friday, September 29th. 
---
Hotel Information
Renaissance Newport Beach | 4500 MacArthur Boulevard, Newport Beach, CA 92660
Click here to make your online reservation. The group rate is $179/night plus tax. To receive this rate, please mention that you are attending WTS International Chapter Leadership Development The deadline for the group rate is October 23, 2023 (rooms may not be available at the group rate after the deadline, and rooms are on a first-come first serve basis). Check-in is at 4:00 PM PT and check-out is at 12:00 PM PT.
Alternatively, guests are also welcome to call the hotel's Central Reservations office at 1-888-236-2427 to book, should they find this more convenient for them. Guests should inform the reservations agent that they are with the group under WTS International Chapter Leadership Development at the time of booking. 
---
Cancellation & Refund Policy
All cancellations must be in writing and emailed to [email protected], and must be received by 11:59 PM ET on Friday, November 10th. Registration cancellation fees submitted by close of business on Friday, November 10th will be fully refunded minus a 25% cancellation fee.
Registration refund requests for the 2023 Chapter Leadership Development program will be processed 7–10 days post event closing. Thank you in advance for your patience. 
Registrant no-shows will not be refunded.
If WTS International cancels the 2023 CLD program for any reason, all registrants will be notified by email to the address used in his or her original registration.
---
WTS Event Anti-Harassment Policy
Attendees, staff, and sponsors at the WTS International Chapter Leadership Development shall together provide a harassment-free experience for everyone, regardless of gender, sexual orientation, disability, physical appearance, body size, race, age, or religion.  We do not tolerate harassment of conference participants in any form. 
Training participants who violate these rules may be sanctioned or expelled from the event without a refund at the discretion of the conference organizers. Harassment includes offensive verbal comments related to gender, sexual orientation, disability, physical appearance, body size, race, age, or religion, and actions such as deliberate intimidation, stalking, following, harassing photography or recording, sustained disruption of talks or other events, inappropriate physical contact, and unwelcome sexual attention. 
---
Event Health & Safety 
At this time, WTS International will not require proof of COVID-19 vaccination status or a negative test result to be presented at this event. Mask-wearing is encouraged, but will be optional.
The health and safety of all WTS members and event participants remains our top priority. We will continue to follow guidance of the Centers for Disease Control (CDC) as well as state and local requirements to meet safely. As information pertaining to COVID-19 requirements is ever-evolving, this policy is subject to change at any time. WTS International cannot guarantee that vaccination or masking requirements will not be different or subject to enforcement by the start of the event.
---
Questions about the 2023 Chapter Leadership Development Program? Please contact [email protected].