WTS Metro Phoenix Volunteer Spotlight: Bree Boehlke
Image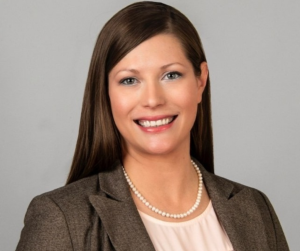 April is National Volunteer Month, making it the perfect time to highlight our chapter's many volunteers. Our organization would not be the successful group that it is without the many volunteers who put time and energy into the Metro Phoenix Chapter. Bree Boehle, Valley Metro, is a volunteer with our chapter's Transportation YOU program, and has been for several years. She is an important asset to the organization and helping to connect girls to future careers in transportation We decided to sit down with Bree and ask her a couple questions as a perfect way to start off celebrating Volunteers Month!
How did you get involved with volunteering for WTS?
I knew Michael Book was doing Transportation YOU. I had attended a couple of the sessions and helped lead a tour group a couple of years ago. Then I decided I would help him and now he is stuck with me. This is my third year where I've assisted him in putting on the events for high school students. We also try to get a student to apply and go to Washington, DC for the annual convention.
What do you enjoy about volunteering?
Image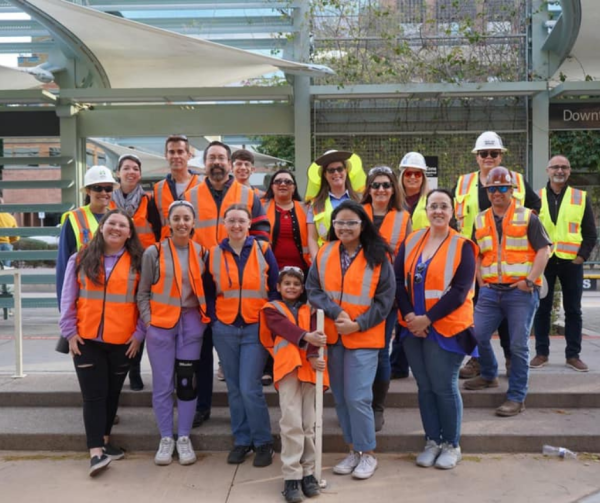 I enjoy letting the students know about all the career paths in transportation. I never had something like this when I was in high school, and I wish I did because transit comes with all these different career opportunities. It takes all kinds of people with different backgrounds and different education to make transit happen and Transportation YOU shows that. In fact, I don't consider Transportation YOU a volunteer job; I just enjoy doing it.
What do you do for Valley Metro?
I am in Rail Community Relations at Valley Metro, where I've been for over four years. I worked on Tempe Streetcar as an Outreach Coordinator and now I'm on Northwest Phase II as the Business Assistance Coordinator and I run the Construction Advisory Board. I try to help businesses find resources to help them thrive during construction and I get to interact with all kinds of people. My position is definitely different than the project manager dealing with construction or the operator that is operating the light rail train, but I get to learn about all those things so I really enjoy it.
I happen to live just down the street from the project, so I am in the community and I love seeing the different things that come from the light rail being in the neighborhood. We are building a positive, long lasting investment in the community that will connect people to more opportunities in the valley.
I live off Northwest Phase I. Before the light rail I had never been to the Mesa Arts Center. The moment there was light rail in front of my house, I bought tickets to an event there and I had a wonderful evening. I didn't have to worry about parking or filling my gas tank up. I hope that other community members take advantage of it as well to see other areas of the community.
Favorite Restaurant along the light rail alignment?
Las Glorias at 19th and Northern, right near the platform, super easy to hop off! They have amazing bean dip, spinach enchiladas and green corn tamales.
Learn more about the WTS Metropolitan Phoenix Chapter's Transportation YOU program