Transportation YOU is a hands-on, interactive, mentoring program that offers young girls ages 13-18 an introduction to a wide variety of transportation careers. Through the program, WTS-KC works to make a difference in the lives of young girls by offering programs and activities that will spark their interest in all modes of transportation and encourage them to take courses in math, science, and technology, which are the stepping stones to exciting careers that can change the face of the transportation industry. The WTS-KC Transportation YOU committee has been providing events and mentoring to students in the Kansas City metropolitan area since 2016.
Image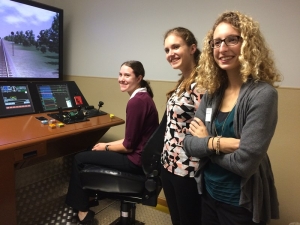 Events
Transportation YOU hosts three events per year that introduce girls to jobs in the transportation field.
We strive to provide diversity in the types of events offered and the careers types within transportation that are featured. We highlight all aspects of transportation from engineering, planning, design, project management, marketing, communications, and more. There is a career for everyone in this field!
Image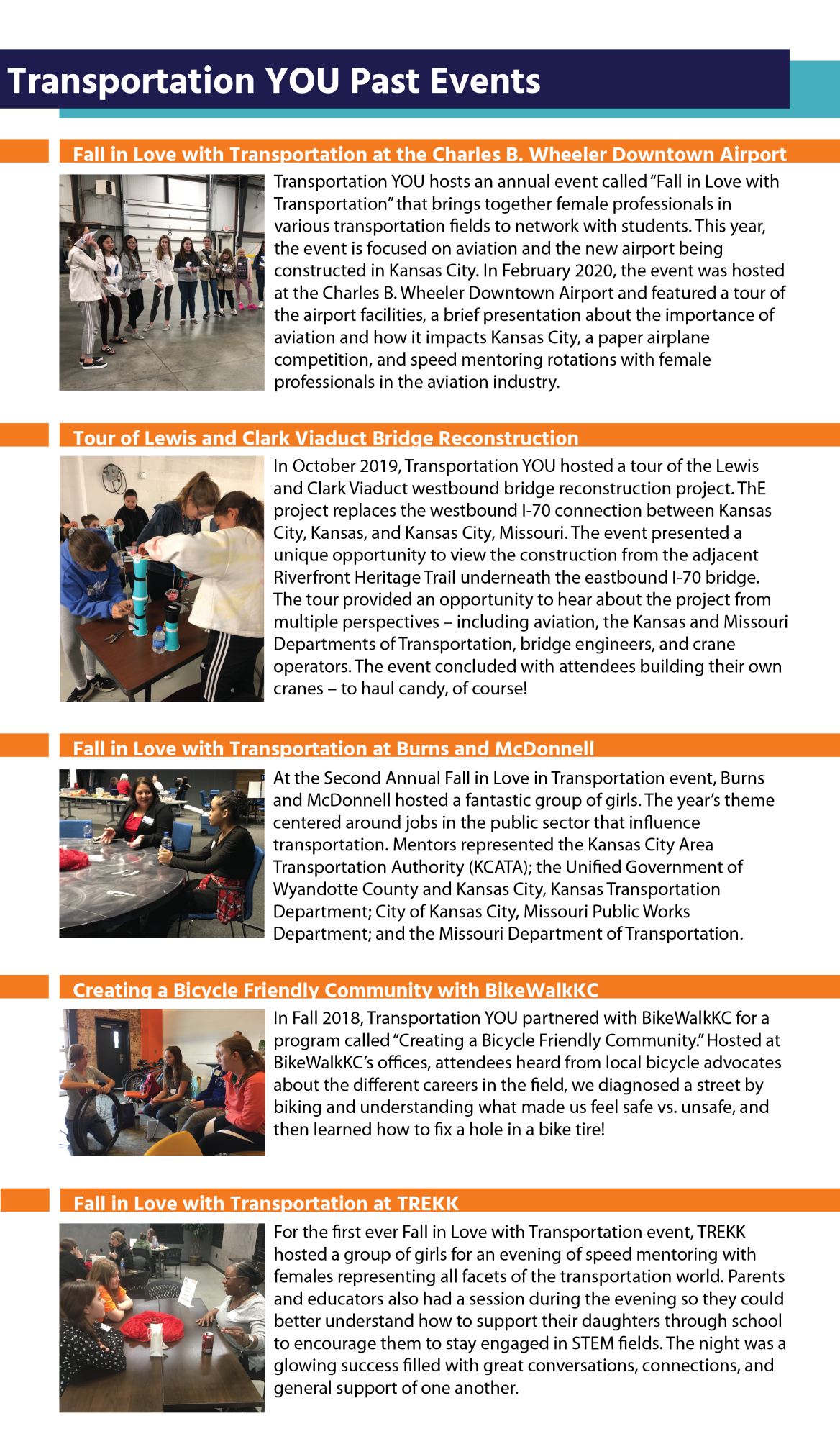 Join Us!
If you'd like to join the Transportation YOU committee or are a school or community group interested in partnering with Transportation YOU, please contact Tresa Carter-Hahs.