WTS Metro Phoenix Volunteer Spotlight: Sandy Thoms
Image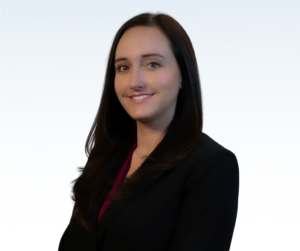 April is National Volunteer Month, making it the perfect time to highlight our chapter's many volunteers. Our organization would not be the successful group that it is without the many volunteers who put time and energy into the Metro Phoenix Chapter. Sandy Thoms, WSP USA, is a member of the Golf Tournament committee, and has been for 6 years. She is an important asset to the organization and her volunteer time does not go unnoticed, as the Annual Golf Tournament is one of our Chapter's largest fundraisers. We decided to sit down with Sandy and ask her a couple questions as a perfect way to start off celebrating Volunteers Month!
What led you to get more involved in WTS by joining the Golf committee?
I knew I wanted to get more involved with WTS to some extent. When it came to selecting a committee, I looked to see who was asking for help but also had to weigh my availability – I didn't want to overcommit myself. A couple days before the golf tournament one year, a coworker reached out and asked if I could help with the tournament the day of. I figured why not? Then at the event, I was asked if I wanted to be on the committee for the next year. And that's how it started.
How long have you been volunteering for WTS's Golf Tournament?
2017 was the first year I helped at the tournament, so I guess this is the 6th year. Wow – time flies!
Do you have a designated role within the golf committee?
People generally share roles and step in wherever there is a need. The last couple years I have had the same primary task of coordinating the gift baskets. When COVID hit we struggled getting donations and sponsors for awards and prizes. A lot of that would typically come from restaurants. In the heat of COVID, restaurants weren't doing very well and so we weren't getting many prize donations. We came up with the idea of creating gift baskets that members would donate. The baskets had themes – for example, last year one was COVID-themed with toilet paper, hand sanitizer, and things for working from home like a wireless mouse. I was responsible for coordinating the gift baskets the first year of COVID, and they were such a hit that we decided to do them again last year. It's a lot of fun to go shopping and put them together!
What is your favorite aspect to volunteering for the Golf Tournament?
Image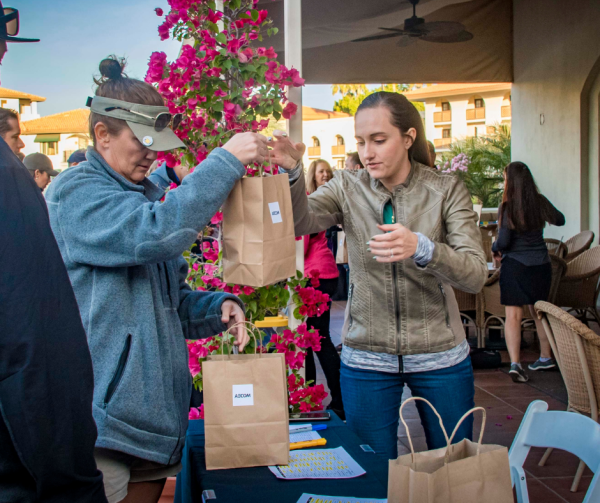 My favorite aspect is being there the day of the event. This is the first year I golfed in the tournament, so I helped with registration and then stepped away to play. In previous years I would be driving around in the golf cart selling raffle tickets, setting up for the lunch, or at the hole-in-one putting green. You end up meeting so many people, especially since the golf tournament attracts more than the regular active WTS members. This past year was especially exciting because so many of us hadn't seen each other in person for so long – it was good to see faces again.
Do you participate in other volunteer efforts?
I've done a handful of things through WSP's developing professional network where we participate in community service activities. This past year our group adopted a path in the City of Tempe where we go clean up our path once every quarter. We have also participated in Feed my Starving Children a couple of times. That is always a rewarding organization to volunteer for, and it's a lot of fun when you're there with a group. Through WTS I also participated in the mentorship program for a couple years where I helped organize the monthly events with the mentors and mentees.
Regarding volunteering, what do you find to be the biggest benefit?
It's really rewarding to give back. With the Golf Tournament we're raising money for the scholarship fund which is a great cause. But the biggest reason that I want to give back to WTS is it's how I originally met my first boss and got my first job in the industry. I've always felt a connection to WTS and appreciative for that very first opportunity, so I've wanted to continue to participate and give back since the beginning. I want to keep the organization going strong because I have seen a lot of benefit to my personal growth. I want others to be able to get that same opportunity and benefit as well.
How many members are there on the Golf Tournament committee?
I believe there are about ten of us on the committee this year – more than in past years. The committee chair does a lot of the lifting. This year it is Crystal Rubin. I have a lot of respect for the chair stepping up because I think they carry a lot of weight on their shoulders. As a committee, we are here to help as best we can.
Is there any support the Golf Tournament Committee could use?
Getting commitments from sponsors and getting businesses to donate is normally our biggest challenge. Even getting people to sign up for the tournament is stressful. As registration goes on, we end up calling folks to market the event and entice them to sign up. It always seems to work out with people registering last minute, but it causes a lot of stress for the committee as it gets down to the wire.
If you have interest in participating in the Golf Tournament this year, go in and register as soon as that becomes available to you! Regarding sponsorships, please encourage your firm to sponsor the tournament. It's one thing for us to reach out and ask, but if someone within that firm says, "hey we should sponsor the WTS Golf Tournament," I think it's more likely to happen.
What is your favorite thing to do on the weekend?
Image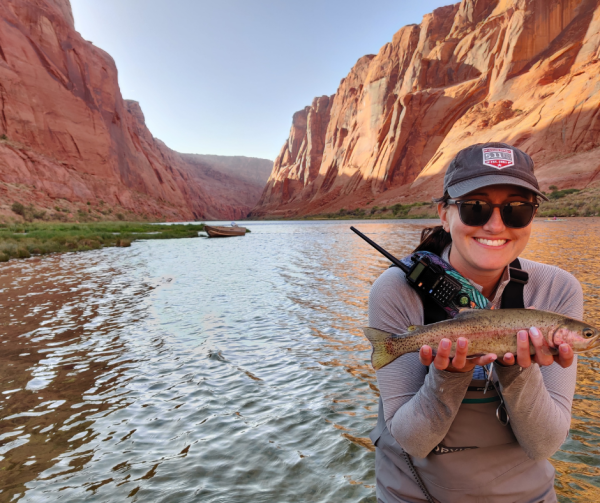 I love to go fly fishing up north. I spend probably three out of four weekends a month up near Payson fishing and hiking.
What is your favorite restaurant in the Phoenix metro?
Got Sushi in east Mesa. When things started opening back up after the peak of the pandemic, that was the one restaurant we would regularly go to support them and keep them open for business!