WTS Foundation 2021 Scholarship Award Recipients Share Their Stories
Every year, the WTS Foundation awards scholarships to young women who are pursuing careers in transportation through undergraduate and graduate programs. The scholarships are competitive and based on the applicant's specific transportation goals, academic record and transportation-related activities or job skills, and minority candidates are encouraged to apply.  
This year, we asked our 2021 Scholarship Recipients a few questions for WTS Members to get to know them better, like what plans they have for their futures, their recent accomplishments, and where they are now in their lives.  
Image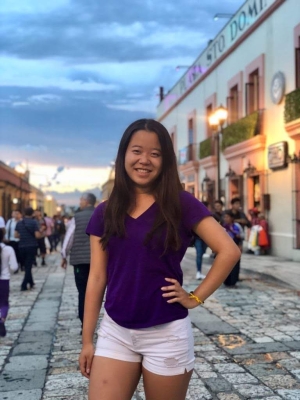 Since receiving the WTS Molitoris Leadership Scholarship for Undergraduates, Tingyu Li, a recent MIT graduate, has been working as a summer associate at the Boston Consulting Group, where she got a managerial view of business operations and strategy. Li's accomplishments don't end there – she is now studying in the Masters Program at MIT in Electrical Engineering and Computer Science, and says that next year, "I will be embarking on a year-long journey to Beijing, China as a Schwarzman Scholar. I will be pursuing a Masters of Global Affairs at Tsinghua University. There, I hope to apply my research on mobility and equity on a broader scale through gaining more exposure to public policy and decision making." We can't wait to see how much Ting grows in the next step of her life in Beijing! 
Image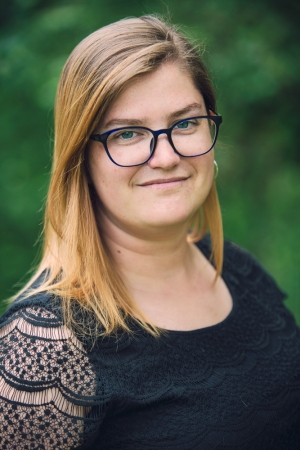 Veronica Bean is the recipient of the WTS Paula Hammond Leadership Legacy Scholarship and has already taken her first steps and set the foundation for her career in the transportation industry. Elaborating upon where she is in her life right now, Veronica states, "I'm currently working at the City of Auburn, WA, as the Transportation Technician. I work a lot with residents to address their transportation-related concerns, liaison with local transit agencies, assist with the administration of transportation demand management laws, and hope to play a role in our upcoming comprehensive plan update." Graduating with her master's degree during a pandemic and already securing her footing in her dream career is such a big accomplishment of which both Veronica and WTSI is so proud! 
Image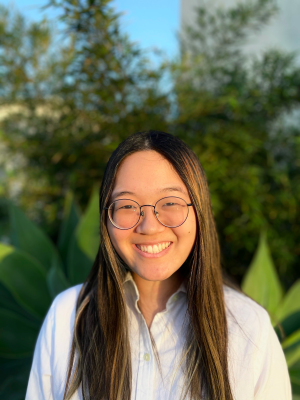 The recipient of the WTS Sharon D. Banks Memorial Undergraduate Scholarship, Joan Jeeun Lee, is in her last year of her undergraduate degree and has just started to embark on her job search. Her viewpoint is as positive as ever, as she explains, "It is just as difficult as I expected, but it's giving me a great sense of what to expect in 'the real world.' I'm also trying my best to savor my last moments as a student (at least for a short while)." Additionally, Joan's change in mindset from working towards a specific job position to being "open to doing virtually anything urban planning-related after graduation" has helped her open herself up to so many more options for intriguing positions in the transportation industry! 
Image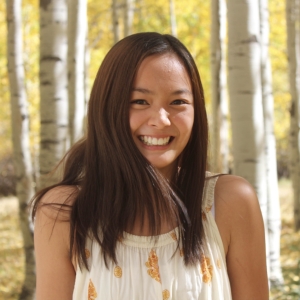 WTS doesn't just offer scholarships to college students and graduates, but also to high school students working to set up for a successful future in higher education. Sophie Russ is the recipient of the WTS Transportation YOU Scholarship for High School Seniors, and has already wrapped up a summer internship with Boulder Valley School District's IT Department in Colorado and driven out to her college in San Luis Obispo, CA. When describing how this WTS scholarship has helped her, Sophie explained, "This scholarship has definitely furthered my interest in the engineering field. For the foreseeable future, I plan to continue on the engineering track and ultimately pursue an engineering career." Sophie also showed that listing your own accomplishments includes celebrating the little things that end up getting you very far in the future – for her, these include "successfully navigating the first week [of college]: putting myself out there to meet new people, to try new things, and to embrace the college atmosphere." All of these goals and more are what make Sophie the ideal high school scholarship recipient! 
Image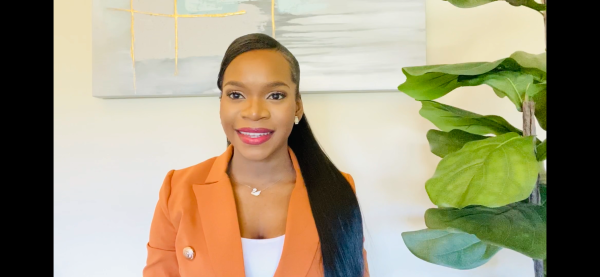 Finally, Nneoma Ugwu, recipient of the WTS Helene M. Overly Memorial Scholarship, has been hard at work completing her master's degree and is now pursuing her PhD in Civil Engineering on Transportation, Planning, and Policy at The University of Maryland. Nneoma is a fierce multitasker, also submitting two papers for publication, one of which discusses reducing road congestion post-COVID through HOV lanes, which will be presented at the 2022 Transportation Research Board (TRB) Conference! She is also active with her WTS Student membership, having participated in the WTS Mentorship Program and eventually finding a summer internship with the help of her mentor! Nneoma plans to command positive change in the transportation industry – she says, "I am at a very happy place doing various transportation related research related to equity, inclusion, and social justice. My current research aims to address the in equity, accessibility, and climate change issues related to Electric Vehicles (EV)." We can't wait to see the influence she has on the issues she cares about the most.  
We are so proud of all of our 2021 scholarship recipients, and we can't wait to see the positive impact they make on the transportation industry as they advance through their education and career goals with flying colors!