WTS-Boston Scholarship Announcements
The 2022 WTS-Boston Scholarship recipients have been announced! Scholarship recipients will be invited to the WTS-Boston Annual Awards and Scholarship Event in June 2022. Each of them will receive recognition during the event. Congratulations to all of our WTS-Boston Chapter Scholarship Recipients! 
Graduate Scholarship

 



Helene M. Overly Memorial/Ann Hershfang Scholarship for Graduates
Image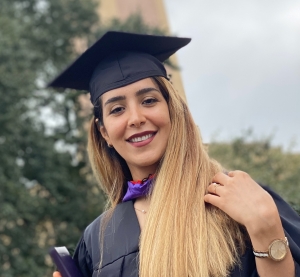 Farah Zaremotekhases
Farah is a PhD candidate at the University of New Hampshire concentrating in roads and transportation. She is a member of many professional organizations, including ASCE and the Association of Asphalt Paving Technologists, and has a strong work history demonstrating her commitment to transportation. Farah holds two degrees of Master of Science, Engineering Science from Louisiana State University and Civil Engineering from Science and Research Branch, Tehran, Iran.  
WTS-Boston Mary Jane O'Meara Member Graduate Scholarship
Image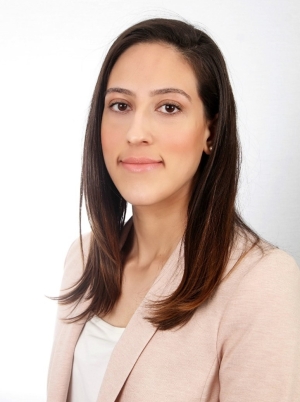 Efthymia "Fay" Kostopoulou
Fay is pursuing her PhD in Transportation Engineering at the University of Massachusetts, Amherst. Her work focuses on investigating  the impact of autonomous vehicles on urban road networks using microscopic models. She has been a member of WTS since January of 2021 and the Vice President of the UMass Amherst Student Chapter since October 2021. Fay is interested in developing signal control strategies that account for multiple user types and their performance measures in order to design an equitable and efficient traffic management system. She has worked on a project focusing on the effectiveness of bike boxes and is currently researching how to measure accessibility in order to improve public health. Both projects are funded by MassDOT. Fay maintains an impressive 4.0 GPA, while taking online classes for one semester and studying remotely  from Athens, Greece. 
Undergraduate Scholarship


 
Sharon D. Banks Memorial/Jacquelyn R. Smith Memorial Undergraduate Scholarship
Image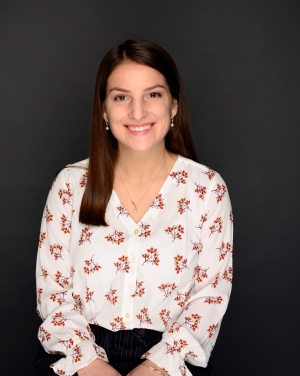 Sarah Widrow
Sarah is a senior pursuing a degree in Industrial Engineering at the University of Massachusetts, Amherst. She is also an undergraduate research assistant in UMass's Human Performance Lab, focusing on the human factors of vehicle safety. Sarah serves as a mentor for the Society of Women Engineers (SWE) chapter in her school, spent time on outreach days with the Girl Scouts and high schoolers in her local area and is actively involved with the Institute of Industrial and Systems Engineering (IISE) as the recruiting chair and president. Sarah is looking forward to learning more about designing multi-model public transit systems with a focus on equity and sustainability. 
Transportation YOU High School Scholarship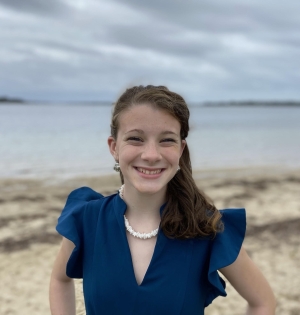 Grace Russell
Grace is a high school senior at Bourne High School, and has attended the WTS-Boston Transportation YOU Summit since she was in eighth grade. Grace is an active member in her school community, as a three-sport varsity athlete, NHS member, Treasurer for the National Art Honors Program, and an actress/crew member in the Drama Club. In the future, Grace is interested in combining her interdisciplinary skills into an education or research-based career in order to share her love of marine life and the sciences with the next generation of women in STEM. Grace is interested in studying at UMass Dartmouth, Providence College, or Massachusetts Maritime Academy and is considering a major in Marine Biology or Environmental Science, with a minor or double major in Art or Design.