Spotlight on: WTS Metro Phoenix Scholarship Recipient Taylor Davis
Help us celebrate our 2020 WTS Metropolitan Phoenix Scholarship recipients!
Image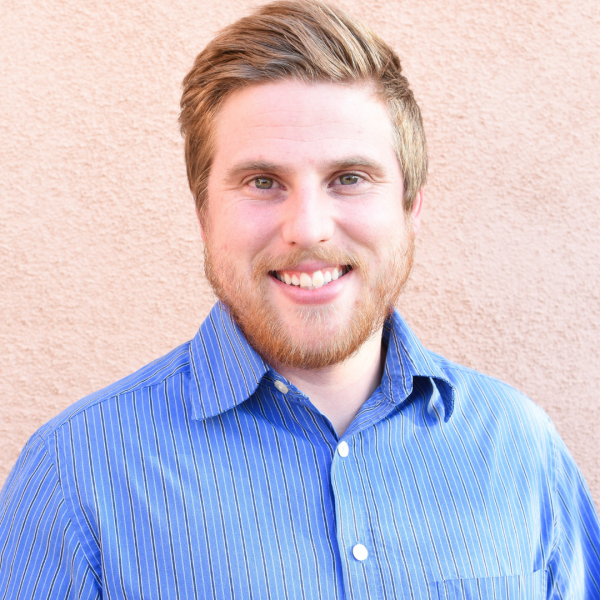 We are pleased to announce Taylor Davis as the recipient of the Friends of Transit Scholarship.  Taylor currently works for TRACE Consulting and attends the University of Arizona.
Congratulations Taylor and thank you for sharing a little more about yourself and your passion for the transportation industry.
What field of transportation do you plan to or currently work in? Why did you choose this field?
I currently work for TRACE Consulting as an intern focusing on design. I would like to be involved in a bit of everything in transportation. The reason I chose this field is because I used to spend hours as a kid sitting at construction sites watching the vehicles build roads. I used to build cities all over my house with Legos with a network of public transportation, airports, ports and pedestrian paths. Growing up, I wanted to be a pilot, but because I am colorblind, I was not able to make that dream a reality. Luckily, had a close family friend introduce me to the Civil engineering world and I have loved it ever since.
What challenges do you foresee for the future of the transportation industry? How would suggest addressing them?
The challenges that we will be facing in the future include creating an infrastructure that can help support both autonomous and human drivers sharing the roads with each other, as well as finding ways to reduce CO2 emissions. Cutting down on CO2 emissions can be achieved by developing and promoting transit involving walking, cycling, public transit, and ebike/escotters.
Tell us about one of your proudest accomplishments.
My proudest accomplishment has been creating the 1st ever ASCE CADD competition between the student chapters of the University of Arizona, Arizona State University, and Northern State University. Students and companies have expressed the need for more education on using  CADD softwares. Our chapter at the University of Arizona decided to create a competition where professional engineers would conduct workshops leading up to the competition for students to interact with the professional community and learn vital CADD skills. We had over 40 students sign up and 11 companies sponsor this event.
What is one thing that you cannot live without?
The one thing I can't live without is my head phones. I am glued to my music all day long. It's what helps keep me focused and motivated to get work done. For me it is super hard to do anything in silence.
What does receiving this scholarship from the WTS Metropolitan Phoenix Chapter mean to you? How will it help you with your educational or career goals?
Receiving this scholarship is such an honor; working 2 jobs, being married, and going to school  is a challenge, so receiving this scholarship would validate my hard work and determination. With this scholarship I will be able to cut back work and be able to focus and apply myself to school more. Because of this scholarship I am able to run for a board member position for UAITE and ASCE and help inspire the younger generation of transportation engineers.
What's next for you?
I plan to run for President of ASCE student chapter at the University of Arizona and run for a board position for the UAITE Club as well. I also plan to continue my work with Dr. Wu's Smart Transportation lab as a research assistance.  After graduation I plan to work as an EIT for a consulting firm. My future goals are to become a P.E. and be involved in the future development of integrating new technologies into our transportation infrastructure and helping move the United States in the direction of public transit, cycling and walking. I would also like to be a part of developing a federal standard for utility record keeping. The dream is to have every utility in the United States put into a giant database that civil firms would be able to access for projects to help speed up the design process and the construction phase.