Spotlight on: WTS Metro Phoenix Scholarship Recipient Savannah Harper
Help us celebrate our 2020 WTS Metropolitan Phoenix Scholarship recipients!
Image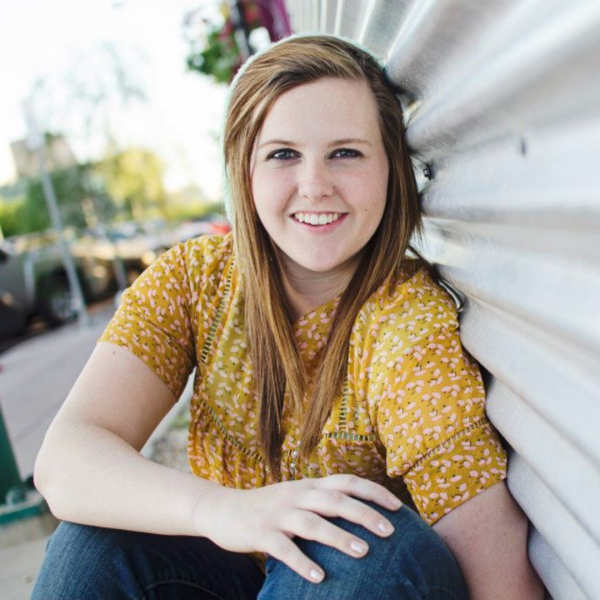 We are pleased to announce Savannah Harper as the recipient of the Support Sky Harbor Scholarship.  Savannah currently works at Southwest Airlines and attends Arizona State University.
Congratulations Savannah and thank you for sharing a little more about yourself and your passion for the transportation industry. 
What field of transportation do you plan to or currently work in? Why did you choose this field?
I currently work for Southwest Airlines as an operations agent at Phoenix Sky Harbor International Airport. I grew up flying on Southwest as an unaccompanied minor and found my passion for travel at a young age. I applied to work at Southwest in reservations at nineteen years old, and after two years I transferred to work in the airport. I have been in my current role for three years.  I absolutely love the company I work for and one day would like to become a flight dispatcher.
What challenges do you foresee for the future of the transportation industry? How would suggest addressing them?
Labor and staffing is always a delicate balance in the transportation industry, but as we navigate the financial hardships brought on by the pandemic combined with a large amount of individuals retiring, the industry is going to need skilled individuals to keep up with the fluctuating demand. We will need to attract and acquire talented individuals that can adapt to change with a high level of resiliency, that will keep safety as a top priority, and will genuinely care about delivering hospitality. Airlines are going to have to make large decisions on what kind of culture and benefits they will offer their employees. I believe strongly that the industry needs to offer employees an environment where they love coming to work.
Tell us about one of your proudest accomplishments.
It can be really difficult to self-evaluate my proudest accomplishments, but I am definitely proud of myself for overcoming a lot challenges during the COVID-19.pandemic. It has been hard adapting to this level of change without an end in sight for a great amount of time. It's been difficult to not be able to see family that lives in other states and not having the opportunity to travel as much as I would like to, but It has equally been rewarding working for an airline that has been able to assist getting supplies and healthcare workers to where they need to be to better serve the world during this crisis. I am glad I was able to make a difference during these times.
What is one thing that you cannot live without?
I definitely cannot live without my husband, Eric. He has been my greatest source of support during hard times. He's been so supportive of me pursuing my education and career. I love that he brings out the best in me and challenges me to be a better version of myself each day.
What does receiving this scholarship from the WTS Metropolitan Phoenix Chapter mean to you? How will it help you with your educational or career goals?
This scholarship is incredibly helpful continuing my education. It helps pay for my tuition, transportation to class, parking, books, fees, and all the other associated costs of attendance. I couldn't be more grateful for this opportunity. Thank you so much to WTS Metropolitan Phoenix for investing in my future and our community!
What's next for you?
After I graduate from Arizona State University in the spring of 2023 with my undergraduate degree and get my license as a flight dispatcher, I am going to pursue a master's degree. After my education I am going to be a flight dispatcher for Southwest Airlines.