Spotlight on: WTS Metro Phoenix Scholarship Recipient Morgan Temperly
Help us celebrate our 2020 WTS Metropolitan Phoenix Scholarship recipients!
Image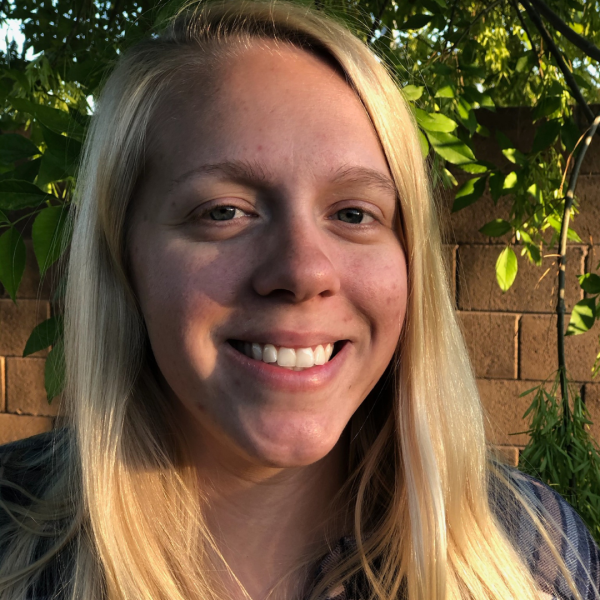 We are pleased to announce Morgan Temperly as the recipient of the Arizona Transit Association Scholarship.  Morgan is currently studying geographic information systems and works for Valley Metro. 
Congratulations Morgan and thank you for sharing a little more about yourself and your passion for the transportation industry. 
What field of transportation do you plan to or currently work in? Why did you choose this field?
I am currently working as a customer service agent for Valley Metro. I am majoring in geographic information systems technology and hope to continue with the company upon graduation. Public transit has always appealed to me. I find a huge sense of satisfaction in knowing where I am and how to navigate through the city while being able to help others do the same. Understanding urban infrastructure and how people interact with it is exciting for me. I feel like GIS answers a lot of the "whys" by asking "where". GIS is such a great tool that helps us see where we can improve. This field requires a lot of critical and yet abstract thinking. There is a fine balance between knowing what goes in and out of a computer system and an understanding of real-world operations. Our built environment should always be designed for the end-user. I think that concept can get lost amongst all the other bottom lines. I hope to be able to do my part in keeping the users and community in mind.
What challenges do you foresee for the future of the transportation industry? How would suggest addressing them?
I see the move towards sustainability within the transportation sector to be a long, yet necessary battle. Turing our existing modes of transportation into more eco-friendly vehicles is excellent innovation. I feel that investing in public transportation is so vital to a sustainable future. As it stands, there are still so many areas of the valley without access to any public transit. Wide-spread transit gives access to those all of those who need it. Making the system convenient, cheaper, and faster converts drivers into passengers.
Tell us about one of your proudest accomplishments.
I am a recovering addict and will have four years clean in April of 2021. I have seen so many people spend half of their life in prison or pass away. I feel so fortunate to have made it out before experiencing either. Slowly but surely, I am rebuilding my life. Every month on the first, I am filled with gratitude when I pay my rent. It shows me how far I have come from being homeless, aimlessly wandering the streets of Phoenix, to being an upstanding person in society; something that once seemed like an impossibility. I am always willing to help another addict in any way I can. Also, I love to serve as an example to their families and proving that there is hope for a life after drugs.
What is one thing that you cannot live without?
Externally, the internet. My world revolves around it these days and I love how easy global collaboration has become. Internally, time management is an absolute must have for me. There is no way I would be able to balance work, being a single mom and full-time student without immense time management skills.
What does receiving this scholarship from the WTS Metropolitan Phoenix Chapter mean to you? How will it help you with your educational or career goals?
I have such a passion for transportation that I don't often encounter in other people. It is really encouraging to feel that sense of "hey, we believe in you and will support you". Knowing that I am backed by this group motivates me even further. I am already looking at student loan debt after I graduate, so I am extremely grateful to be able to put a dent in that.
What's next for you?
After I graduate, I really hope to stay with Valley Metro in a GIS related position. I would love to go on and obtain a master's degree as well. There's so much in this world to learn about and I feel like I will always be working towards a certificate or be involved in some sort of higher training.