Spotlight on: WTS Metro Phoenix Scholarship Recipient D'Randa Hooks
Help us celebrate our 2020 WTS Metropolitan Phoenix Scholarship recipients!
Image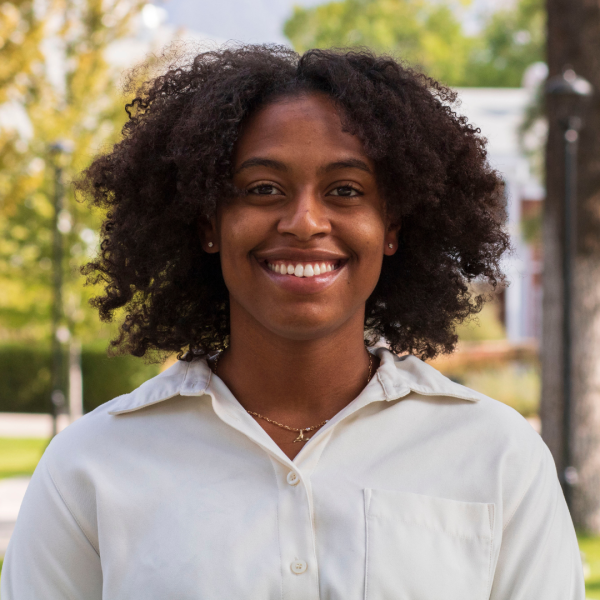 We are pleased to announce D'Randa Hooks as the recipient of the Molitoris Leadership Scholarship.  D'Randa is studying civil engineering and Spanish and currently works at the Coconino County Public Works Division. 
Congratulations D'Randa and thank you for sharing a little more about yourself and your passion for the transportation industry. 
What field of transportation do you plan to or currently work in? Why did you choose this field?
I am currently employed by the Coconino County Public Works Division which focuses on the upkeep of the roads in the county. I chose this field to learn more about local government and gain experience in road design and planning of paved and unpaved roads.
What challenges do you foresee for the future of the transportation industry? How would suggest addressing them?
Challenges for the future of transportation involve the need to reduce waste emissions and encourage the use of safe eco-friendly public transit. Reducing waste is a major problem that needs creative solutions in order to meet demands and encourage public participation.
Tell us about one of your proudest accomplishments.
One of my proudest accomplishments will definitely be the moment at the end of April when I finally finish my Bachelor's Degree in Civil Engineering and Spanish. Graduating as a first-generation college student and engineer in my family is something I am extremely proud of, it has not been easy but definitely is worth it.
What is one thing that you cannot live without?
One thing I cannot live without is traveling. These past 2 years have definitely challenged my hobby. But I am an avid traveler I love going to faraway places and learning about different customs and cultures. While traveling I love trying new food and with the vaccine hopefully, I am able to do some more exploring and traveling of the world really soon!
What does receiving this scholarship from the WTS Metropolitan Phoenix Chapter mean to you? How will it help you with your educational or career goals?
I am so proud to receive this award from the WTS Metropolitan Phoenix Chapter and it means the world getting support from a group created to help support women in this industry. Seeing the WTS Chapter inspires me for the future and makes me want to pay it forward as well.
What's next for you?
I am taking one day at a time and the countdown to graduation begins. However, after graduation, I do not have much decided or set in stone. I want to take some time to study in order to pass my FE exam and after that sky is the limit and I will be returning to Phoenix for an opportunity.